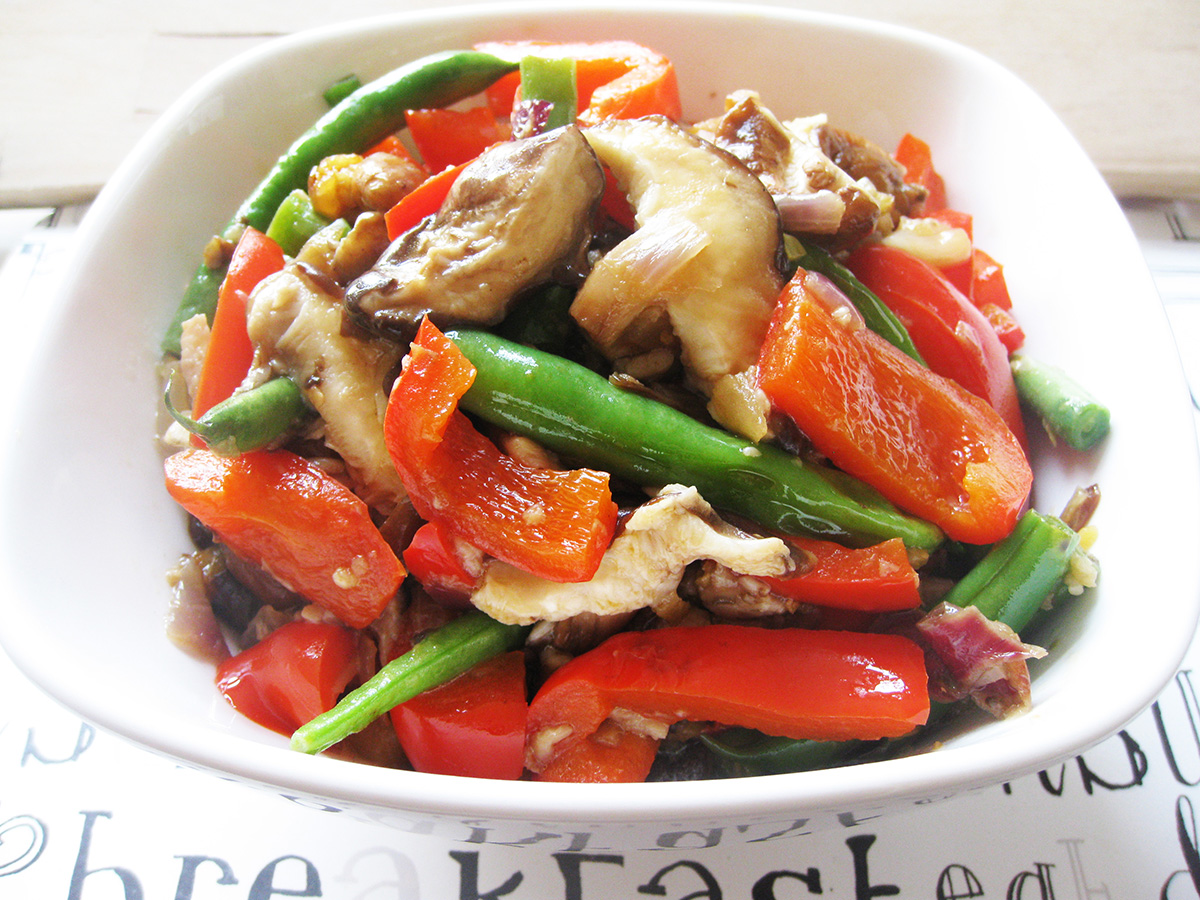 This weekend I started the 28-day Arise & Shine Cleanse. I've done this one before – about 10 years ago – and I remember vividly how incredibly powerful it was. It's certainly not an easy detox to embark on, or carry through with. But it delivered incredible results for me the first time, so I'm hoping it will do the same this time!
According to Rich Anderson, who created the program, this is a complete intestinal cleanse, not just a colon cleanse. While on The Cleanse, he claims that you'll cleanse your entire alimentary canal, from your tongue, to your stomach, and all the way down through your colon. Apparently people testify that they feel significantly healthier – especially in terms of their energy levels. And he also says that while you rid your body of toxins, you can also release built up negative feelings and emotions – and experience a profound sense of well-being.
When I did The Cleanse a few years ago, I found that my energy levels soared and I felt full of vitality. I noticed that my eyes were more shiny and my skin was much clearer. I became slimmer and more toned, certainly, and I felt thoroughly cleansed. I even experienced the extraordinary mucoid plaque removal. (I'm not going to go into that now – but if it happens again this time, I'll probably be so excited that I won't be able to stop myself telling you all about it!)
I haven't done a proper detox for a long, long time. I used to do at least one full one a year. Six years and pregnancy, breastfeeding and high-carb and comfort food eating later, a thorough detox is long overdue! I'm a size and a half larger than I used to be, I crave comfort food and chocolate, and I feel that my energy levels are lower than they used to be. And my skin feels a little dry and depleted. So bring it on!
I started by preparing for a day. On Saturday I ate only veggies, vegetable juices and water. Then on Sunday I did the ph Test in the kit Arise & Shine had sent me. I was hoping that I wouldn't be too bad but damn! my ph levels were pretty low – not the bottom of the chart – but not great. Damn, damn!
I continued with the Mild Phase and I'll follow this for a week. Each day, you have a Shake which you make from Bentonite Clay, Psyllium Husk Powder and either water or a combination of juice and water. The idea is that Bentonite clay can absorb toxins and Psyllium husk powder is a fibrous bulking agent that can push toxins out of your body and help you not to feel too hungry. After that it's Breakfast time – fruit, fruit or veggie juices or smoothies (home-made without dairy products) soaked nuts and herbal teas. Then time for a mixture of herbs – Chomper and the Herbal Nutrition. Chomper is a herbal mixture that apparently helps remove toxins and helps to cleanse the alimentary canal, liver, organs and deep cell tissues. The Herbal Nutrition helps with this, too, apparently, as well as providing dietary supplementation to keep you strong.
Lunch and Dinner consist of salads, steamed veggies, some limited potatoes, corn, quinoa and millet, and also veggie soups or what they call Alkalizing Vegetable Mineral Broth (which is also often called Potassium Broth.) There's another Shake and another dose of herbs and a dose of Flora Grow (beneficial bacteria) before bed.
To be honest, this is all a little daunting because this is the easiest week! As the weeks go by, you cut out Breakfast, then Dinner and then finally Lunch. I have been quite nervous in the gear-up to doing this as my days are very hectic – I work full-time and life with Zoë is very full-on. I'll have to do this program while doing everything else I generally do – including shopping for food, making meals for Zoë and sitting and eating with her. Having said that, I'm surprised by how do-able it was this weekend. I felt a little shaky and certainly hungry, but I haven't experienced any strong reactions (yet…!). I've had some delicious juices, salads, steamed veggies – and even this steam-fry, and I've had a great weekend with Peter and Zoë, walking around the park, playing Fairy Princesses and all the normal weekend things…!
Steam-Fried Veggies
gluten-free, wheat-free, dairy-free, yeast-free, soya-free, nut-free, seed-free, citrus-free

Arise & Shine Detox – and Gluten-Free & Dairy-Free Steam-Fried Veggies
Ingredients
1 small red onion, finely chopped
2 garlic cloves, crushed
1cm/½in piece of root ginger, finely chopped
100g/3½oz green beans, halved
2 red peppers deseeded and sliced
200g/7oz shiitake mushrooms, chopped
1 tbsp organic extra virgin olive oil
Method
Heat 4 tablespoons filtered/bottled water in a wok or large frying pan over a medium heat. Add the onion and steam-fry for 1 minute, then stir in the garlic and ginger. Add the beans and pepper and steam-fry for 3 minutes, stirring frequently, and adding a little extra water if needed. Add the mushrooms and stir-fry for another 3–4 minutes until the beans and peppers are cooked but remain crunchy. Pour the olive oil over and serve hot.