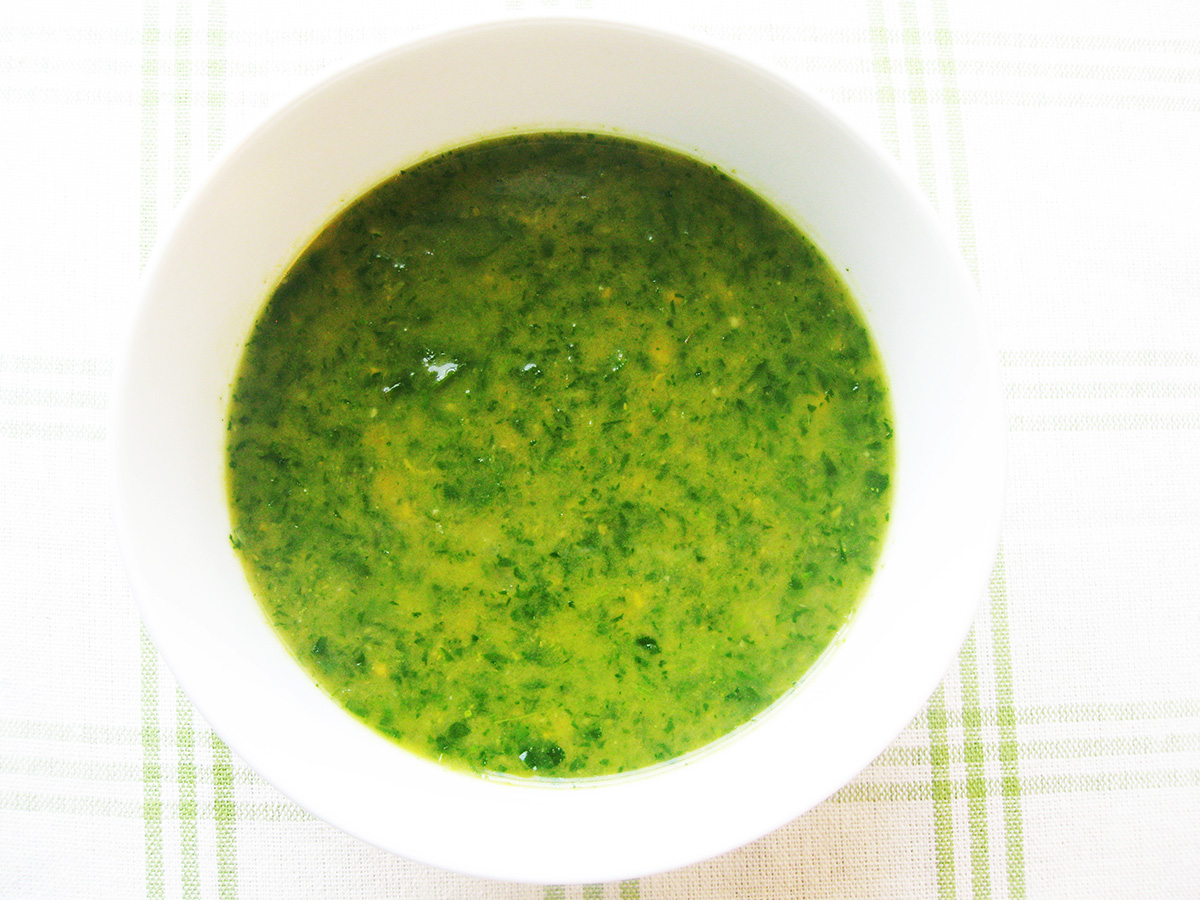 Watercress and sweet potato are both awesome ingredients. Packed with nutrients and bursting with flavour, they are brilliant – and here they combine together to make a truly delicious soup. There's the sweet earthiness of the sweet potato and then the peppery, vibrant watercress with cleansing properties. Because of their nutritional qualities, this is a great detox meal. (And spring time is a fantastic time to do a detox, if you're thinking of embarking on one.) But this soup is so good, you can enjoy it anytime. Super simple. Super good for you. And super yummy.
* gluten-free, wheat-free, dairy-free, yeast-free, soya-free, nut-free, seed-free, citrus-free

Gluten-Free & Dairy-Free Detox Watercress & Sweet Potato Soup
Ingredients
1 small red onion, finely chopped
1 garlic clove, crushed
1 sweet potato, peeled and chopped into chunks
150g/5½oz watercress
Method
Heat 4 tablespoons filtered/bottled water in a heavy-based frying pan over a medium heat. Add the onion and steam-fry for 2 minutes, then stir in the garlic and steam-fry for 30 seconds, stirring frequently, and adding a little extra water if needed. Add the sweet potato and stir-fry for another 3–4 minutes then pour in 500ml/17fl oz/2 cups boiling filtered/bottled water. Cover with a lid and leave to simmer for 10–15 minutes until the sweet potato is tender. Add the watercress, then either transfer to a blender or food processor, or use a stick blender, and blend – either until smooth and creamy or until roughly blended, depending on how you like it. Serve hot.