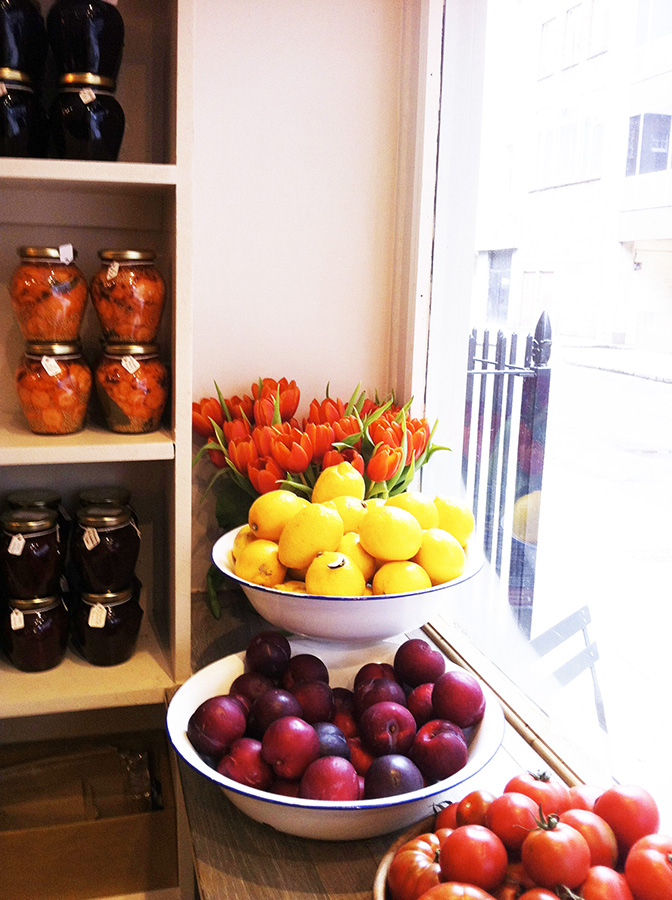 Honey & Co is a joy. There's a really, really good reason why everyone wows about it and why it won the Observer Food Monthly Awards 2013 Best Newcomer. Step inside and the place exudes passion and happiness. They call it love. "12 years in the making, [Honey & Co] is a labour of nothing but love and an extension of our home. The food we cook is the food we grew up on and also the food we grew to love, our moms' and aunties' food, the street food we always crave, the food we tried at our friends' houses, sometimes, things we only heard about or imagined, and most of all, the things we miss from our childhood."
The husband and wife team (who met working in an Italian restaurant in Tel Aviv) have serious credentials. They grew up in Israel and travelled to London. She worked as the Head of Pastry at Ottolenghi and then Executive Head Chef at Nopi and he as Head Chef at Ottolenghi. Their flavours are of Israel and the Middle East – think pistachios, honeyed hazelnuts, rose water, roasted fig, merguese sausage. There's a casualness to the presentation but, in the small, whitewashed cafe, it works. And somehow even magnifies the brilliance of the food and the cooking.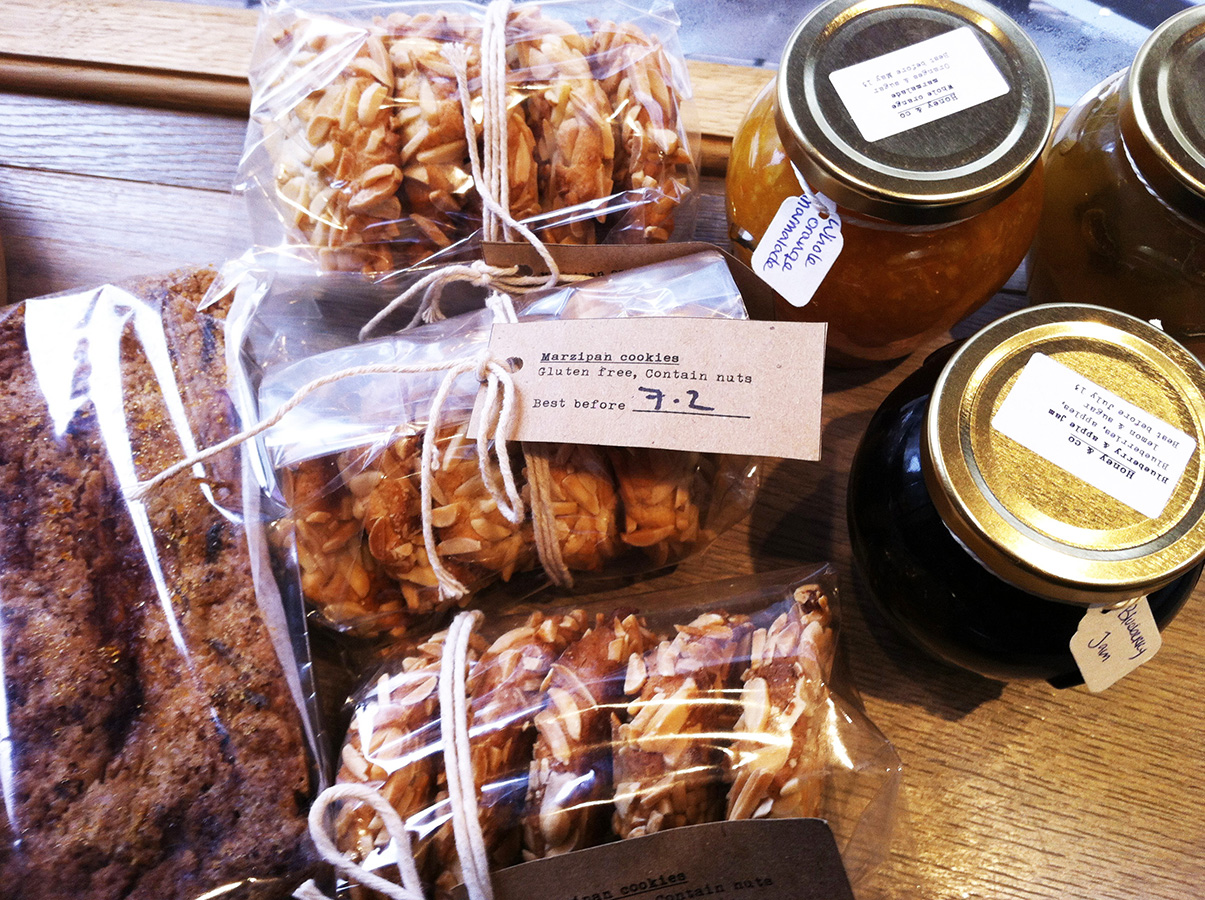 I've been for breakfast a couple of times. The first time was over a year ago, when it was easy to get a seat(!) They didn't have anything on the menu that was gluten-free and dairy-free but, without hesitation, they cooked something up. I was served a completely delicious, enticingly fragrant herb omelette.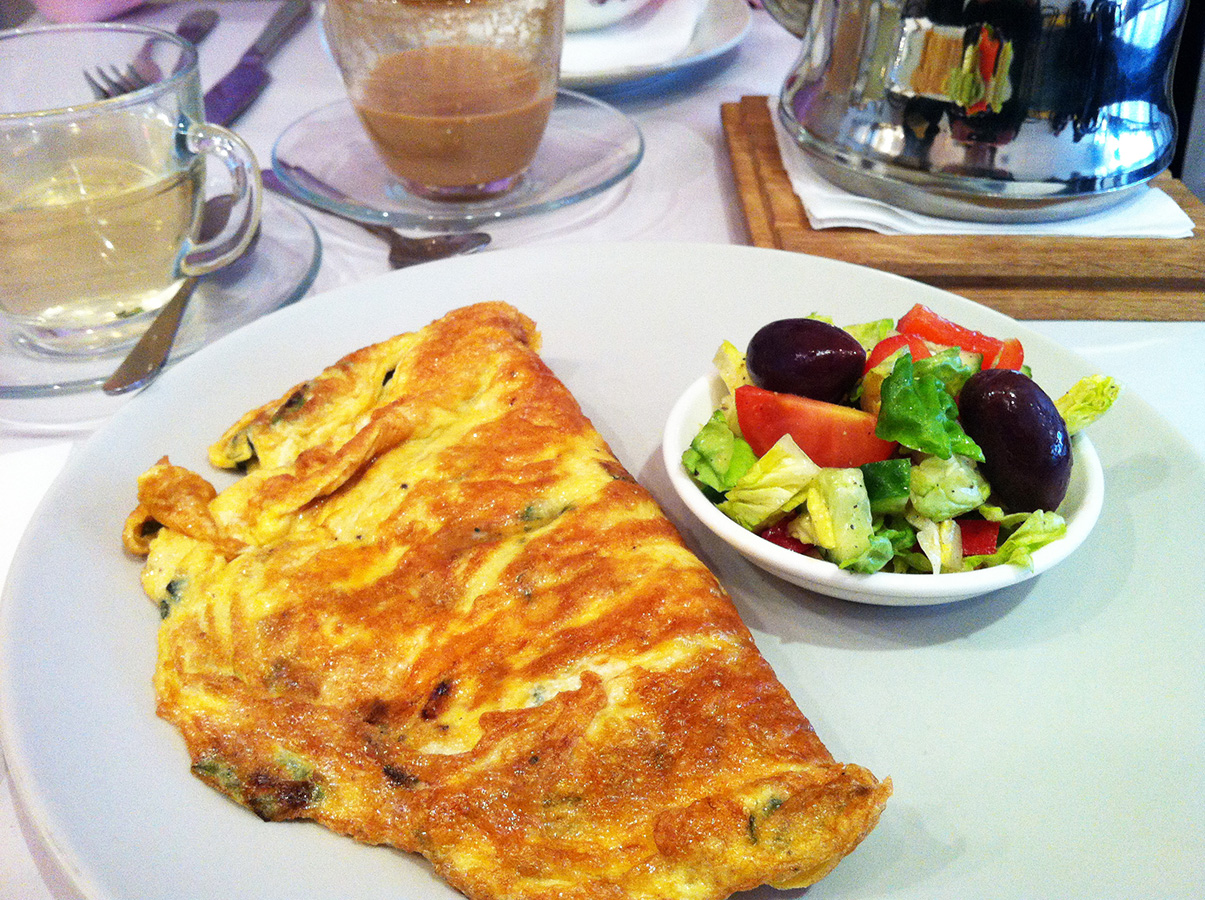 Then I went again recently and had the Sabich – aubergine, tahini and egg. Oh my it was good. Creamy from the tahini and soft melting flavours from the roasted aubergine. A simple recipe that comes together deliciously.
Now I've had a taster with the Breakfasts, I need to go back for Lunch, Tea (to try the gluten-free cakes) and then Dinner (especially for the Flourless Chocolate Slice with Prunes in Whiskey & Salted Caramel)!
Honey & Co is at 25a Warren Street, London W1T 5LZ.