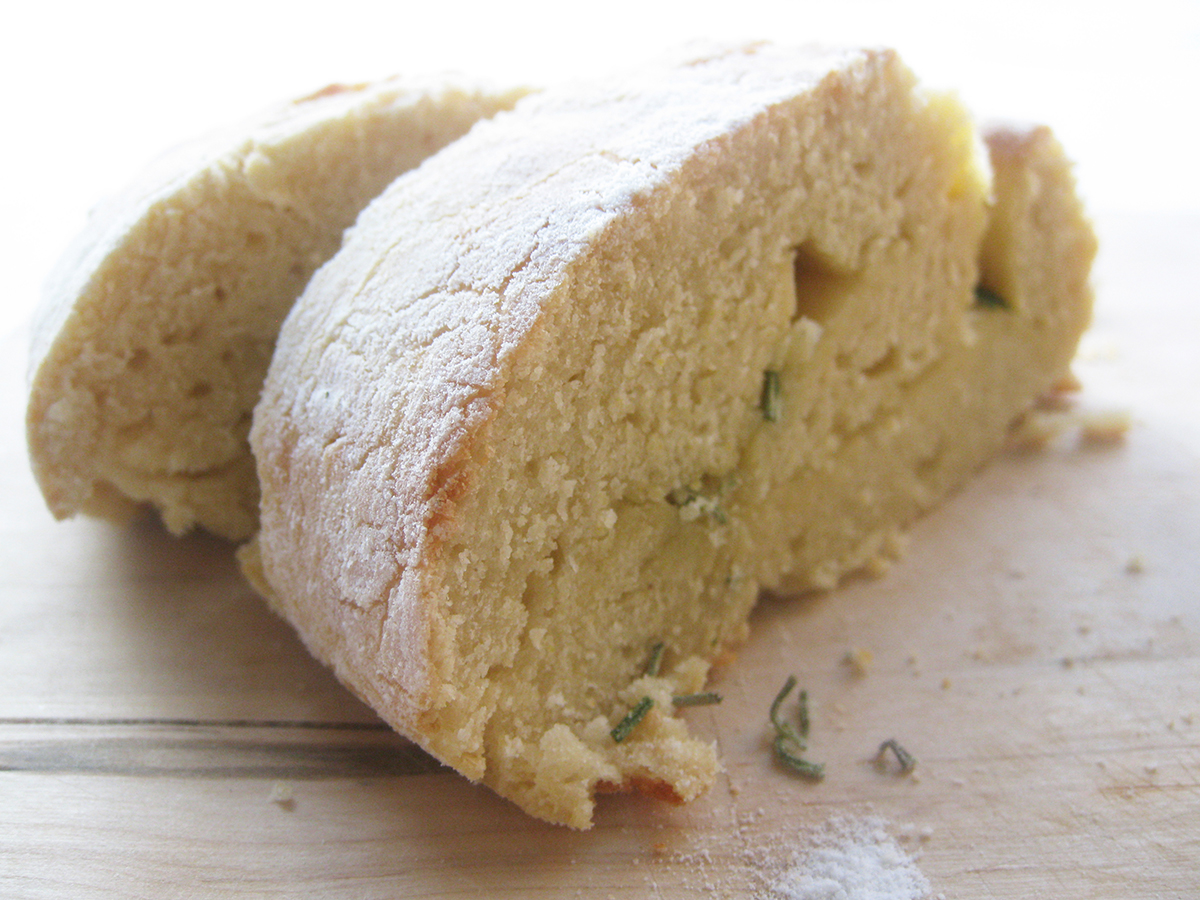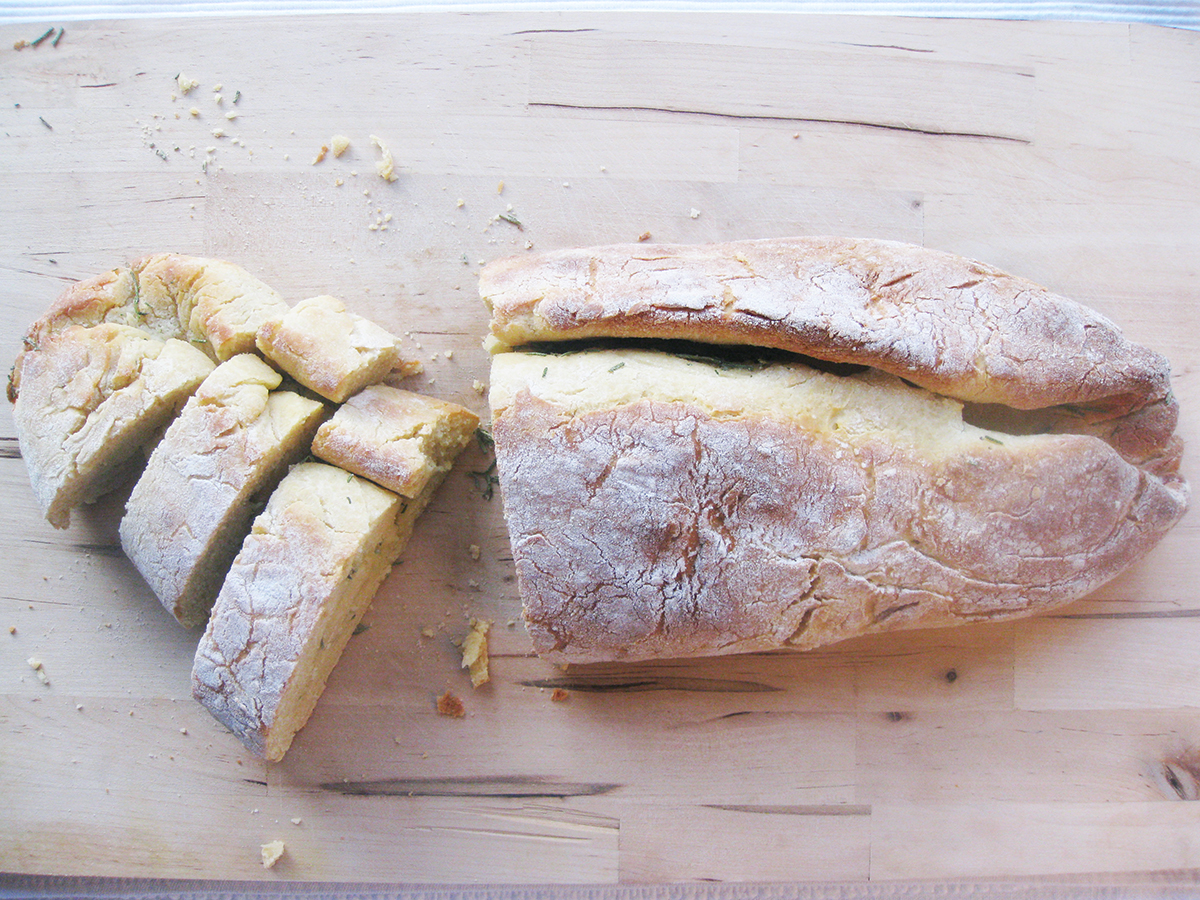 Making gluten-free bread is much easier than you might imagine. Generally I use a lot more liquid than in normal bread, so that the bread doesn't burn or go too brown on top. And I find that potato flour works brilliantly in bread. This is based on a classic Italian rustic bread which is often filled with pieces of pancetta and cheese. But I've gone for a simpler version, using just some rosemary and oil.
* gluten-free, wheat-free, dairy-free, soya-free, nut-free, seed-free, citrus-free

Gluten-Free & Dairy-Free Rustic Italian Bread
Ingredients
1 tbsp easy-blend dried yeast
200g/7oz/heaped 1 cup rice flour, plus extra for dusting
200g/7oz/1¾ cups gram flour
100g/3½oz/⅔ cup maize flour
100g/3½oz/heaped ½ cup potato flour
2 tsp gluten-free baking powder
1½ tsp xanthan gum
1 tsp sea salt, crushed
2 eggs, beaten
5 tbsp olive oil
1 tbsp finely chopped rosemary leaves
Method
In a small mixing bowl, whisk together the yeast and 350ml/12fl oz/scant 1½ cups warm water and leave to stand for 10 minutes.
Sift the flours, baking powder, xanthan gum and salt into the bowl of a food processor with the dough blade attached and blend to mix together. Add the eggs and 4 tablespoons of the oil and blend again, then add the yeast mixture and process for 5 minutes to aerate the dough. The dough will be sticky.
Transfer the dough to a bowl, cover with cling film and leave to rise for 1 hour.
Liberally dust a clean surface with rice flour and transfer the dough onto the surface. Cover your hands with flour and gently roll the dough on the floured surface until you have shaped it into an oblong sausage shape. Gently pat the dough with the palms of your hands to flatten it into a thick rectangular piece, dusting the surface with more rice flour whenever needed. Sprinkle the rosemary over the top and drizzle the remaining oil over. Taking one side of it in your hands, carefully roll the dough like a Swiss roll. Transfer to a piece of baking parchment and place on a baking sheet. Cover with cling film, leaving room for the dough to rise and leave for 30 minutes.
Preheat the oven to 200°C/400°F/Gas 6. Remove the cling film and bake for 45–50 minutes, until it is golden brown on top and sounds hollow when tapped on the base. Transfer to a wire rack and leave to cool completely before serving.