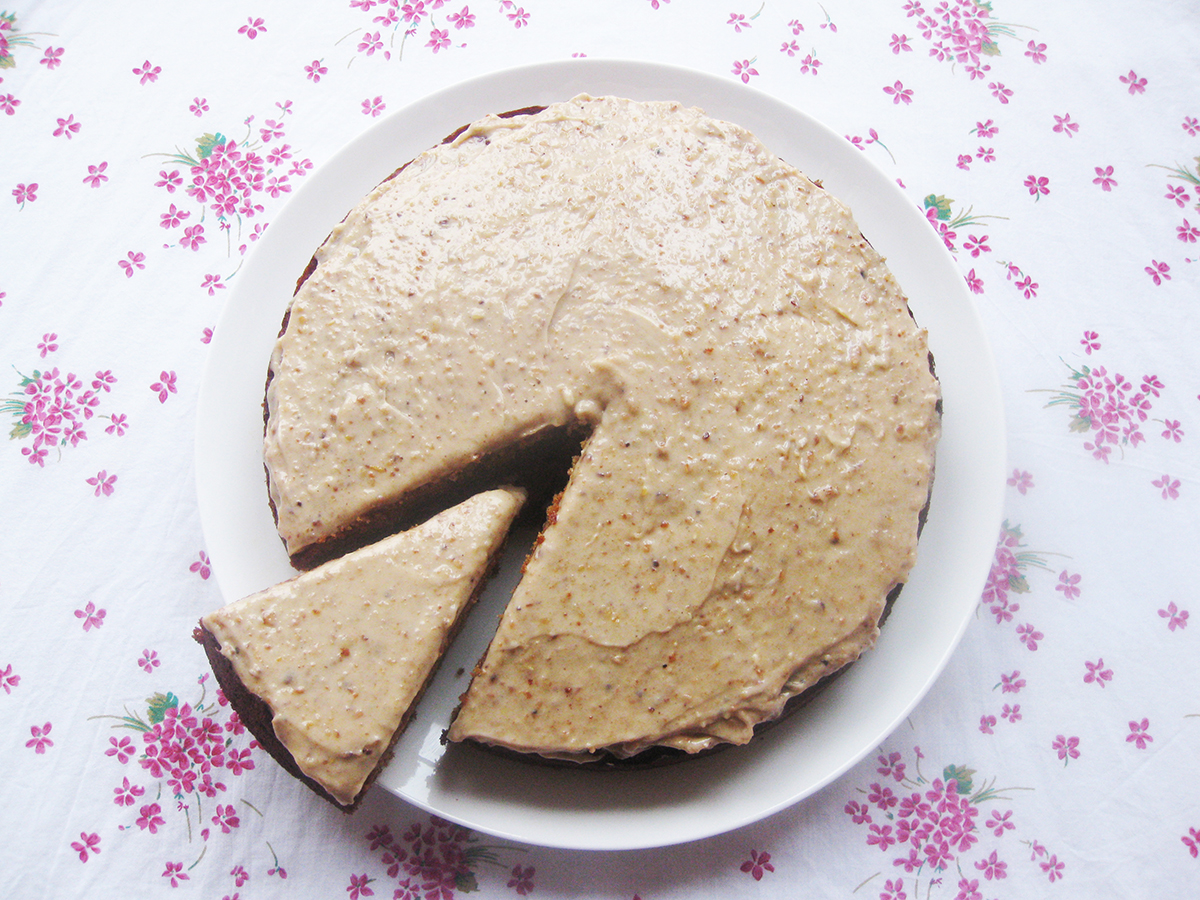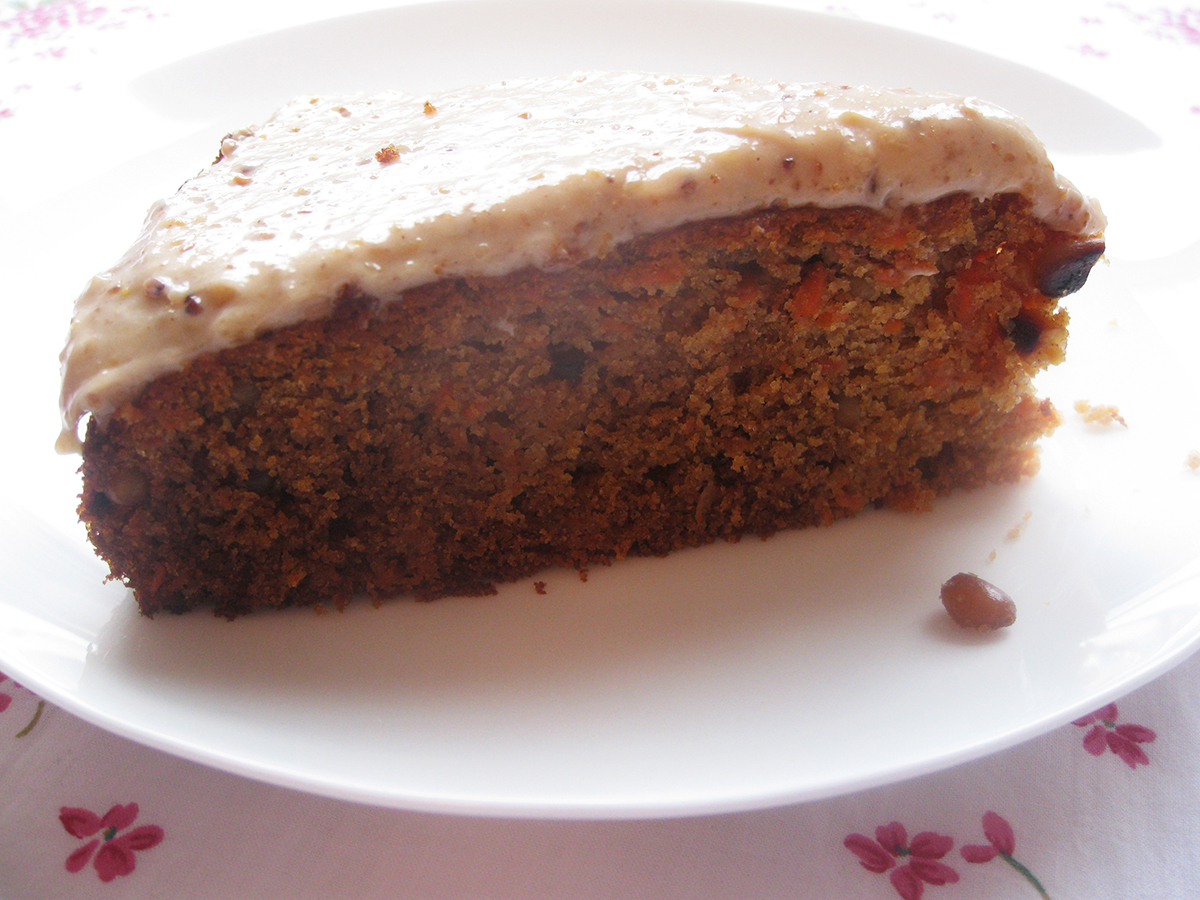 Here we are in the midst of root veg season. Parsnips, swede, celeriac and, of course, the humble carrot – all impart deliciously sweet, earthy tastes to stews, casseroles, soups, gratins, and roasted veggie dishes. But you don't have to always think of these veggies as only for savoury dishes. Forget dark winter nights in front of the fire with a roasted vegetable lasagne, and think of tea-times with crisp, clear skies and winter sunshine – perfect for pretty, colourful comfort food. Enter carrot cake…
Here's an awesome gluten-free carrot cake with a dairy-free frosting – and the addition of pine nuts to add texture and taste.
* gluten-free, wheat-free, dairy-free, yeast-free, seed-free, citrus-free

Gluten-Free & Dairy-Free Carrot Cake
Ingredients
150g/5½oz dairy-free margarine, softened, plus extra for greasing
125g/4½oz/¾ cup fruit sugar or caster sugar
3 eggs, beaten
4 tbsp clear honey
100g/3½oz/heaped ½ cup rice flour
50g/1¾oz/scant ½ cup gram flour
50g/1¾oz/¹⁄₃ cup maize flour
1 tsp gluten-free baking powder
½ tsp bicarbonate of soda
½ tsp xanthan gum
2 tsp ground cinnamon
350g/12oz carrots, peeled and grated
100g/3½oz/⅔ cup pine nuts
Topping:
25g/1oz dairy-free margarine
75g/2½oz dairy-free soya cream cheese
85g/3oz/½ cup fruit sugar
Method
Heat a heavy-based frying pan over a medium heat. Add the pine nuts and dry-fry until just starting to turn golden, stirring frequently. Remove from the heat and leave to one side.
To make the frosting, put the dairy-free margarine and soya cream cheese in a mixing bowl and beat, using a whisk or hand-held electric mixer, until smooth. Add the sugar, a little at a time, and beat until light and fluffy. Put half of the pine nuts into the bowl of a mini-food processor and whizz until finely chopped. Add to the frosting and mix in. Cover and chill in the fridge until needed.
Preheat the oven to 180°C/350°F/gas 4 and lightly grease a deep 20cm/8in cake tin with dairy-free margarine and line the base with baking parchment. Using an electric mixer, beat the dairy-free margarine and sugar together in a large mixing bowl until light and fluffy. Gradually beat in the eggs, a little at a time, until well mixed, then beat in the honey.
Sift the flours, gluten-free baking powder, bicarbonate of soda, xanthan gum and cinnamon into the mixture and fold in, then fold in the carrot and the remaining pine nuts. Make sure the mixture is well mixed, but take care not to overmix it. Pour it into the tin.
Bake for 20 minutes, then cover with baking parchment to prevent the cake from overbrowning. Bake for another 20–25 minutes until firm to the touch and cooked through and a skewer comes out clean when inserted.
Remove the cake from the oven and leave to cool for 5 minutes, then remove from the tin, transfer to a wire rack and leave to cool completely. Once cooled, spread the frosting over the cake and serve.