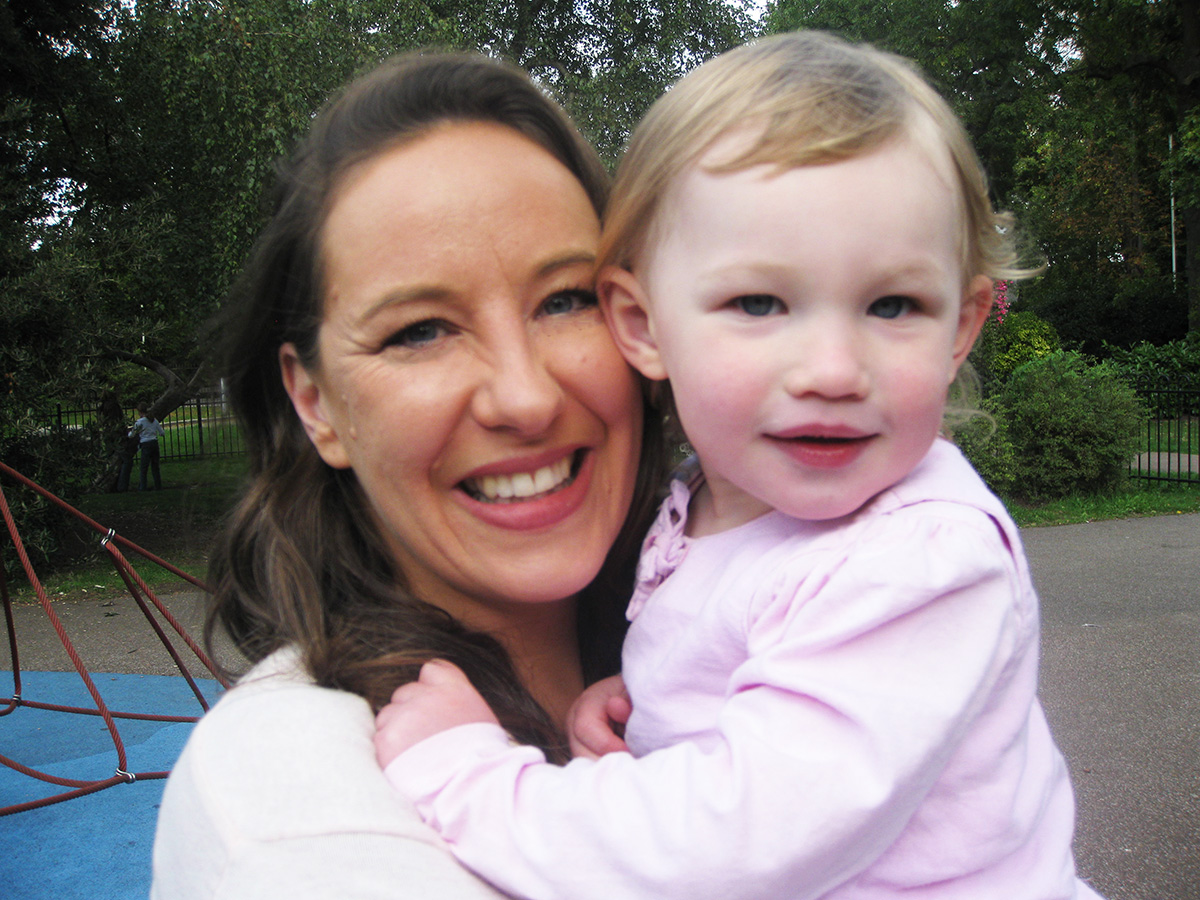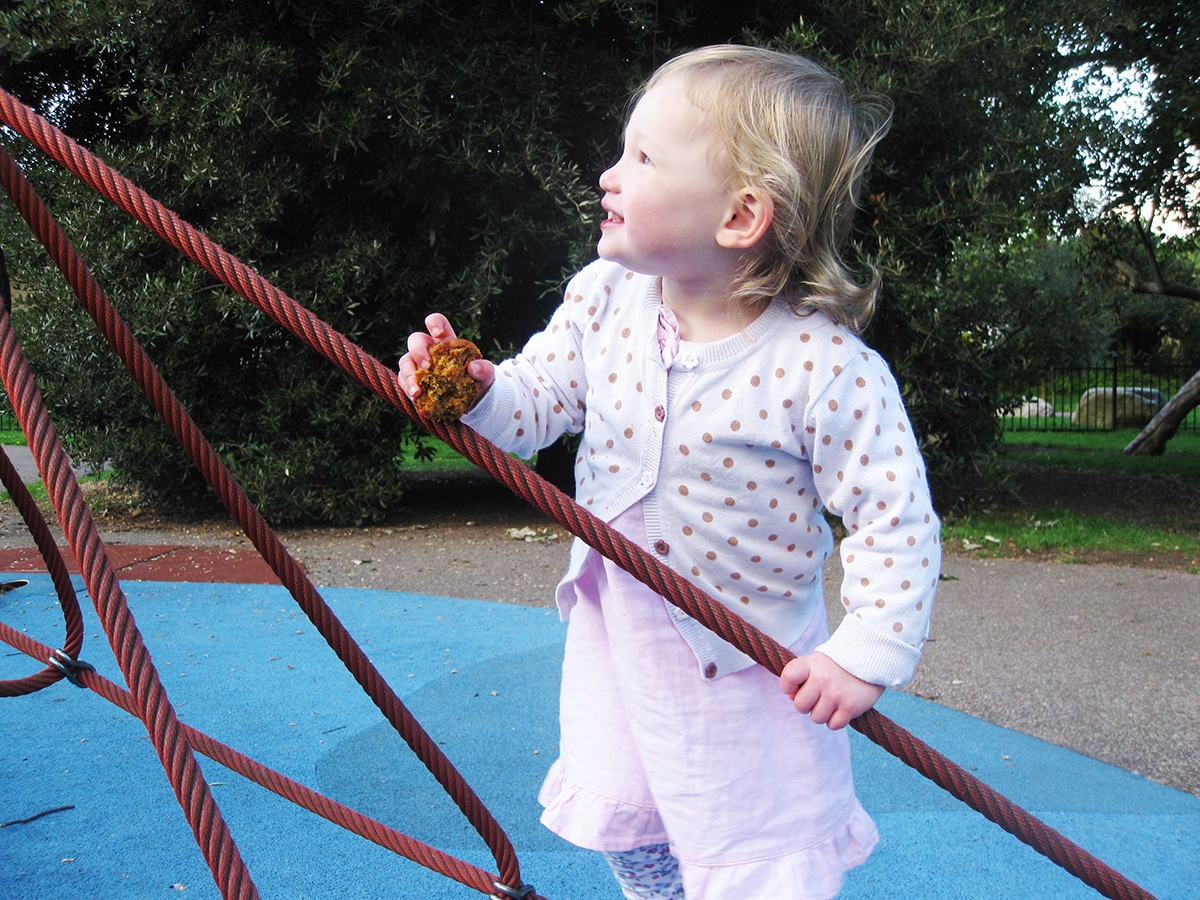 Zoë is now 2 years old! We had a birthday party in the park at the weekend to celebrate with her friends, including Ivy pictured here – and it was wonderful! For the tea I cooked chicken nuggets, squash nuggets, sweet potato wedges, gluten-free sausages and dips with vegetable sticks. And then I made Carrot and Beetroot Cupcakes from my book, The Best Gluten-Free, Wheat-Free & Dairy-Free Recipes. I still don't give Zoë sugar generally and I thought these cupcakes would be good because they're much lower in sugar than most cupcakes. I promised that I would post the recipe…
* gluten-free, wheat-free, dairy-free, yeast-free, nut-free, seed-free, citrus-free

Gluten-Free & Dairy-Free Carrot & Beetroot Cupcakes
Ingredients
150g/5oz dairy-free margarine, softened
125g/4oz/¾ cup fruit sugar or caster sugar
3 eggs, beaten
75g/2½oz/scant ½ cup rice flour
75g/2½oz/⅔ cup gram flour
1 tsp gluten-free baking powder
scant ½ tsp xanthan gum
1 tsp ground cinnamon
200g/7oz carrots, peeled and grated
100g/3½oz beetroots, peeled and grated
Topping:
100g/3½oz soya yogurt
2 tbsp clear honey
Method
Preheat the oven to 180°C/350°F/Gas 4. Arrange 12 paper cupcake cases in a bun tin.
Using an electric whisk, beat the margarine and sugar together in a large mixing bowl until light and fluffy. Gradually beat in the eggs, a little at a time, until well mixed.
Sift the flours, baking powder, bicarbonate of soda and ground cinnamon into the mixture, then quickly fold it in, followed by the grated carrots and beetroots, using a metal spoon. Make sure the mixture is well blended, but take care not to overmix.
Divide the mixture between the cupcake cases and bake in the hot oven for 10 minutes, then cover them with a sheet of non-stick baking parchment to prevent them from overbrowning and bake for a further 5–8 minutes until well risen and a skewer inserted in the centre comes out clean. Take the cupcakes out of the oven, transfer to a wire rack and leave to cool completely.
When the cupcakes have cooled, prepare the topping. Using a whisk or electric blender, whisk together the yogurt and honey in a bowl until smooth. Spread a little of the topping over each one.