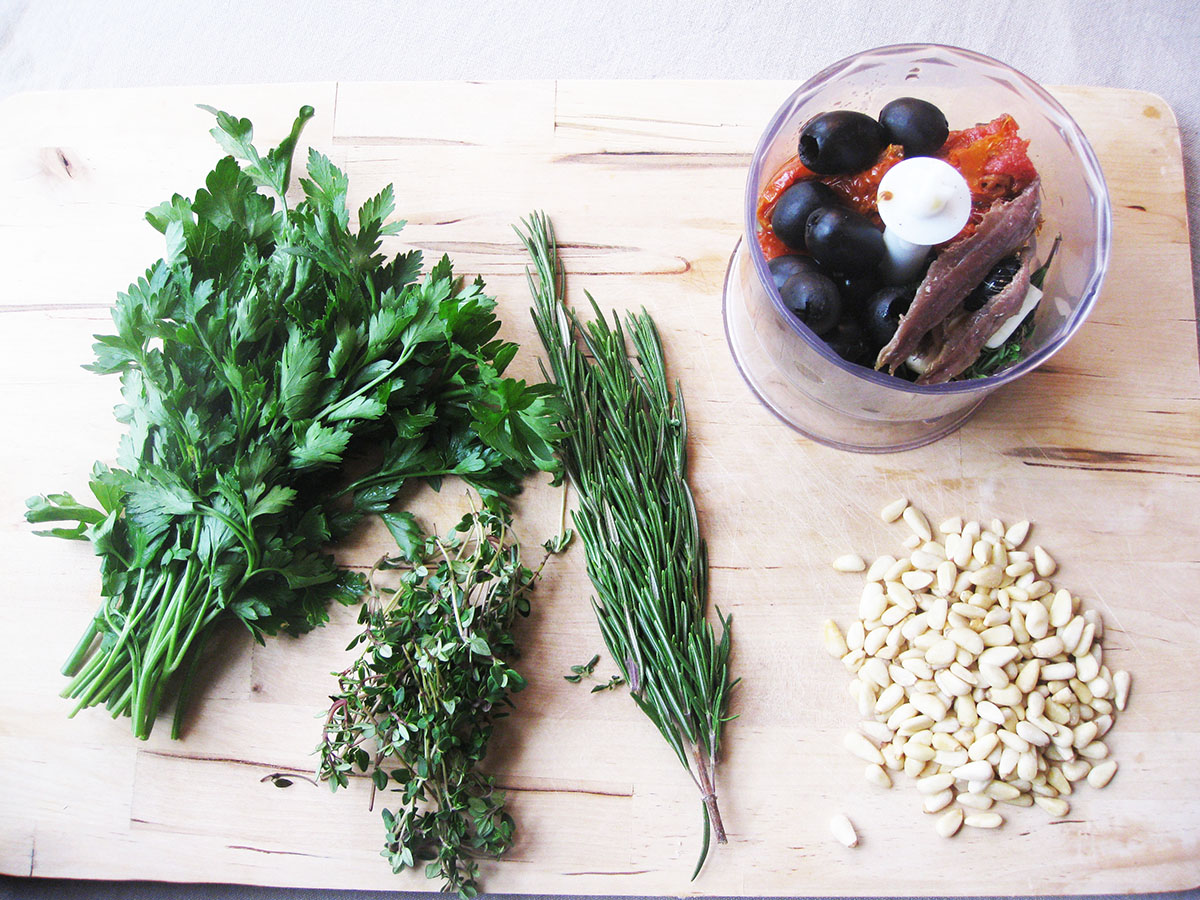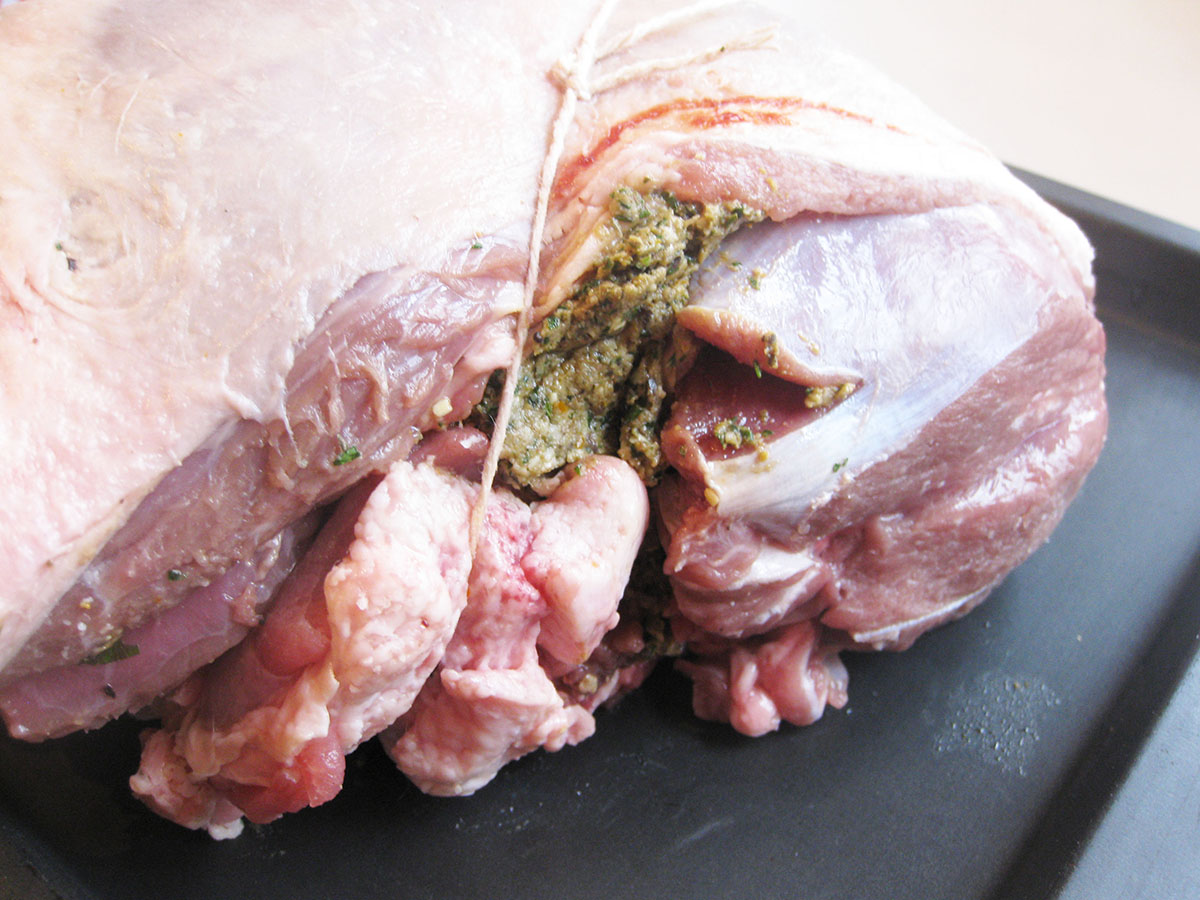 It's totally true that the way to a man's heart is through his stomach – well, certainly my husband's. And if Peter's reaction to this recipe is anything to go by, then THIS recipe is the way to his heart. I knew Peter would like this – he likes strong, robust flavours and loves red meat (a true Aussie bloke!) but, to be honest, I was surprised by quite how much he liked it. This wasn't just awesome, it was apparently the best thing I'd ever cooked him. Wow!
We eat lamb at Easter, like many people, but as the season for Welsh lamb starts in March and English lamb in April, I find it's nice to focus on eating lamb in springtime, anyway. Red meat is sometimes viewed by people as an unhealthy choice. The BSE and Foot and Mouth crises seem to have turned people away from eating red meat, and the fear of high amounts of saturated fat in those meats seem to have kept them away. But if you buy good-quality meat (I always buy organic meat because I want to eat meat that has been humanely reared and doesn't have residues of pesticides, chemicals or antibiotics), and either buy meat that is lean or remove the fat after cooking, then you are eating something that is incredibly good for you. Meat is truly full of goodness – and is crammed with protein, the building block for our bones, tissues and teeth – which keeps us strong and healthy.
As well as being rich in protein, lamb is also an amazing sourced of two vital minerals – iron and zinc. Iron keeps us strong and full of energy (when you're low in iron, you can become anaemic, and this will make you feel tired and weak). Zinc is probably the most important mineral in terms of your immune system. (If you get a cold or infection, it's always worth increasing your zinc intake as it will help to fight these infections.)
Lamb is also a great source of many vitamins, including vitamin B3 (which helps boost your memory) and vitamin B12 (which is key to the production of red blood cells and cell metabolism). Lamb also contains selenium (great for your heart) and sulphur (good for your hair, nails and joints).
This is an incredibly easy recipe to make. You just whizz the stuffing ingredients up, stuff the joint and into the oven. Serve with lots of veggies and I promise you'll love every mouthful!
* gluten-free, dairy-free, soya-free and egg-free and nut-free (depending on the bread), citrus-free

Gluten-Free & Dairy-Free Roast Leg of Lamb with a Pine Nut & Herb Stuffing
Ingredients
2–3 slices gluten-free bread (or 100g/3½oz gluten-free breadcrumbs)
12 drained stoneless black olives in brine
3 garlic cloves
3 drained, bottled anchovy fillets in oil
8 drained, bottled sun-dried tomatoes in oil
1 small handful of rosemary leaves
1 small handful of thyme leaves
1 large handful of flat-leaf parsley leaves
2 handfuls pine nuts
1 leg of lamb, approximately 2.5kg/5lb 8oz with the H bone and thigh bone tunnel-boned and removed (ask your butcher to do this)
Method
Preheat the oven to 250°C/500°F/gas 9. Put the bread in a food processor and blend until the mixture becomes fine breadcrumbs. Remove from the food processor and leave to one side.
Rinse the olives and drain them. Put in a mini food processor and add the garlic, anchovies, sun-dried tomatoes, rosemary and thyme. Blend to form a finely chopped paste. Transfer to the food processor and add the parsley. Pulse until the parsley is finely chopped, then add the pine nuts and breadcrumbs and pulse until the pine nuts are chopped.
Spoon the stuffing mixture into the cavity of the lamb, pressing down well with the back of a spoon to pack the stuffing in, and secure by tying with string. (Next time I make this recipe, I'll use more string and tie it up more!) Rub the olive oil over the lamb then transfer to a baking tray.
Bake for 15 minutes, then turn the oven down to 200°C/400°F/gas 6 and cook for a further 55 minutes – 1 hour 10 minutes, depending on how pink you like the meat. Remove from the oven and cover with baking parchment, ensuring the ends of the paper are tucked under the tin. Leave to stand for 10 minutes, then remove the baking parchment and serve.