Just back from a heavenly week in Tuscany. Ahhhhhhh. I've never been (other than a weekend in Florence for Peter's 40th) and have longed to go for years and years – and we finally made it. We stayed in an agriturismo appartment on the side of a beautifully-restored old farmhouse and spent the week travelling around, seeing the stunning countryside and persuading Zoe to look round Pisa and Sienna with us… Every morning I would get up and go for a swim in the salt-water pool pictured above. Truly, life doesn't get much better than those early morning swims as the sunlight bounced on the water and the scent of the lavender bushes filled the air. (We're now back in grey, chilly London and I'm dreaming of those swims!)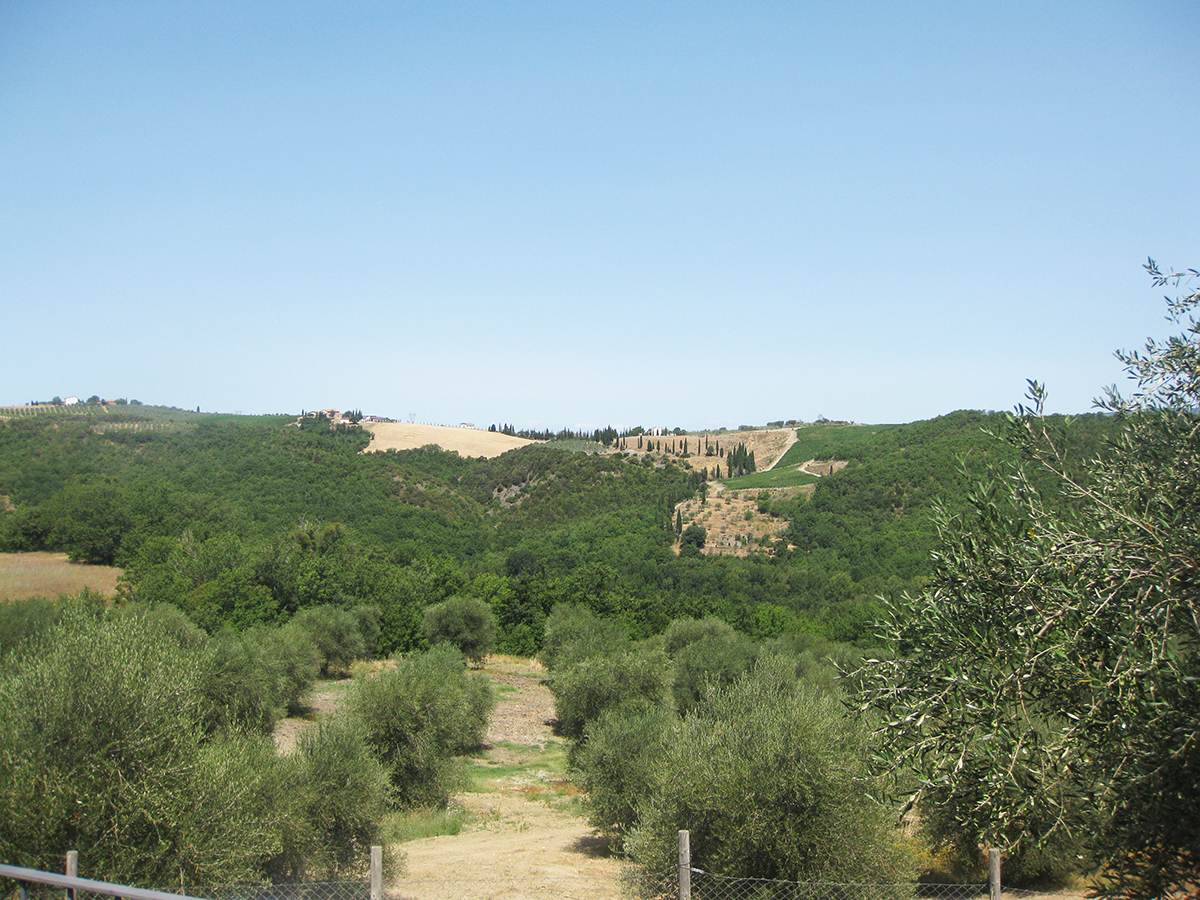 The farmer grows olives and makes the most delicious olive oil – smooth and clean yet full of depths of flavours.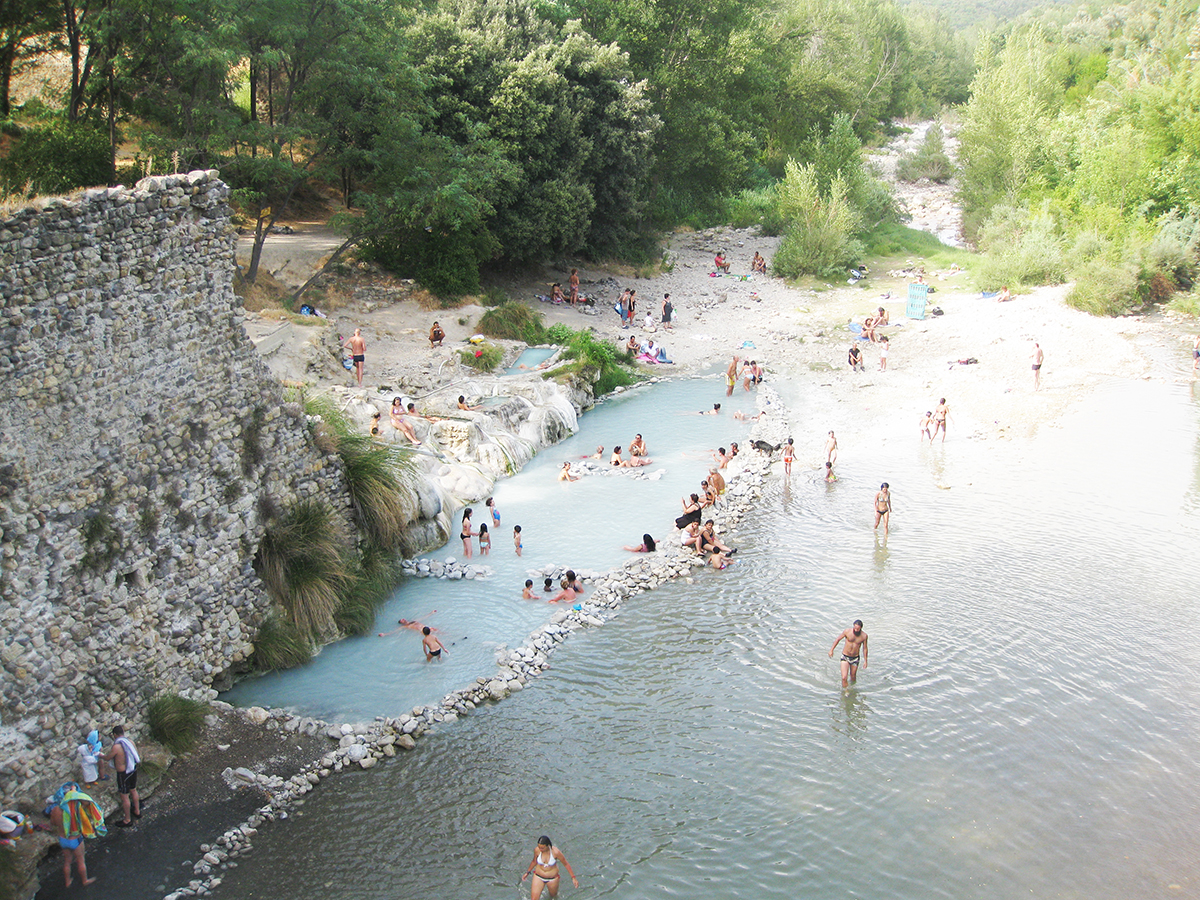 We swam and swam and swam some more – in the pool, at the beach and even in this river where there were hot springs. The smell of sulphur was strong but somehow not unpleasant and we lay in the water, and then covered ourselves with the mud and sat in the water, letting the water do its magic. The waters are mainly detoxifying, drawing out toxins and impurities, but they also act as a relaxant and stress-reliever (so you come out feeling very sleepy!) and are also great for various allergic/intolerant conditions, especially eczema, psoriasis, asthma and sinusitis.
We went to Sienna which was stunning. The medieval buildings, famous Piazza and Duomo were awe-inspiring. According to Roman legend, Sienna was founded by Senius, who was the son of Remus. (Remus, and his brother Romulus, were the legendary founders of Rome. They were the sons of Mars who were abandoned as babies but saved by a she-wolf who suckled them and a woodpecker who fed them, and then rescued by a shepherd.)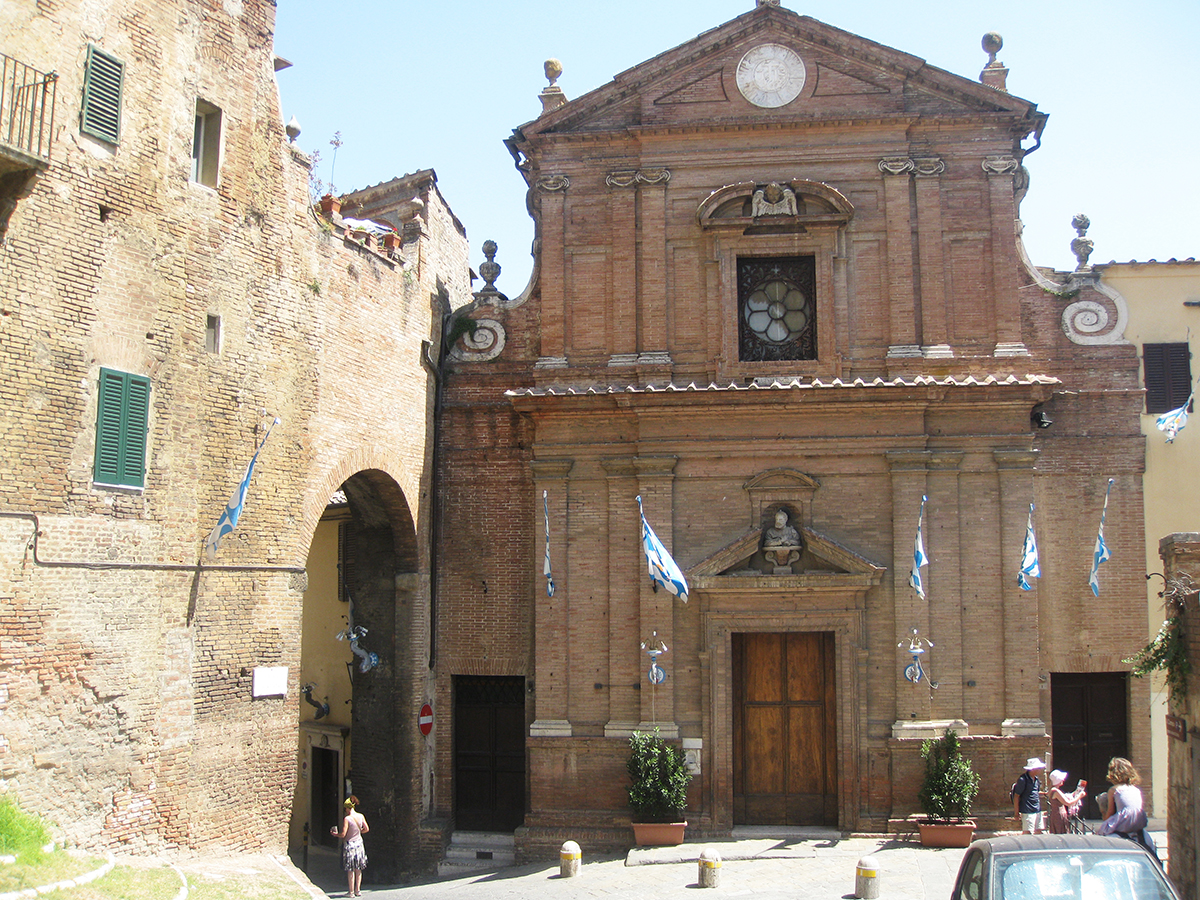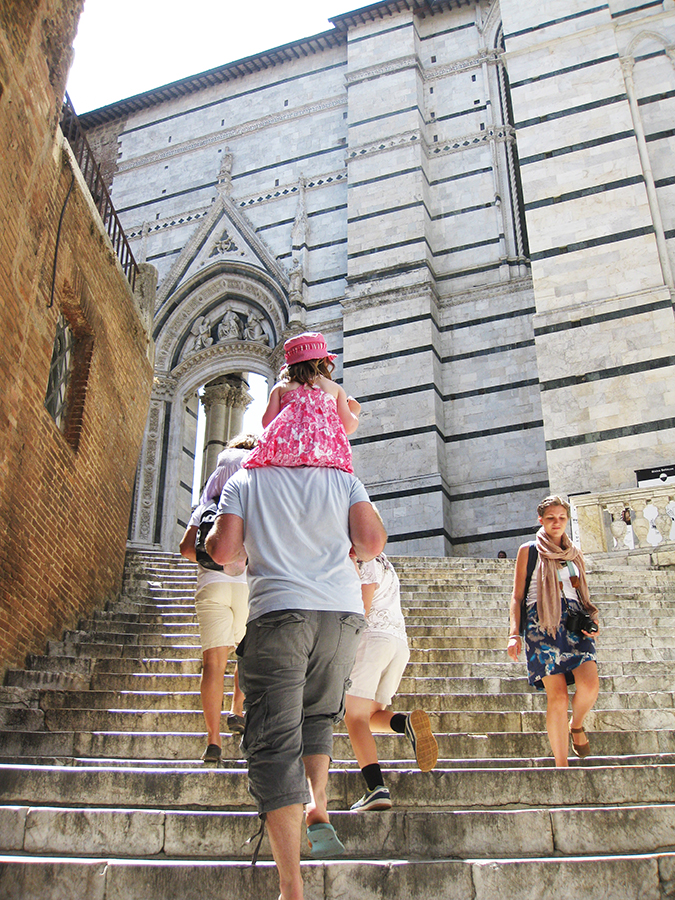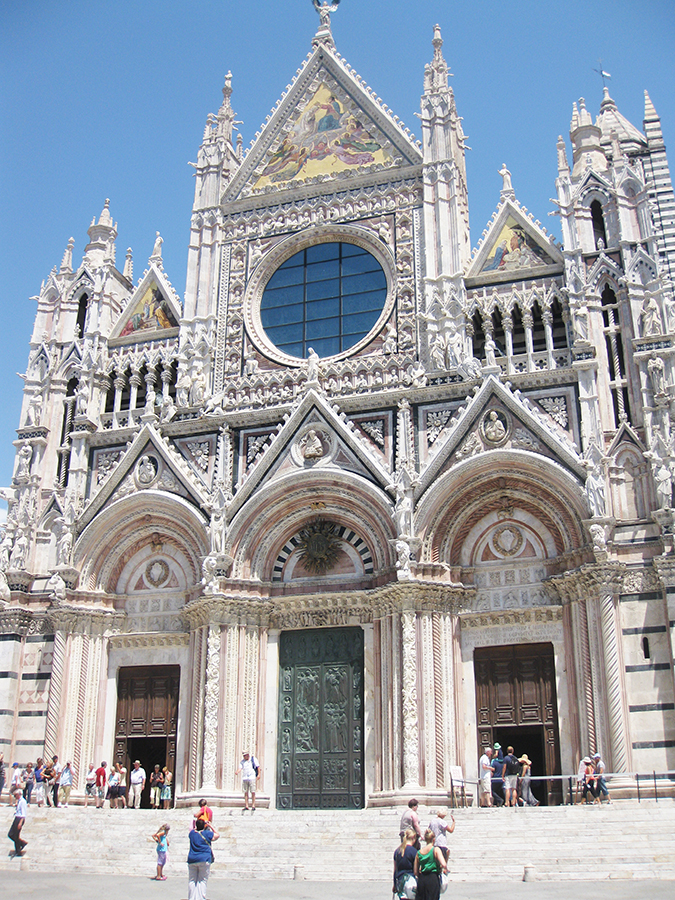 Sienna is full of statues and artwork showing the she-wolf suckling the young babies. And the duomo is bursting with beautiful paintings, statues and glass windows.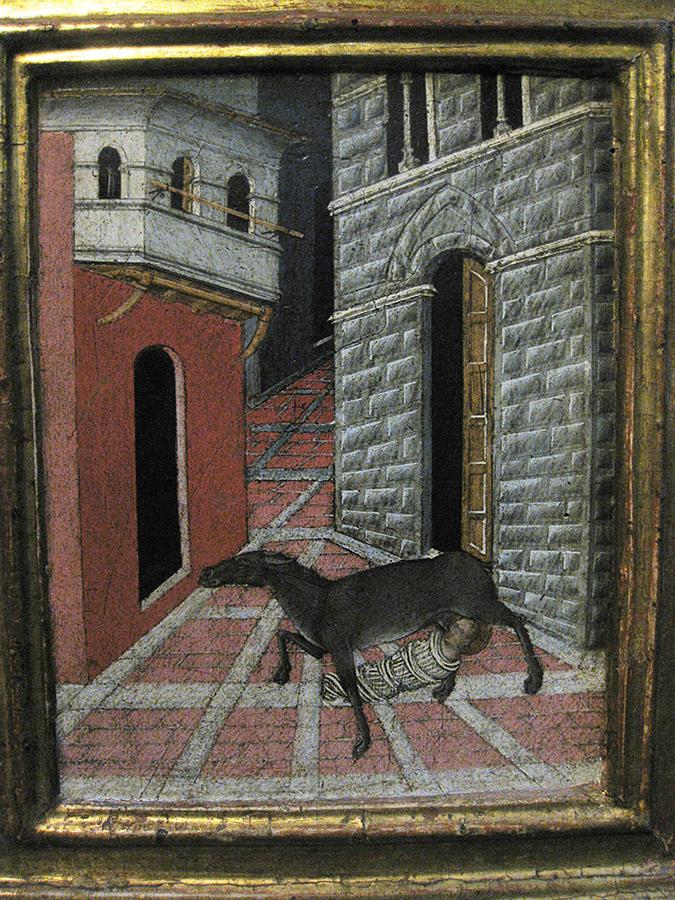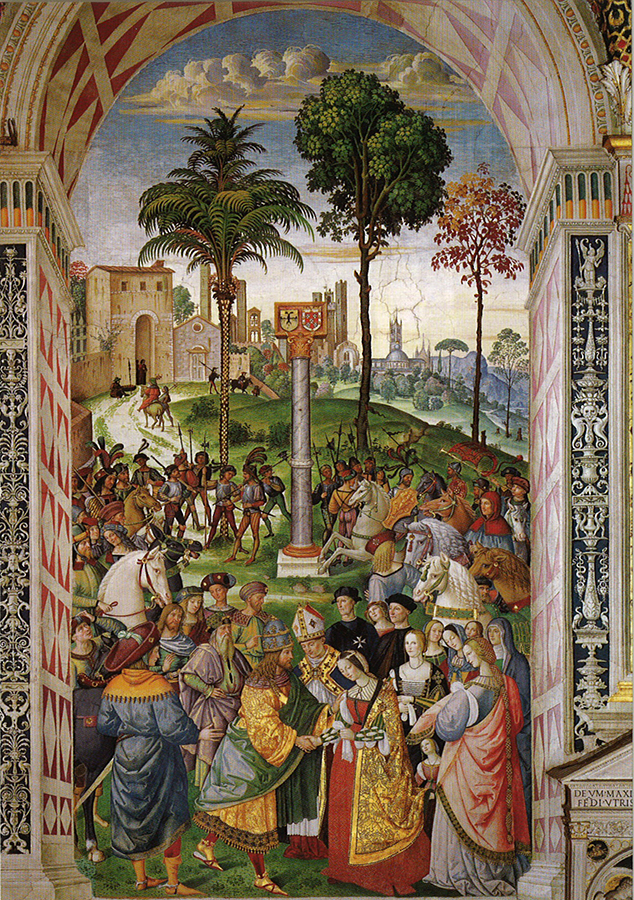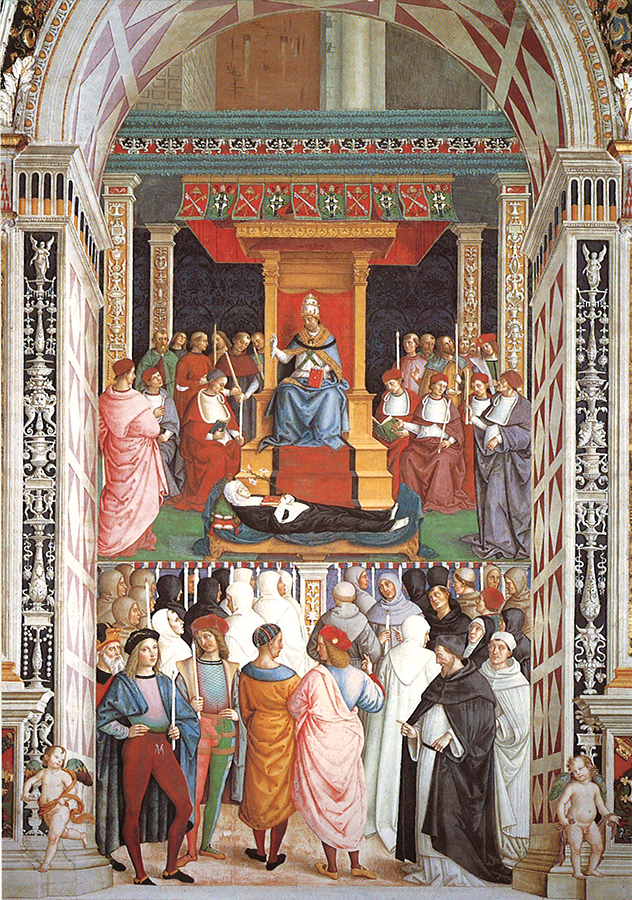 And I was wowed by the Siennese style of paintings (you can see a rather bad photo of one of them below) which are full of bright, bold colour blocks and a modern-feeling graphic styling (despite the medieval style of painting.)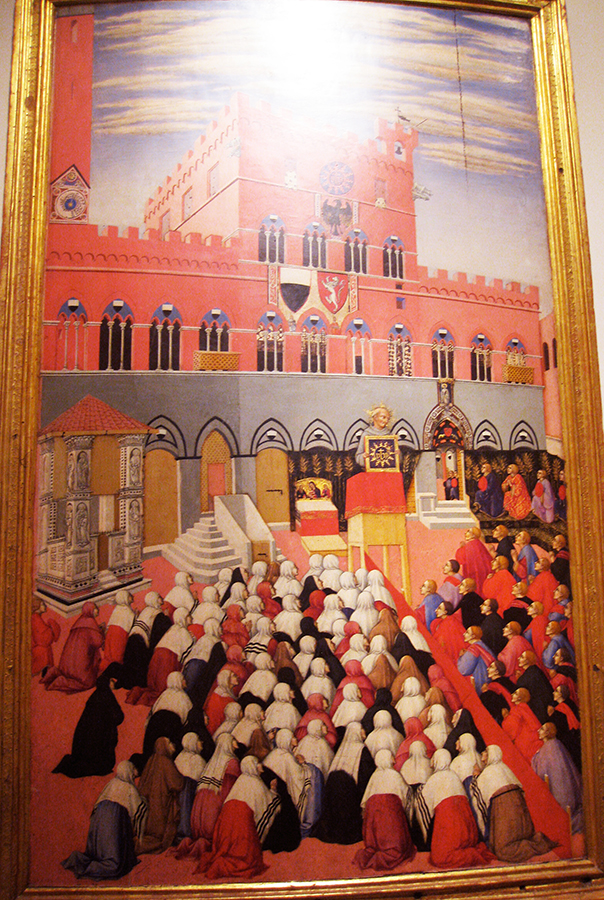 We went to Pisa, too, and took Zoe round the Duomo there. The audio equipment was brilliant as it meant Zoe was intrigued by the handsets and chatted into those while we gazed at the paintings! The Italians are generally lovely about kids and let them play and run around. We kept it to a minimum in the Cathedral (!) but even when Zoe was ordering rice and chocolate cake down the audio handset, they didn't bat an eyelid.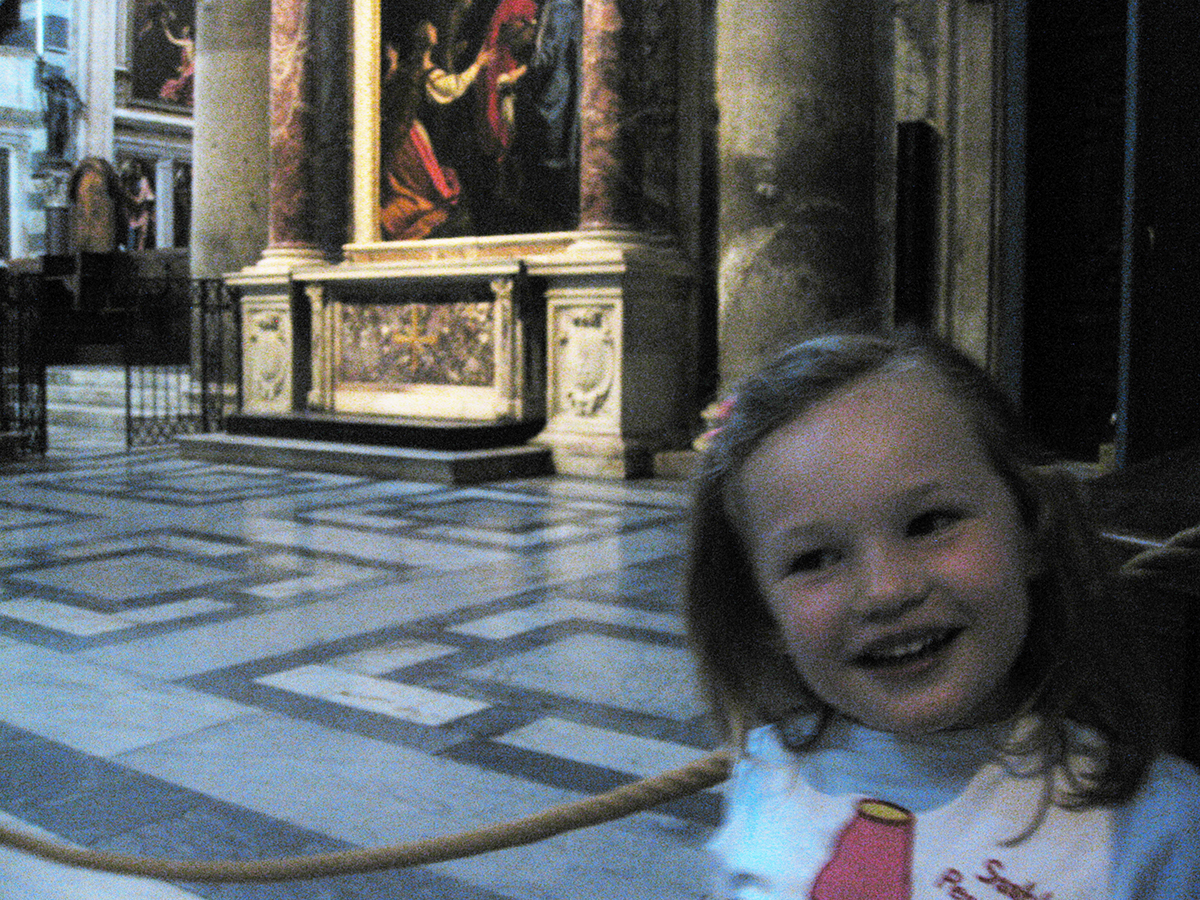 And on the subject of food – yes it was amazing! The fruit was sweet and juicy and the vegetables full of the flavours of sunshine; the selection of prosciutto and hams in the delis were joyous; and the fresh fish and seafood were all gorgeous. But generally gluten-free or dairy-free in restaurants or cafés weren't an option. We were in deepest, rural Tuscany – where they would serve just a few dishes with home-made gluten pasta and rich cheeses. But I happened on a selection of gluten-free breads in the small supermarket in the local town and, from then on, happily munched my way through the gluten-free breadsticks, buns and bread…
And I made a wonderful, wonderful bruschetta with toasted gluten-free buns, rich, plump tomatoes, pungent garlic and sweet, earthy basil leaves.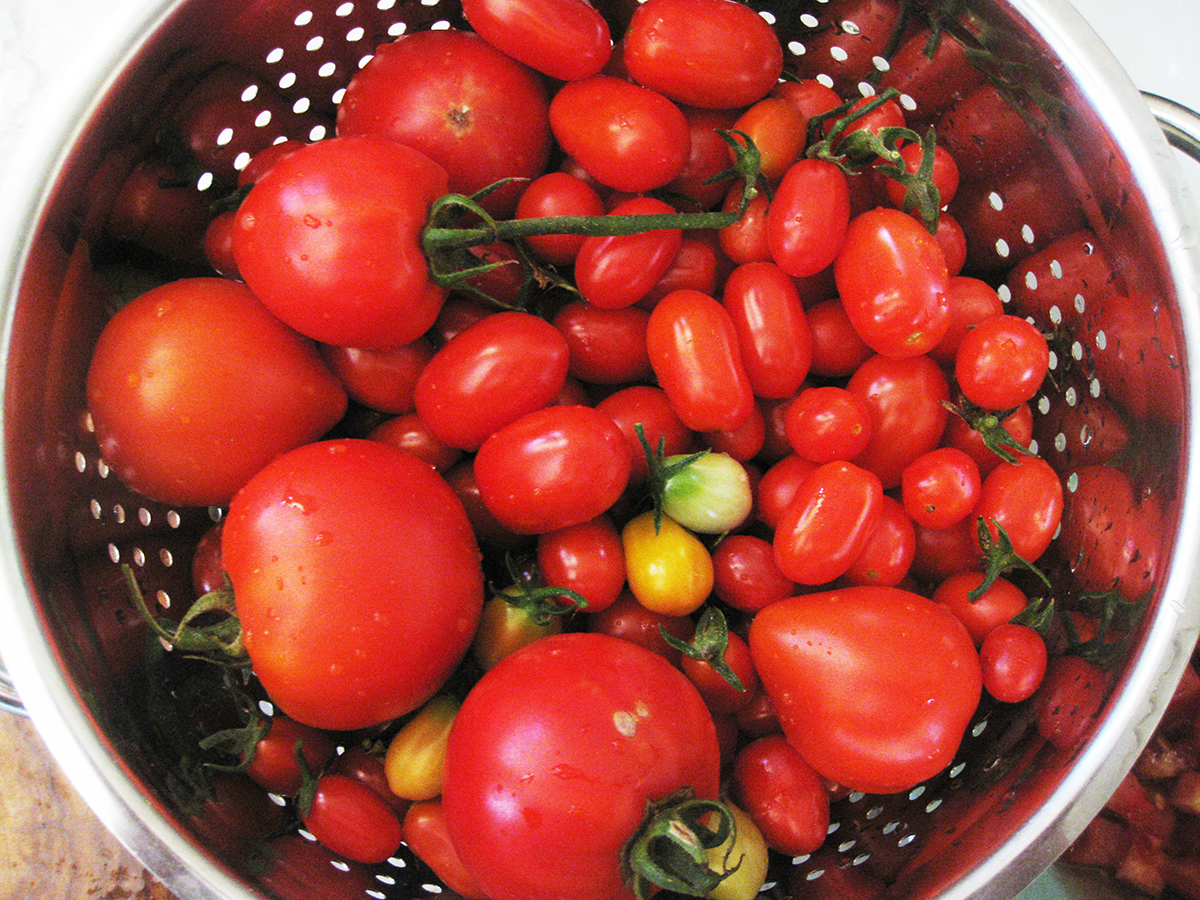 This recipe (inspired by her home-grown tomatoes) came from Renée Elliott's website and it's utterly delicious.
* gluten-free, wheat-free, dairy-free, egg-free and nut-free and seed-free (depending on the type of gluten-free bread)

Sunshine, Gluten-Free Bread & Bruschetta in Tuscany
Ingredients
125ml/4fl oz/½ cup extra virgin olive oil
½ tsp sea salt
freshly-ground black pepper
4 thick slices of gluten-free bread, or 4 gluten-free rolls, halved
4 ripe medium tomatoes, chopped
10g/¼oz basil leaves, chopped
4 garlic cloves, finely chopped
Method
Heat the oven to 220˚C/440˚F/gas 7. Pour the oil into a medium bowl, add the salt and pepper and mix well. Dip each side of the bread in the oil until lightly coated with oil and put the bread in a shallow baking tray. Bake in the oven for 15 minutes until crisp.
Meanwhile, add the tomatoes, basil and garlic to the oil and mix well. Transfer the toasted bread to a serving plate, top generously with the tomato mixture and serve.