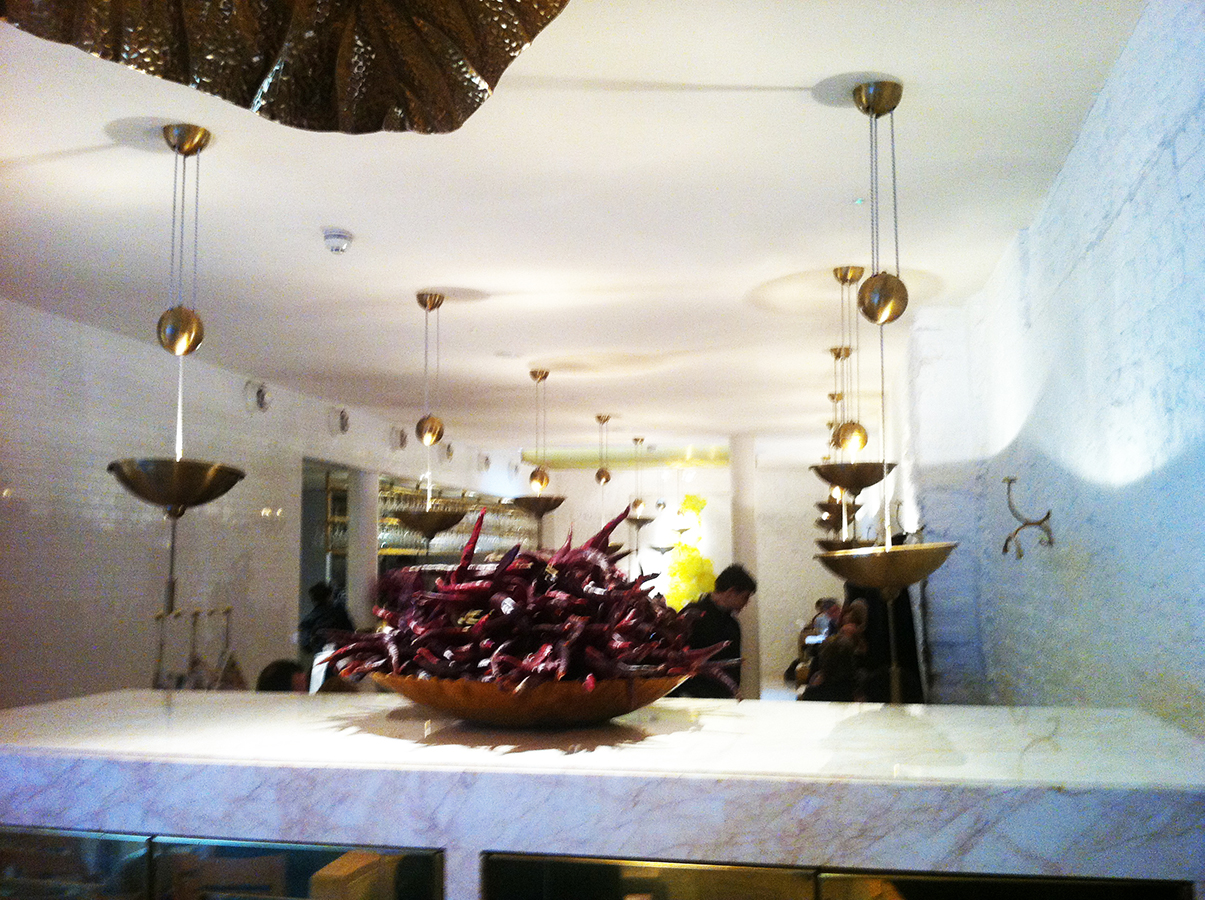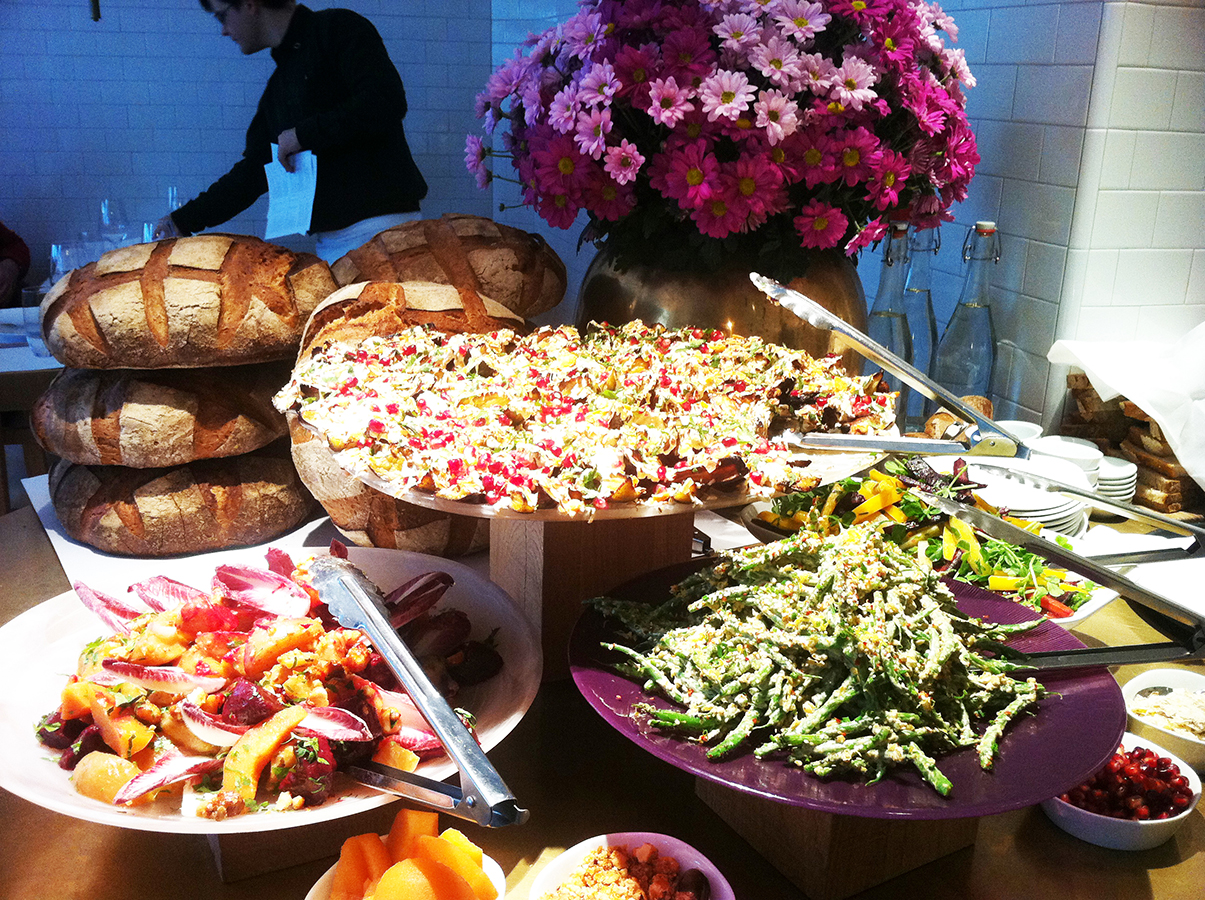 The restaurant trade is definitely taking gluten-free seriously! Way back, when I was first diagnosed with allergies/intolerances, I would usually struggle to order a safe dish in restaurants. Meals would often come out of the kitchen with gluten or dairy products in them, even though I'd asked for them without. I would say something, the plate would be taken away and returned with the cheese, sauce or whatever simply scraped off, leaving a whole load of residue. One restaurant even refused to make a dairy-free version of their Moules Marinieres – which is the easiest thing to do. But now, everything has changed – and it's great!
I went to Nopi recently and nearly fell off my seat when I was handed a specific gluten-free menu. The waiter then very kindly went through the menu and crossed off the dishes that had dairy, too. I was left with 6 dishes to choose from – not bad at all(!) and even a dessert. And the food was gorgeous. Ottolenghi is known for the vibrancy of his food. His dishes are truly different – innovative, cooked beautifully and full of wonderful, punchy tastes.
I had the Golden & Red Beet, Quince, Caramelised Macadamias. The flavour combinations were superb (one of the reasons why Ottolenghi is so brilliant at vegetarian dishes). Afterwards I had the Seared Lamb Cannon, Celeriac & Barberry Salad, Green Chilli Sauce which was truly stunning. The sharpness of the barberries with the hit of the chilli combining with the tender lamb and wholesome celeriac was gorgeous – and brought bright sunshine onto my plate.
I remember when I had just had Zoe and a friend of mine came round with boxes of deliciousness from the Ottolenghi Deli. I had had morning sickness throughout my pregnancy and had eaten pretty bland food throughout. This was the first meal of stunning, innovative and exciting flavours I had eaten in a very, very long time! I fell in love with his cooking then and I'm still in love with it now…
Thank you – Yotam Ottolenghi for taking the trouble to cater for people on gluten-free and dairy-free diets – and for making dishes for us that make our hearts sing.