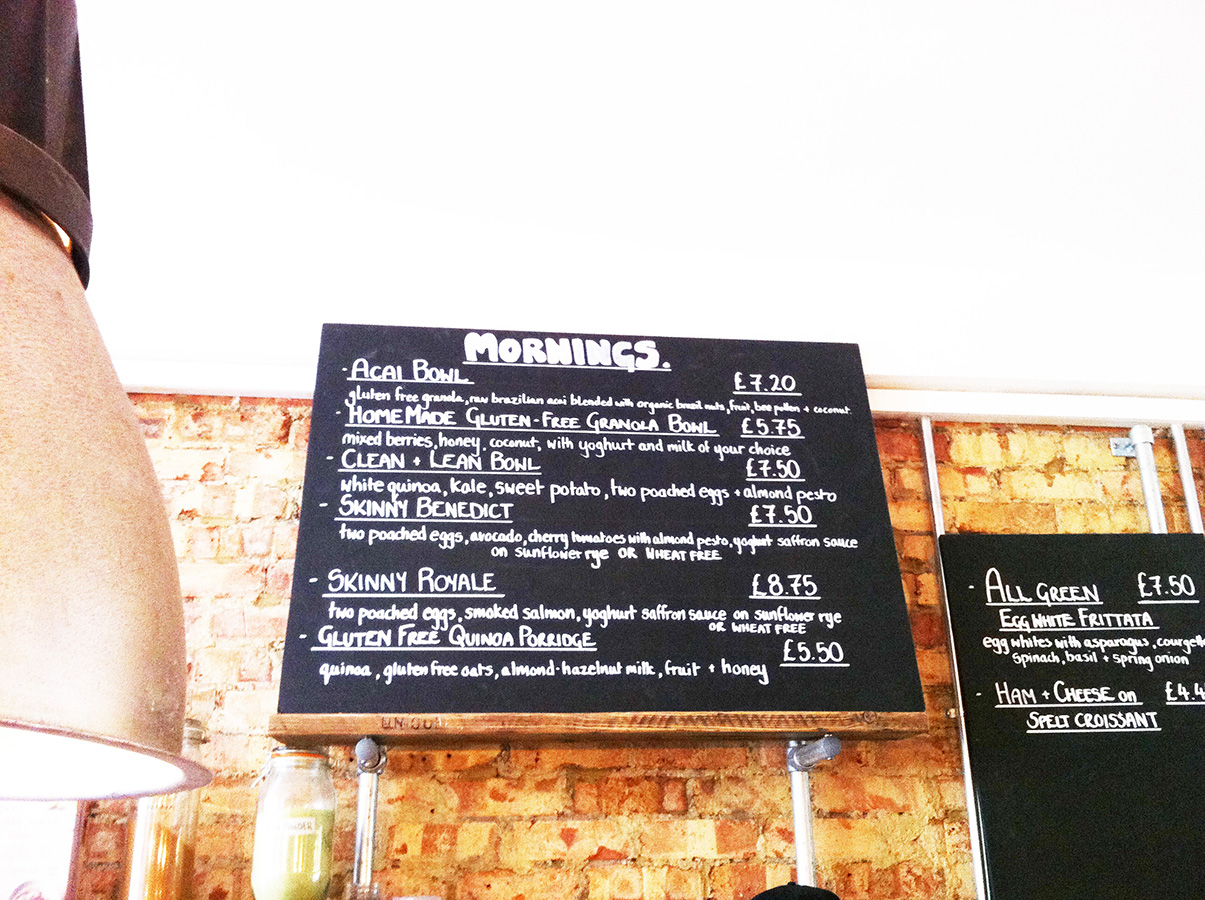 When Beyonce and Jay Z announced that they were going vegan for a while, it seemed like healthy, conscious food had turned a corner. Eating chia seeds and talking about being respectful to the planet was no longer the domain of tie-dyes and guitar-playing. Instead, vegan and macrobiotic and the like was on the mainstream menu – with fantastic cafes and restaurants springing up and mainstream eateries widening up their offerings.
One great place is The Good Life Eatery on Sloane Street. Step in and it's immediately clear that you're going to feel superhealthy from whatever you eat. I went at breakfast time and had the Acai Bowl – gluten-free granola, raw Brazilian acai blended with Brazil nuts, kiwi fruit and bananas, complete with bee pollen and coconut sprinkled over the top. It was completely delicious. An earthy tang from the acai, along with sweetness from the granola, fruit and sprinkles. And every bite enriched with nutrients.
And I had my first ever (first of many) cold-pressed juice. Cold-pressing is all about maximising the nutrients. Juicing normally involves fast-spinning blades that generate heat which kill the precious enzymes. But with the pressing action of cold-press, this doesn't happen. I had the Dr Green Love and it was a whole new juicing experience. Serious full-on flavours hit you immediately. And the combination of spinach, kale, apple and coconut was a great balance of veggie-tastes with sweet fruits. I've been a cold-pressed convert ever since…
The Good Life Eatery is at 59 Sloane Avenue, London SW3 3DH. And you can also get a home-delivery through Deliveroo.