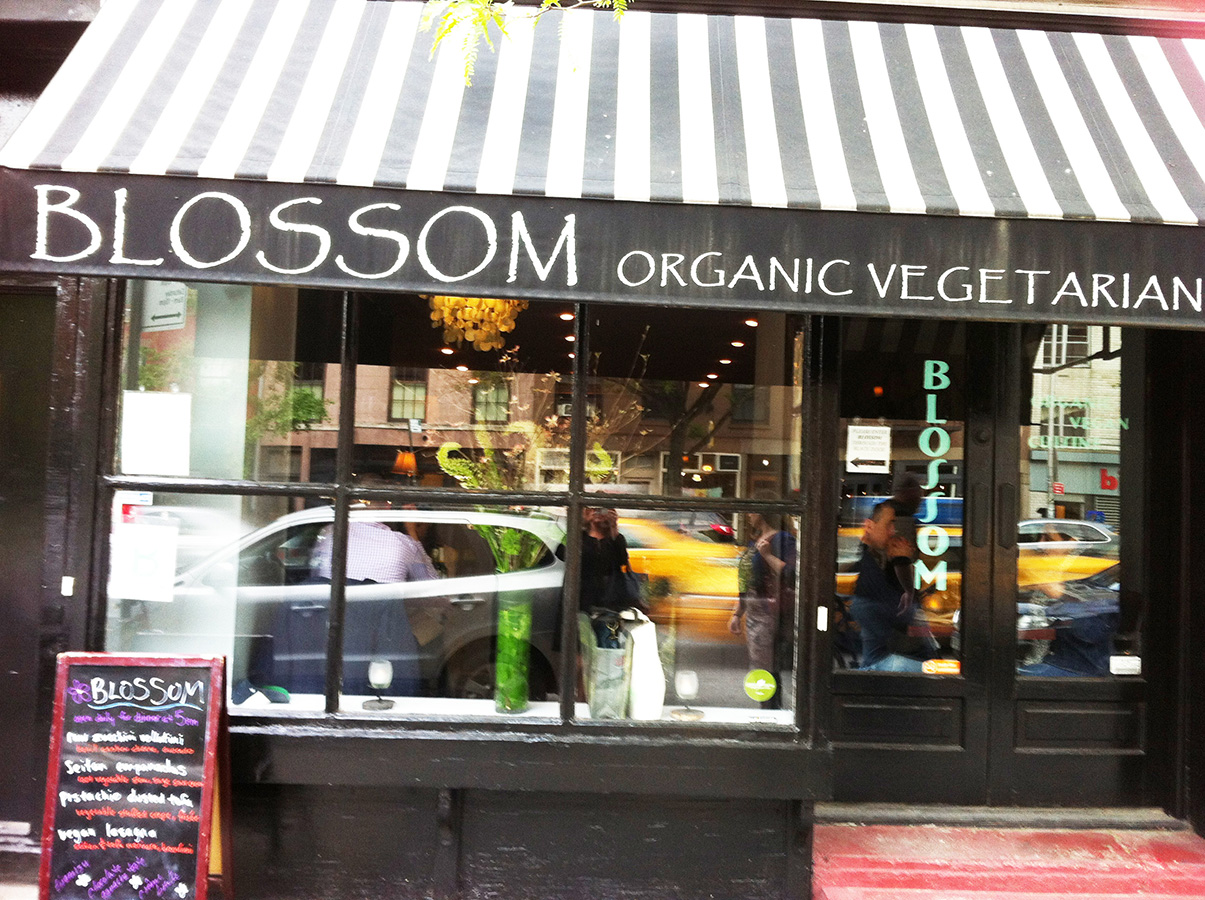 Vegan food is everywhere is New York. Clean and colourful, with delicious flavours and beautiful ingredients, it's food that makes you feel good. Blossom bills itself as Gourmet Organic Vegan Cuisine and won New York City's Best Vegetarian Restaurant as voted by the readers of Time Out Magazine in both 2008 and 2009. Based in Chelsea, Upper West Side, Upper East Side and West Village, it was established to bring vegan dining to a fresh, new and delicious level. They focus on being "animal caring", and their organic ingredients are sourced from local farms and small companies, creating food that doesn't contain cholesterol or transfats.
I went to the Chelsea Blossom which is a candlelit-velvet-curtains kind of place. There's a great selection of dishes on the menu, and gluten-free, nut-free and seed-free are marked. And they even have a list of organic and gluten-free wines and beers. Yay!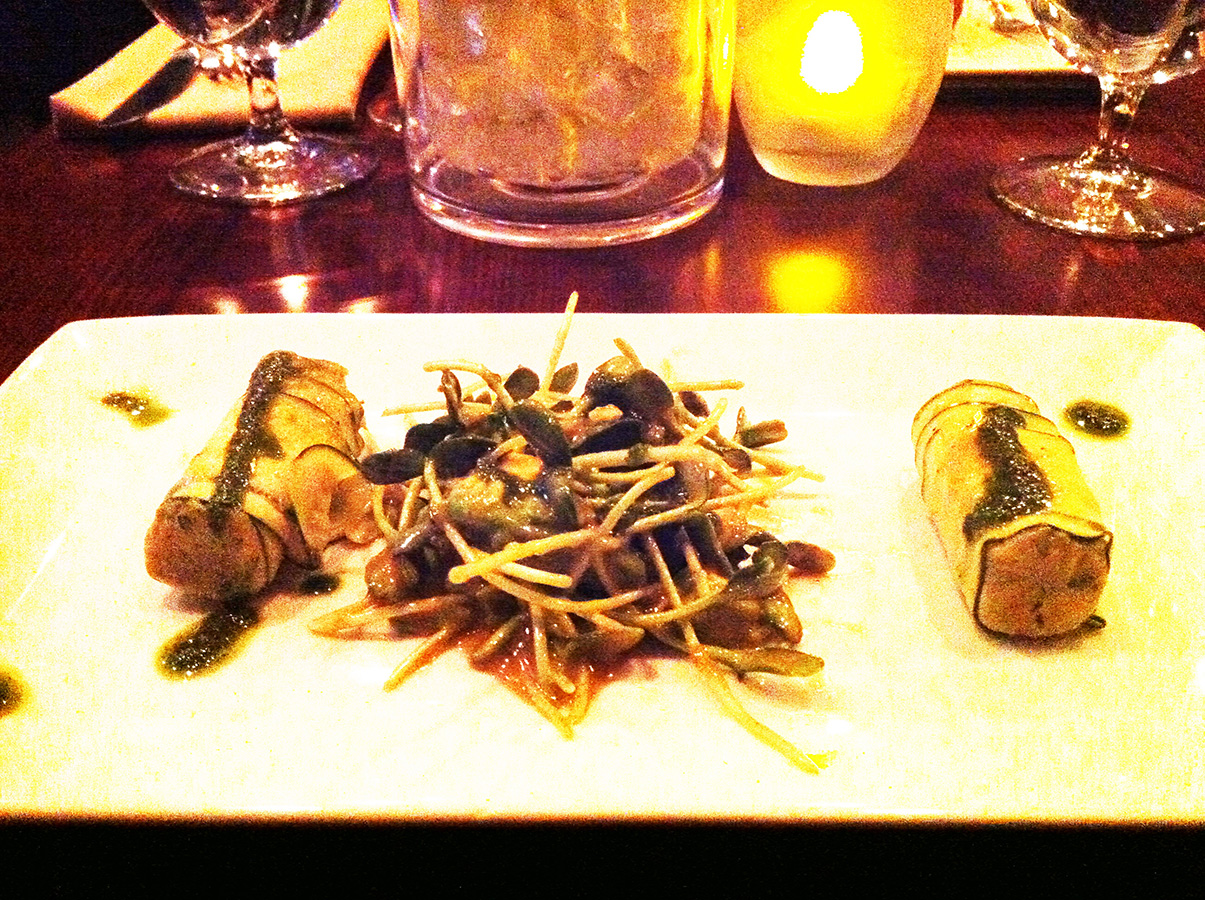 First up was the Raw Zucchini (Courgette) Rolatini and it was absolutely delicious. A basil cashew cheese filling, with chive oil, sesame & sunflower sprouts and avocado. This was a mixture of wonderful flavours (herby, seedy, sharp, very slightly sweet and very creamy) with full-on healthy food.
To follow – the Vegetable Mezze Plate. I dithered between this and the Spaghetti Squash Cake with Wild Mushroom Risotto (and sautéed spinach, saffron cream sauce and pine nut garnish) but chose this because I can never normally eat a mezze plate, as they're usually full of gluten and cheese. It starred sautéed red cabbage, escarole and cannellini beans, snow peas, sautéed kale, purple yam purée, spiced quinoa pilaff and tahini spirulina. The spiced quinoa and the purple yam purée were really good and the drizzles of tahini spirulina were a fantastic addition to the various vegetables and pulses. This is food where a lot of thought has gone into flavours and textures – which is what takes vegetarian or vegan food to the next level.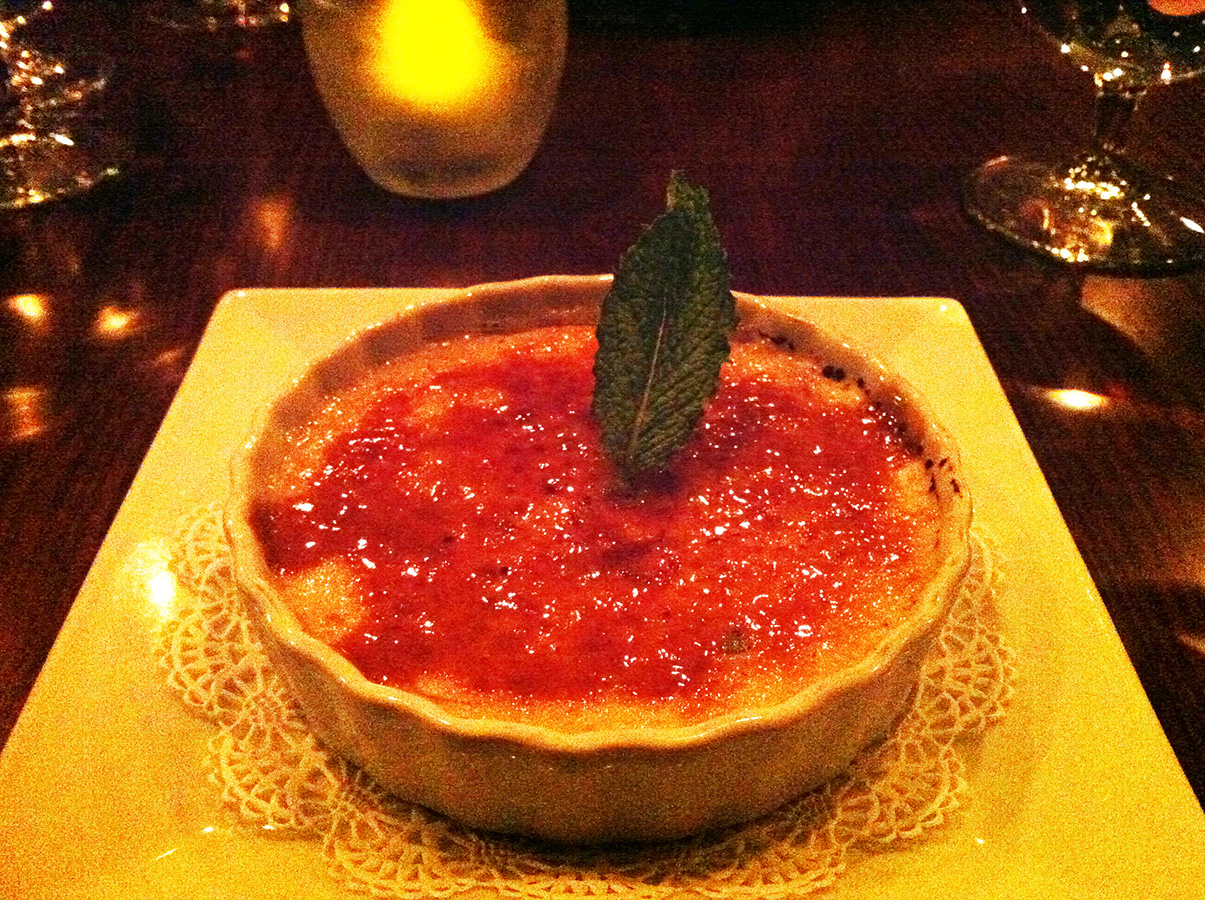 I finished with a Crème Brulée. Joy of joys. A dairy-free, creamy, caramelized pot of yumminess.
You can go to the Blossom Bakery and Cookery School, sign up for private vegan baking lessons, get your event catered by them and even buy a vegan wedding cake!
Blossom is at 187 Ninth Avenue, New York.