Tucked away in the corner of Chelsea Market, NY, is Mŏkbar (literally a combination of English and Korean to mean 'eat bar'). You can either order a take-away, to eat as you walk round the sights and sounds of Chelsea Market, or you can sit at the wooden bar, watching the chefs work in the open kitchen. The food at Mŏkbar is a blend of traditional Korean (soups, kimchi, and ho cakes) with Japanese ramen noodles.
It's a great concept – and the food is inexpensive and delicious. For lunch, you can choose from a selection of Ramen dishes – the Mŏkbar Classic, Kimchi, Vegan Miso, Spicy Tofu, Black Bean, Cold – and you can add extras, such as spicy paste, pickled daikon or rice cake. All of these are dairy-free and you can order any of them gluten-free, too, as all the broths are gluten-free, and they will use rice instead of the ramen noodles. Both the Vegan Miso and the Cold can be vegan.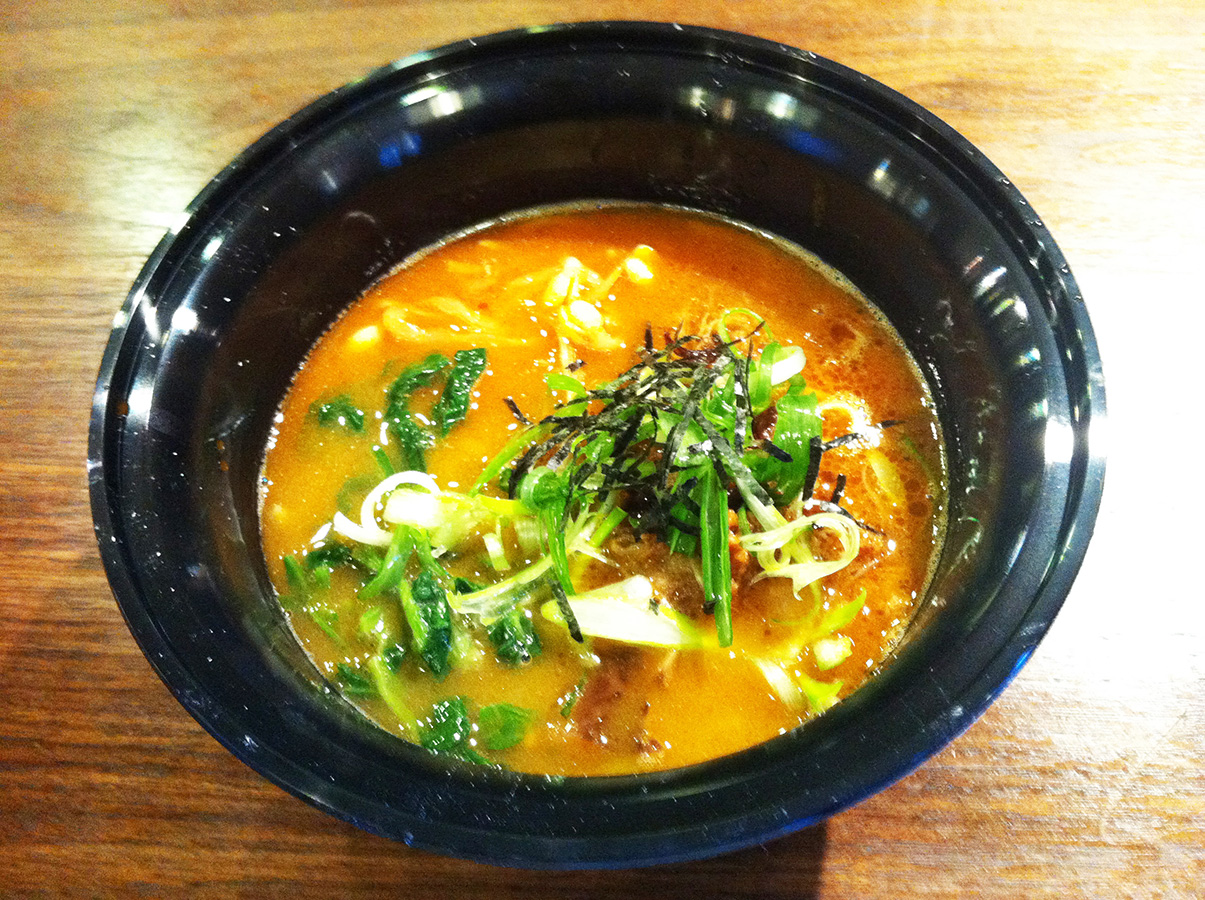 I had the Mŏkbar Classic. A combination of meltingly-tender braised pork, chunky, spicy Asian mushrooms, fresh spinach leaves and spring onions created deep, satisfying flavours. I took one spoonful and then another, and another, and before I knew it the bowl was empty. It was really good.
You'll find Mŏkbar inside Chelsea Market at 75 9th ave, New York, NY 10011.