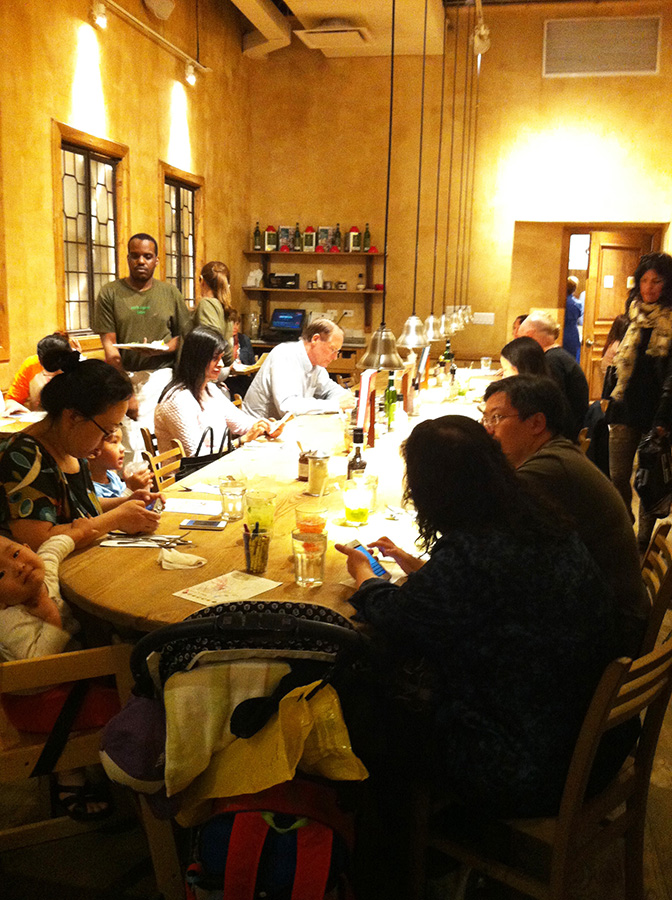 I went for a lovely lunch at Le Pain Quotidien when I was in New York. The bakery chain that focuses on serving classic, rustic loaves, started in 1990 in Brussels. It quickly grew to an international one, opening 200 locations throughout the world, including UK, US and Australia. There are bakeries, bakery classes, books and products (including foods, dinnerware and furniture).
The bakery grew from Alain Coumont's vision of sharing freshly-baked traditional bread. The sense of community is key for Le Pain Quotidien and they say it is "what nurtures, inspires and feeds the soul." The first bakery was build with a communal table with wood salvaged from the floors of retired Belgian trains. And the communal tables – made with reclaimed wood – have become their centerpiece.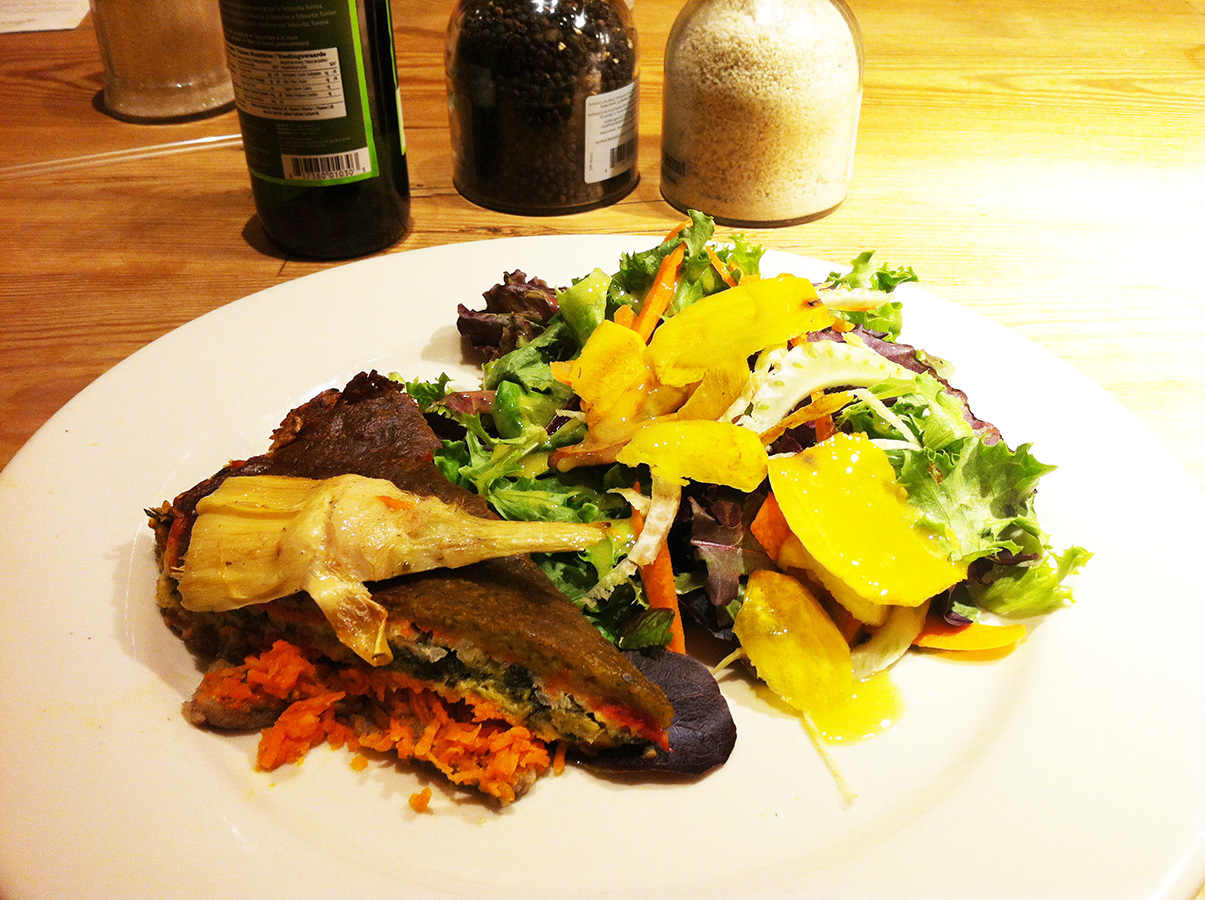 The menu is lovely, albeit very light on gluten-free options. There's a range of Hot Dishes, Tartines (Belgian open-faced sandwiches), Salads and Sharing & Small Plates. They say that they keep it simple by starting with fresh, wholesome ingredients and sourcing organic and locally where possible. Vegan dishes are highlighted, as are the dishes that have a gluten-free option or can be made with gluten-free ingredients. All of the tartines could be made with gluten-free bread and there was also a gluten-free/vegan Six-Vegetable Tart, with artichoke, vegetables and tofu on a gluten-free buckwheat crust, so I ordered that.
It was delicious. The crust was full of buckwheat-nutty flavours and the artichokes and all the different vegetables created different layers of flavours and textures. It came with a salad – and there was some seriously good olive oil for drizzling over. Really delicious. But also a very small portion!
It's great to go to a place that takes free-from diners seriously. But, in truth, a place is only as good as the people who work in it. One woman told me I could have the spelt bread, when I asked whether they had any gluten-free bread. I told her that spelt wasn't gluten-free but that was clearly news to her…