Last week I went to the first Gluten Free Gathering. The brainchild of Kim McGowan, Gluten Free Gathering is a brilliant idea. Kim's vision is for a regular get-together for like-minded GF people, revolving around meeting up to hang out together, eating delicious food in gluten-free-friendly restaurants and getting inspiration from each other, and from the invited speakers.
This first event was at GB PIzza Co in Exmouth Market and it was fantastic. There were over 25 of us and it was great to meet so many people with different experiences and stories.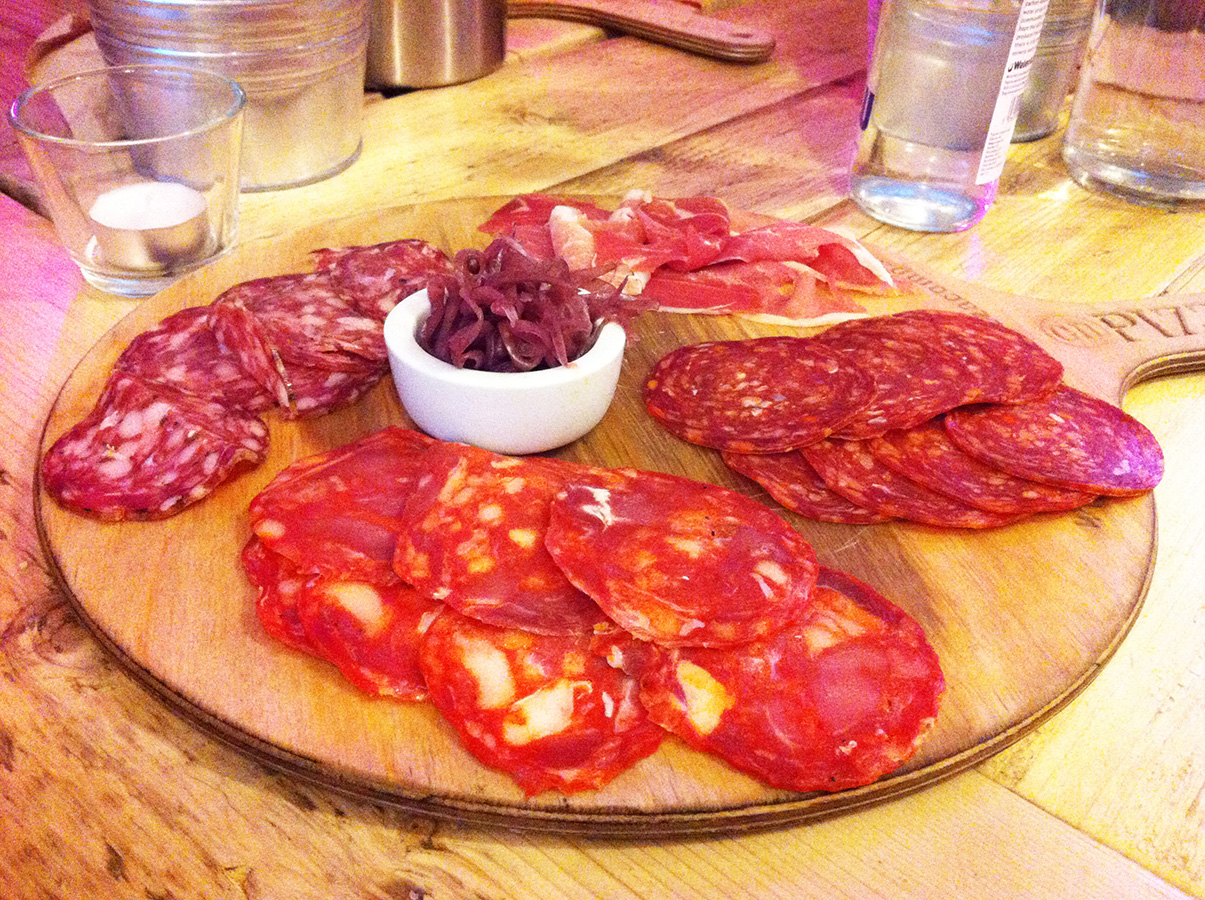 We listened to a couple of speakers. Cannon & Cannon brought a great selection of artisan charcuterie, including a completely delicious sage and thyme one, an air-dried ham from Wiltshire, a pepperoni (which had dairy in it so I didn't try it) and a dairy-free chorizo. Often chorizo contains a little dairy, so it was lovely to be able to have some.
Gluten Free Baking & Living brought some bread. The French baguette that he brought was dairy-free as well as gluten-free and it was delicious. It had wonderful savoury notes from the sorghum and teff flours that he used. The slightly sour flavour went really well with the chorizo. So I ate lots!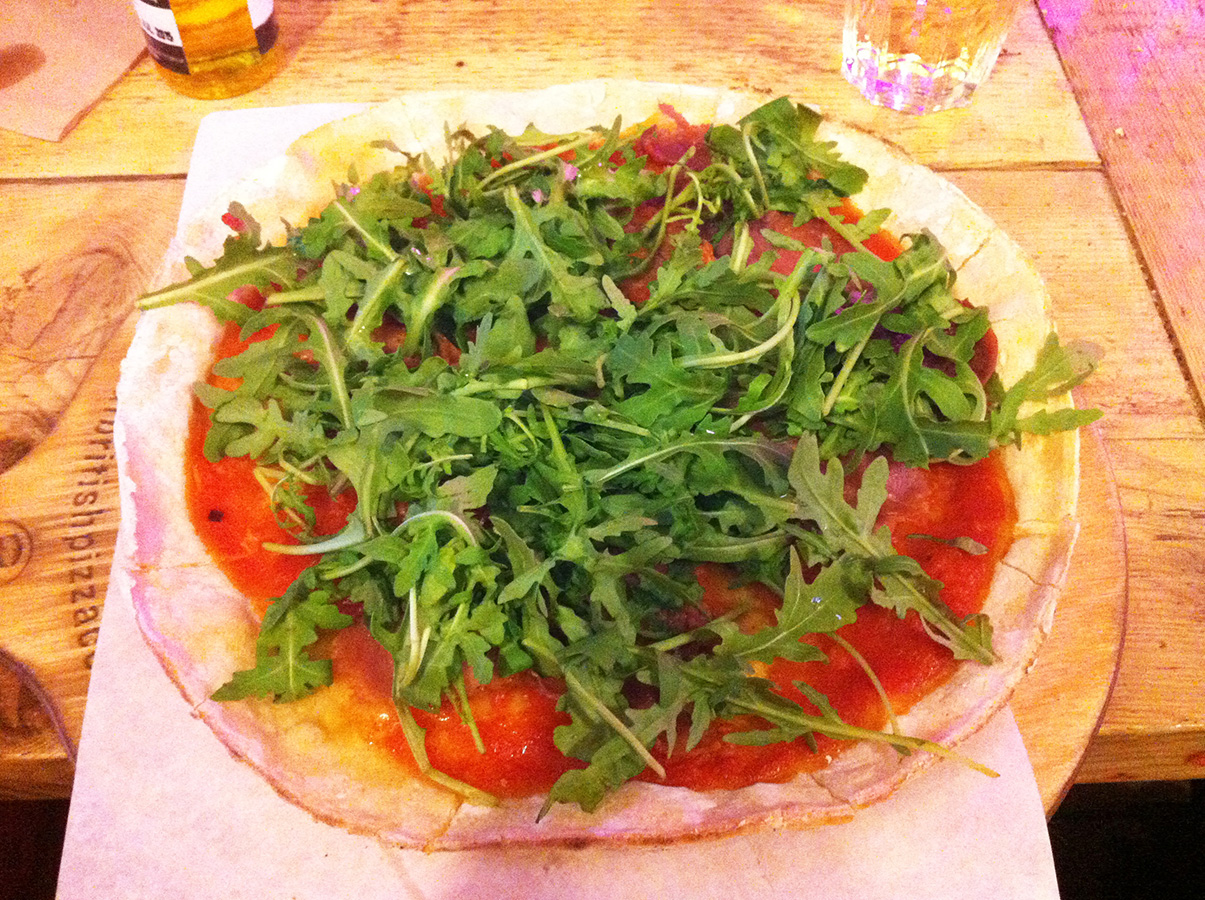 Then came the pizzas – and they were really good. Annie from Annie's Supper Club had made the bases and they were lovely and light. They folded over brilliantly so you could eat the pizzas with your hands, instead of having to saw up a hard, dry pizza base with a knife and fork like you used to. I had the Air-dried Ham & Rocket one, without the cheese. And I munched away, safe in the knowledge that not only would the pizza be completely and utterly gluten-free – free from contamination – but also completely dairy-free, too because Kim had made sure that GB Pizza Co would be able to do this.
We finished with a tiramisu. Annie very, very kindly made me a dairy-free and coffee-from one, as she had the time before when I'd been to her Supper Club. It was lovely. Many, many thanks, Annie!
GF Gathering will be hosting events regularly. Do go. They're great value. We got a glass of wine, all the food I've mentioned, a goody bag at the end (including my new favourite snack, the Rude Health The Beetroot snack bar), and access to the gluten-free book library (where you can borrow either of my books!). And they're great fun.