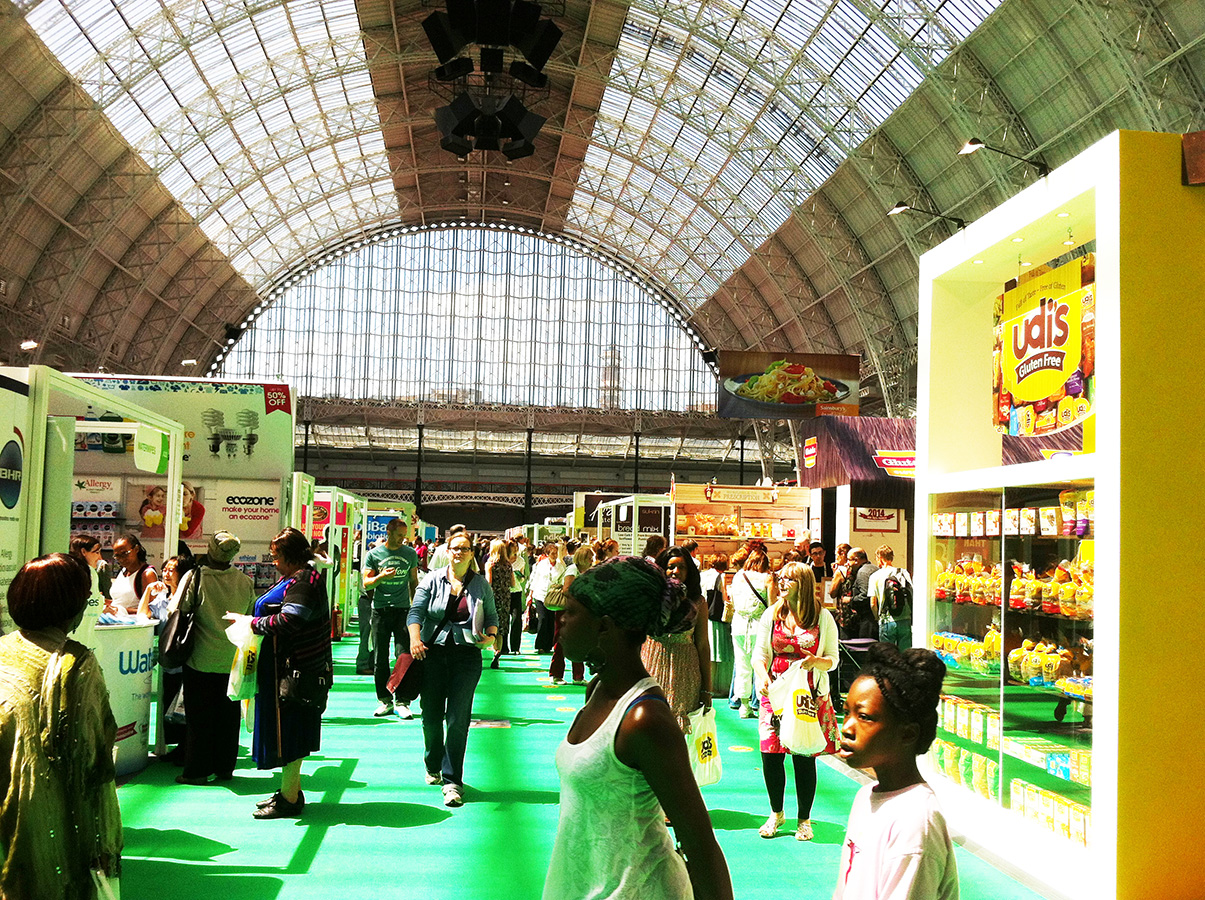 Last Friday, I went to The Allergy & Free From Show in Olympia, London, and it was brilliant. Definitely the best it's ever been. Also on was the V-Delicious Show. The shows were PACKED with stalls – and there were so many exciting, vibrant food producers showing their products. A couple of years' ago, my overriding memory of the show was one of chocolate brownies wherever you went. But this year, there was a fantastic variety of foods and producers. Whether it was vegan kale chips, gluten-free pizza, dairy-free ice cream or sugar-free chocolate – it was all there, and more.
For most of the show, we went round tasting freebies. It's a tough job, but someone has to do it! Here were my favourites –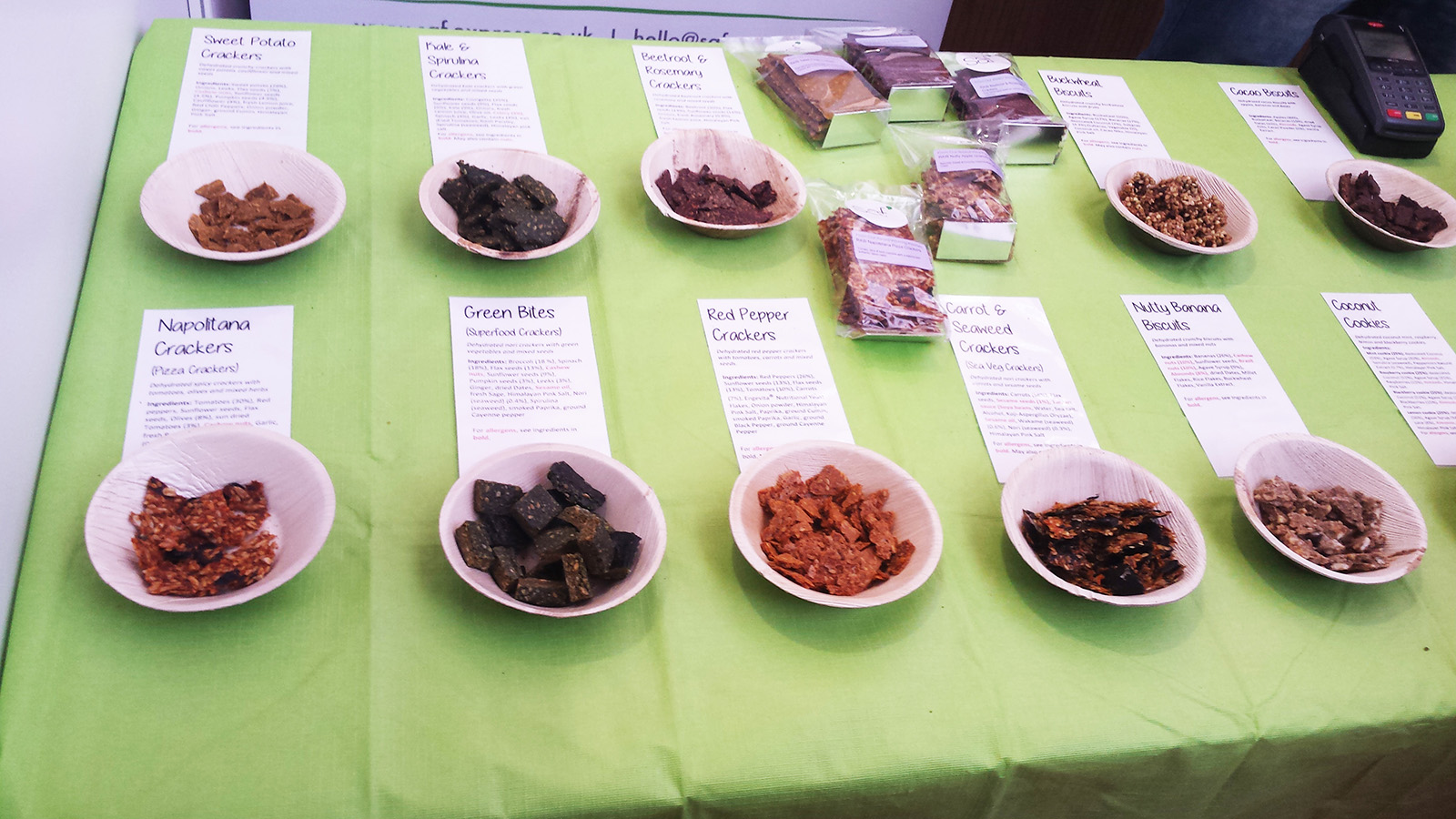 Saf Crackers. These are awesome. All of them – and especially the Kale & Spirulina Crackers.
The Rawlicious Crackers were lovely, too. Especially the fiery Tomato Pizza Crackers.
Ugg Foods Muffins, especially the Coconut Chia ones. These are all paleo, so they're completely grain-free. And, as well as having the usual coconut flour (full of nutrients), they're also packed with chia, too. These are seriously healthy indulgences!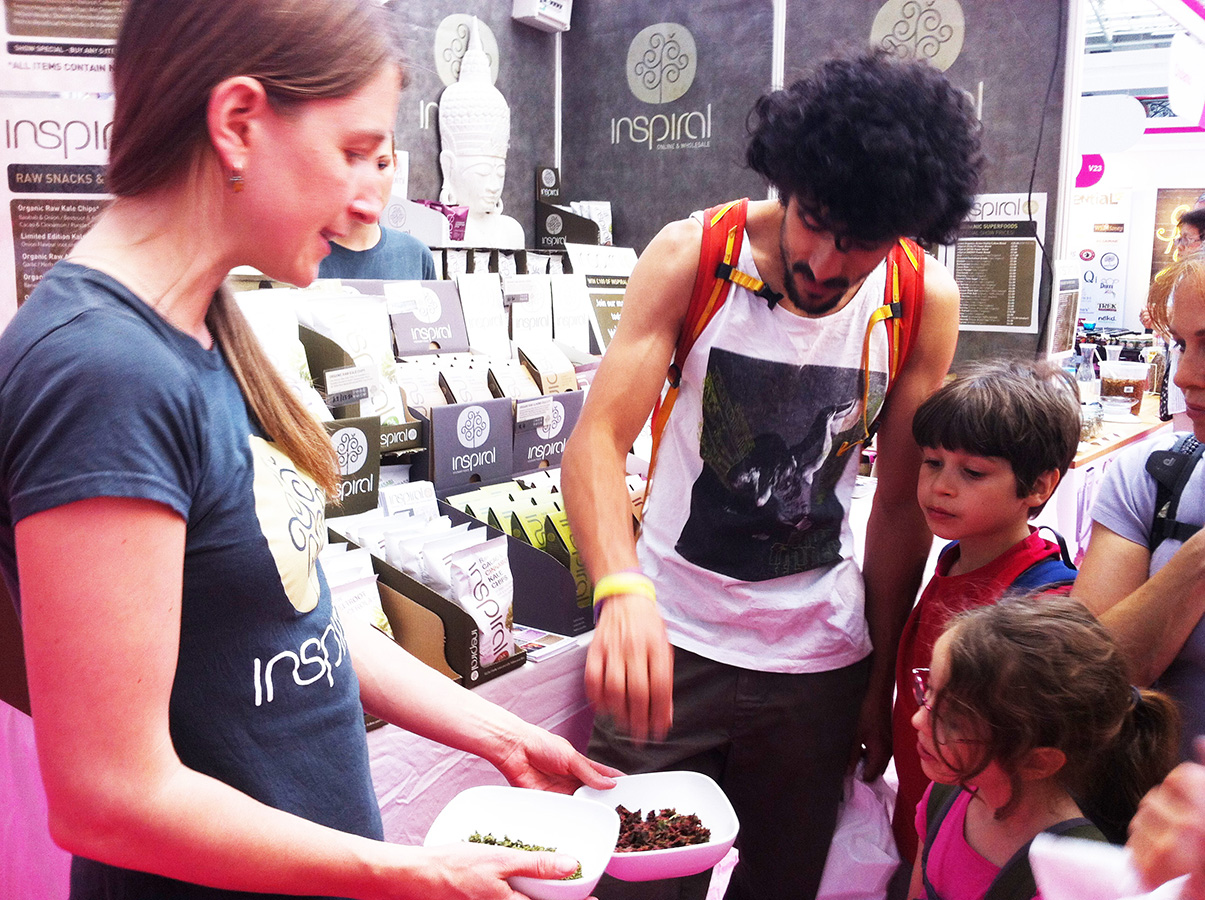 And I love Inspiral products. They're the original gurus in the raw food area and they have a lovely cafe/bar/event space in Camden. Their kale chips are really, really good.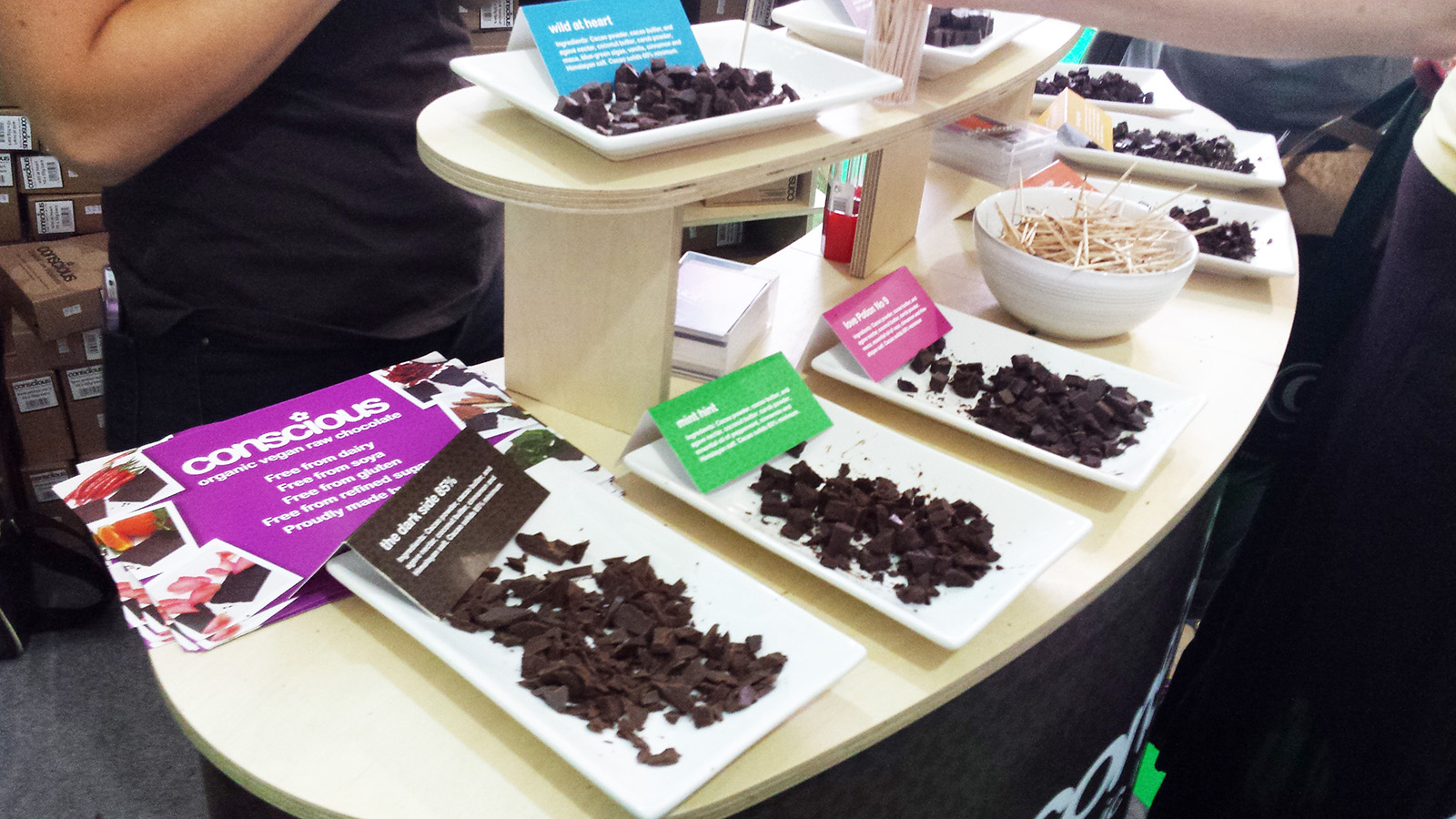 And there was a huge variety of chocolate on offer at the show. Dairy-free, vegan, sugar-free – all types. My favourite, hands down, was the Conscious chocolate – the Love Potion no.9. Unbelievable aromas and flavours from the raw cacao powder, essential oil of rose, cinnamon and Himalayan salt – and all sweetened without refined sugar, but with maca and agave nectar.
On my way out, I stopped at the Udi's stall. Just to see what they were like (but not because they're normally my sort of thing), I tried their gluten-free and dairy-free Oreo-style biscuits, and they were great! Now I just need an excuse to make a birthday cake in the shape of a train – complete with these biscuits for the wheels – and I'll be sorted! (Very unlikely to happen with a 5-yr old daughter, though…)