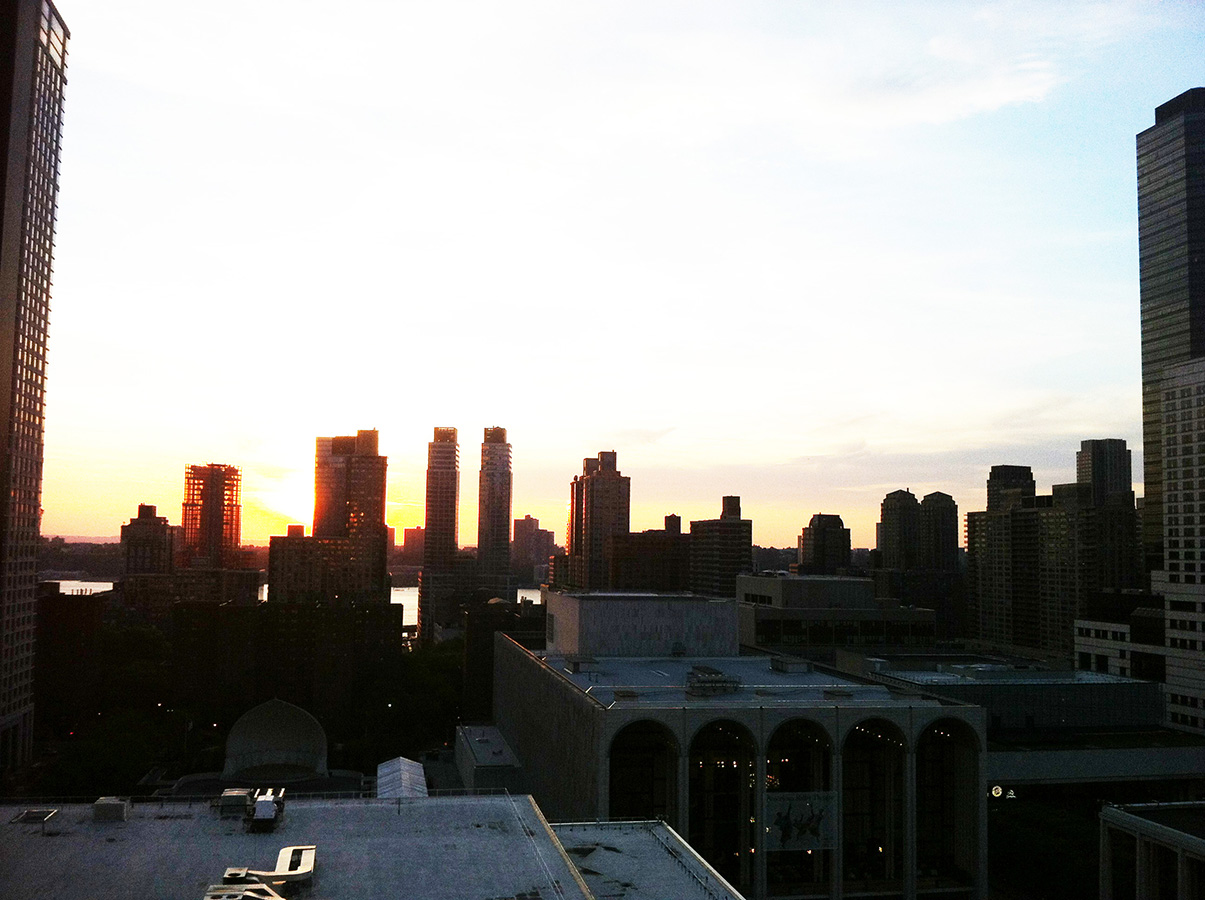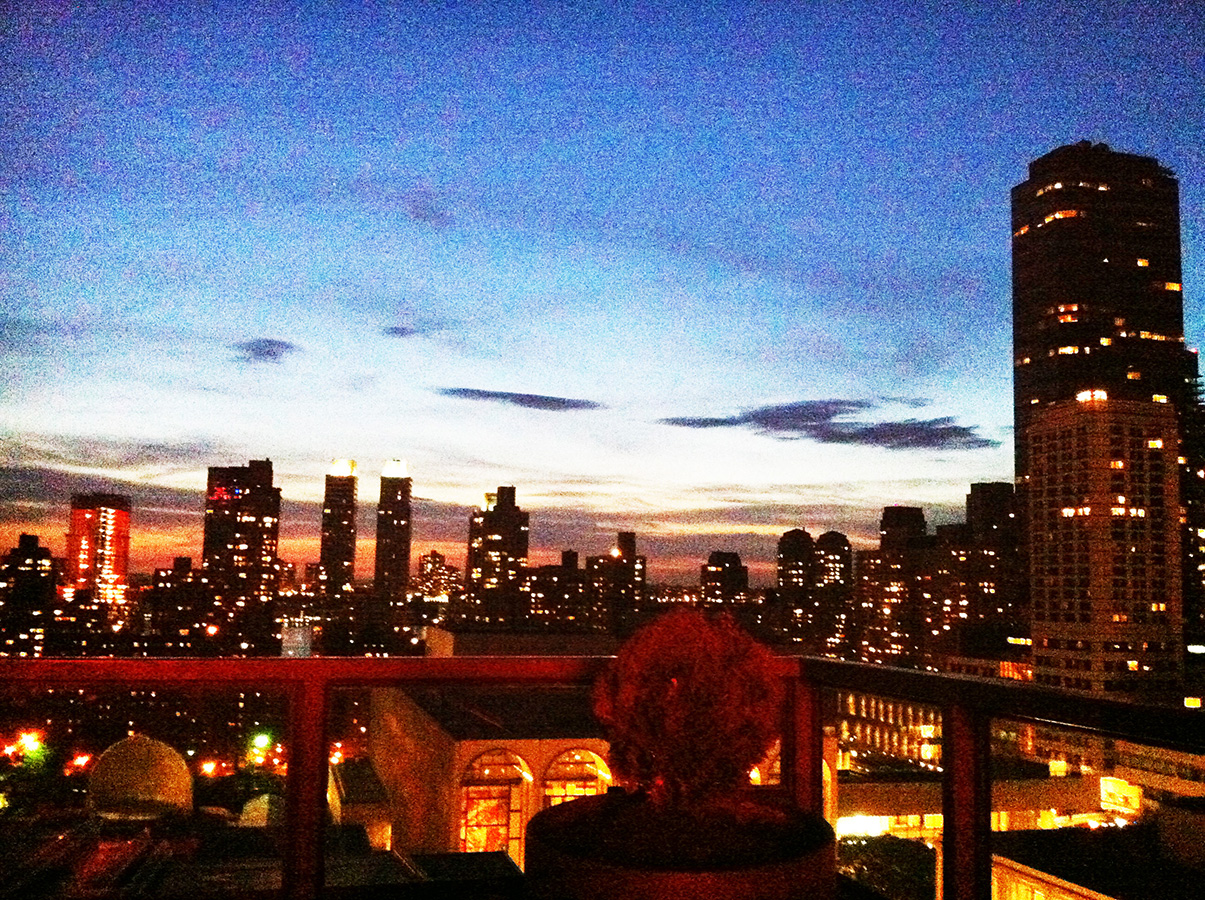 Recently, I went to New York. I stayed at The Empire Hotel, which is one of the oldest hotels in Manhattan. The staff are lovely and the whole place feels great. Walk into the reception/bar, and you'll find a slick modern space with soft lighting and lounge music that becomes a hip hang-out at the weekends (going on until very late). There's a roof terrace bar (with a DJ) on the 12th floor that is opened up to the public – and becomes packed on the weekends. And the floor above is a guests-only sun deck with a bar and a plunge pool. The views of the city are utterly mesmerising…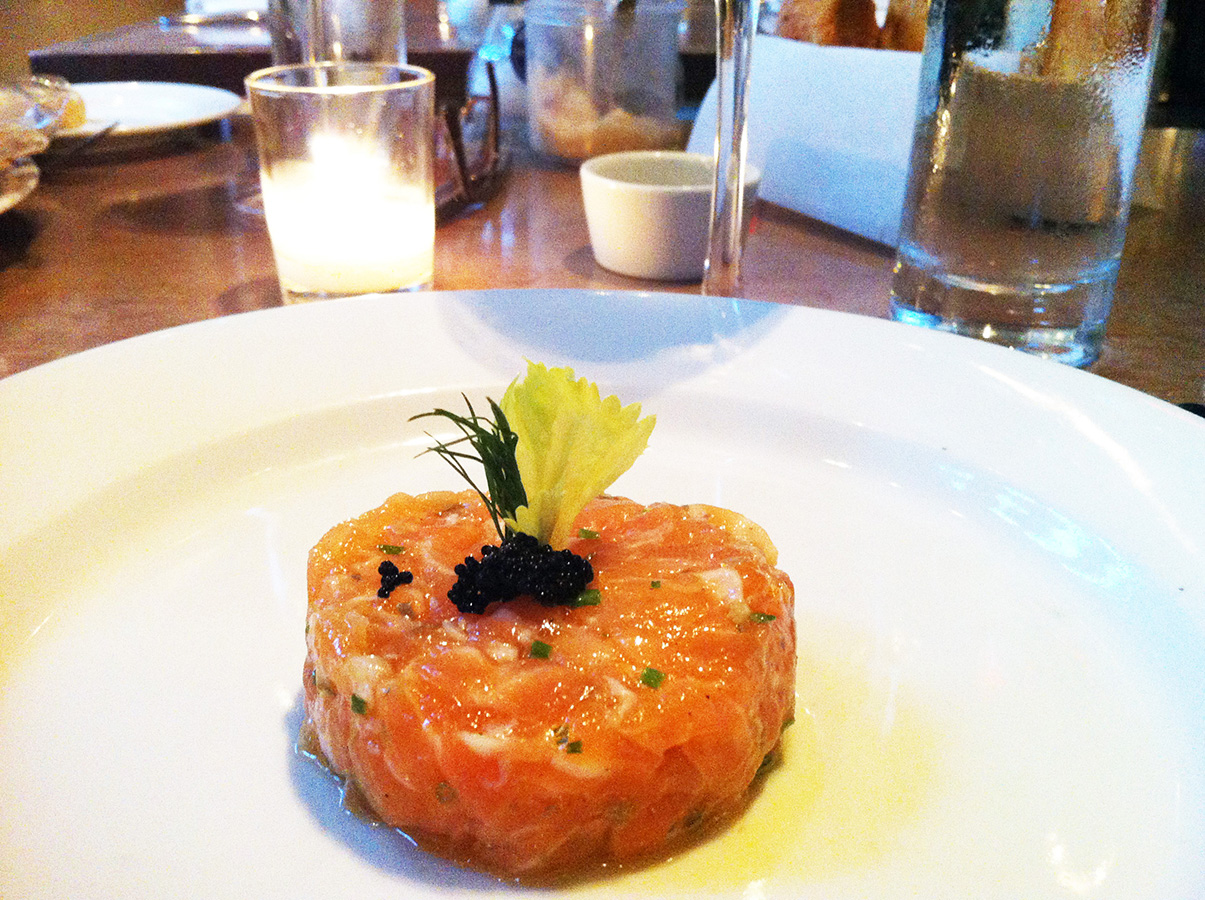 There is, of course, room service. There are no specific gluten-free or dairy-free options, though – unless you bring your own bread in for them to toast. But the hotel is so central, only steps from a myriad of restaurants, and from an amazing Wholefoods, so it wasn't a problem.
I went one evening to the restaurant below, Ed's Chowder House. The interior is a disparate combination of sleek glass, mirrors and white leather seats, but with photographs of fishing scenes. The menu, too, seemed to be trying to mix urban sleek with rustic seashore. You can order a Shaved Vegetable Salad with Citrus Verjus Vinaigrette or a Scallop Ravioli, for example. All very smart. But then there's also bone fide seaside Smoked Chatham Cod Cakes, Lobster Roll with House Slaw or the eponymous New England Style Clam Chowder.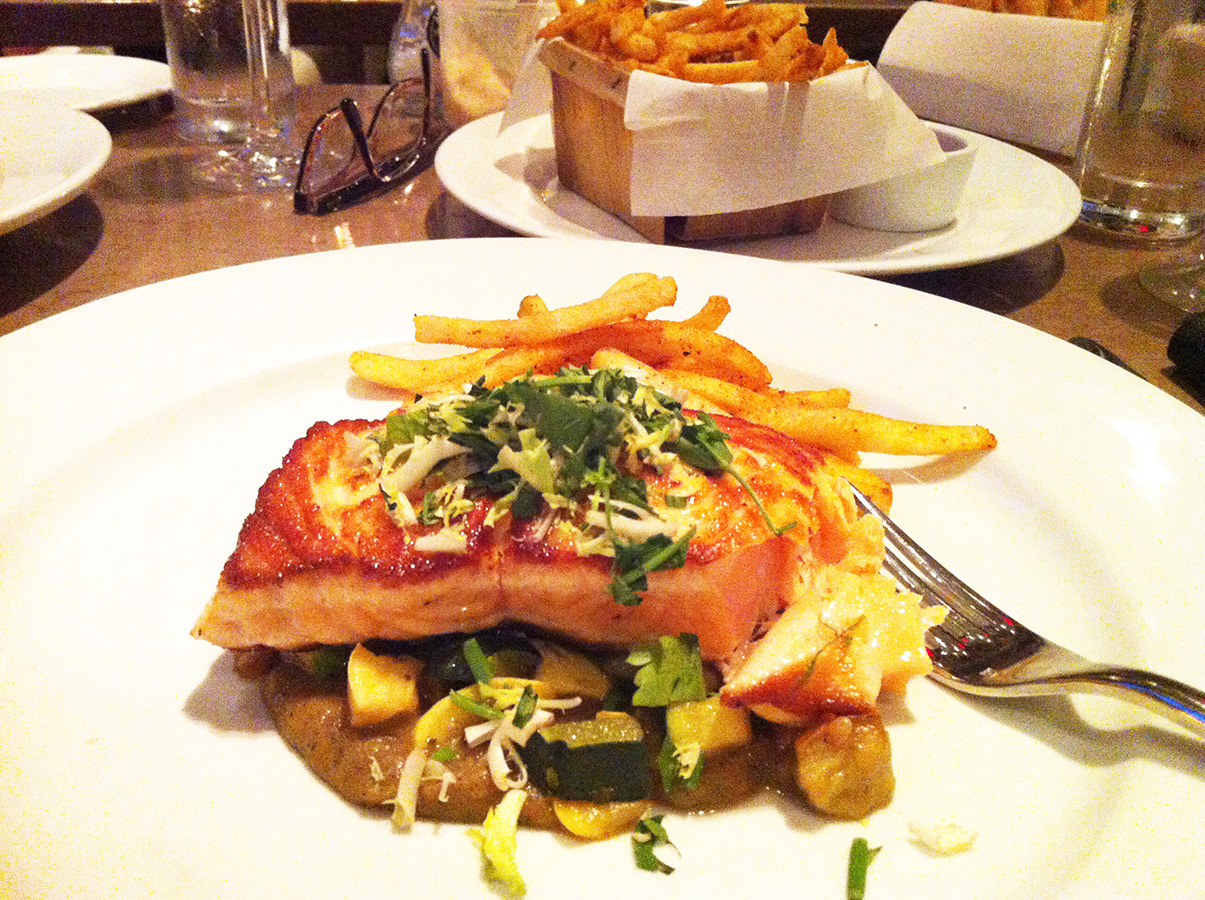 But never mind. The one thing you can usually be sure about, in a modern fish restaurant, is that they can give you a gluten-free and dairy-free meal. It's called fish and chips*.
* as long as they can do you uncontaminated grilled fish and they don't add flour to the chips.
We had the Dinner Prix Fixe Menu. I loved the Salmon Tartare with Cucumber & Horseradish Crème. Soft, melting flavours with the fresh, light tartare and creaminess without dairy. But the Skuna Bay Salmon with Grilled Eggplant (Aubergine), Squash & Salmon Roe wasn't nearly as good as it sounds. I had chips on the side and they weren't great. And the flavours of the aubergine, roe and squash were nice, but didn't blow me away or make the dish special. The salmon was well cooked but just that.
We went to the rooftop bar for a drink afterwards, and sipped our drink, looking out at the view. That was really, really good!
The Empire Hotel is at 44 West 63rd Street, New York, NY 10023