"If there is magic on this planet, it is contained in water." Loren Eiseley.
We're just back from staying with friends in Thollon in France. Set up high in the mountains that rise steeply from Lake Geneva, we looked out onto a vista of water every day, and watery things seemed to become the focus of our days as the week went by. We took the kids to the beach where they splashed about in the warm, calm lake (and we trailed after them). We went to visit a castle built on the lake, Château de Chillon. Surrounded by water, the castle was built mainly for strategic reasons as it gave the House of Savoy control over the passageways to the Alps and between Northern and Southern Europe. The site has been occupied since the Bronze Age but this beautiful castle apparently dates back to either the 11th or the 12th century.
Chillon came to fame when Byron, in 1816, wrote his famous poem, The Prisoner of Chillon, having visited the castle (and inscribed his name on a wall in the room where prisoners were held). The castle is stunning – an ancient building that creates a dramatic silhouette against the water and the mountains in the background. It's easy to see why it's Switzerland's most visited historic monument!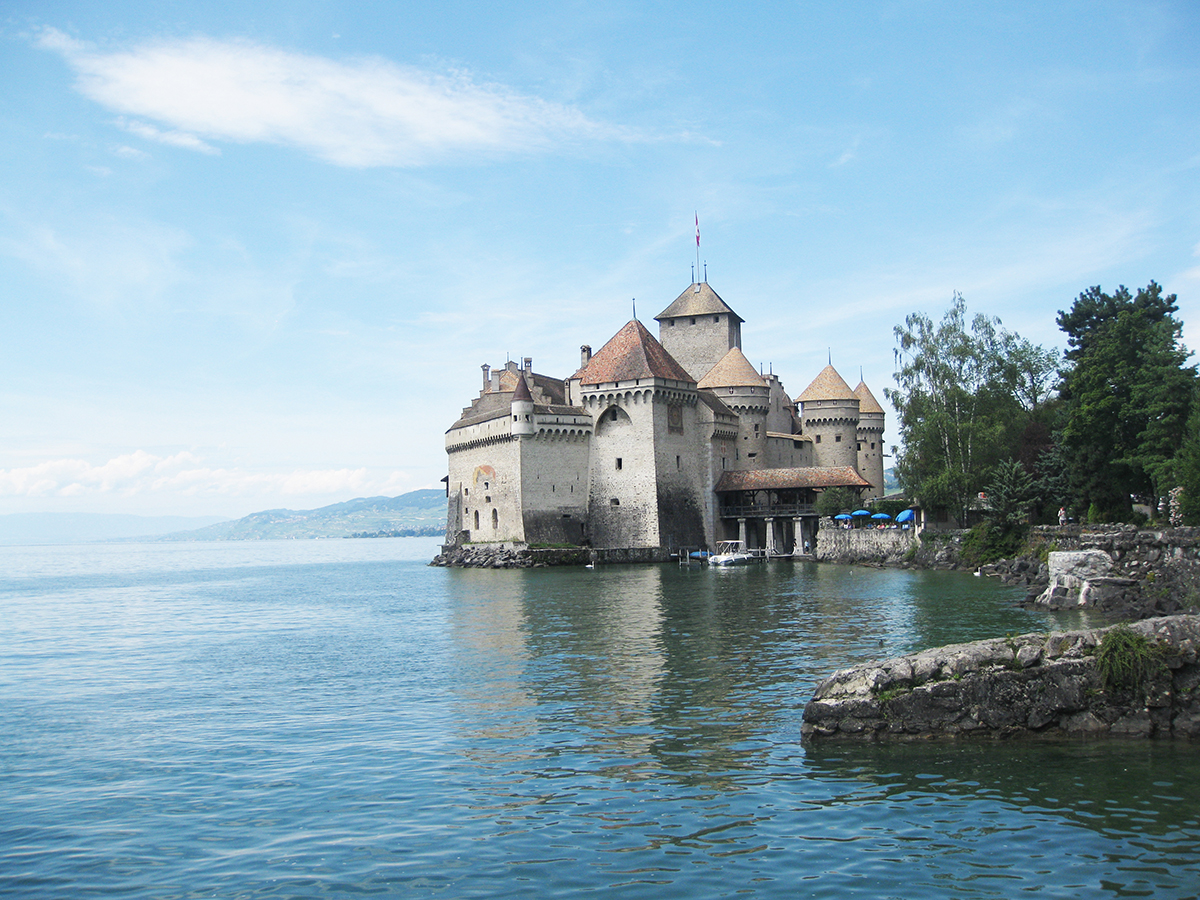 We also made a trip to the town of Evian-les-Bains. This town is gorgeous. Like many spa towns, it has hosted royals and celebrities over the last two centuries. Back in 1807 a scientist analyzed the Evian springs and discovered amazing curative qualities. The waters began to be used for medicinal purposes and then, in 1823, the first Evian mineral water company was formed. One new ownership later, and the mineral water began to be sold in 1859. To this day, the water is still sourced from the main spring, the Cachat spring, as well as other nearby springs. We went to the Cachat spring fountain, where you can collect water – so Zoe's Hello Kitty bottle got the treatment….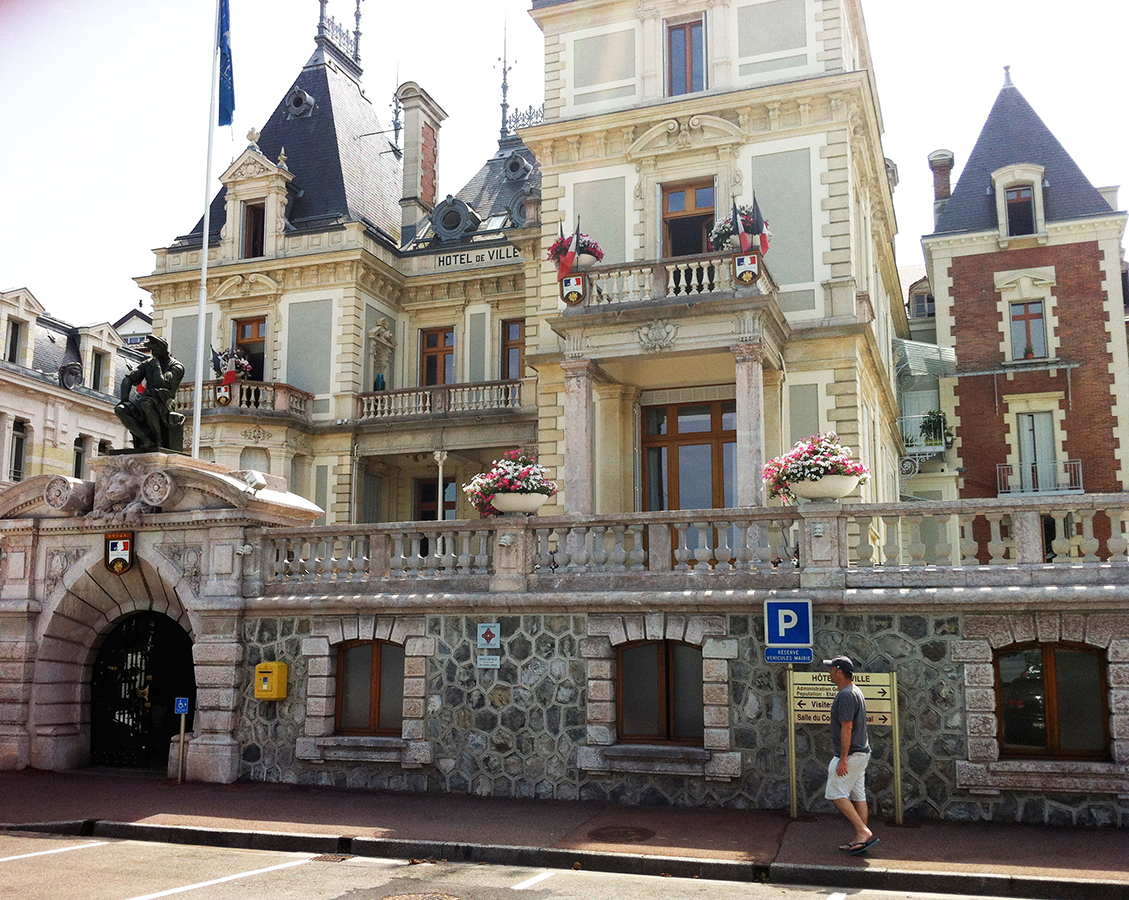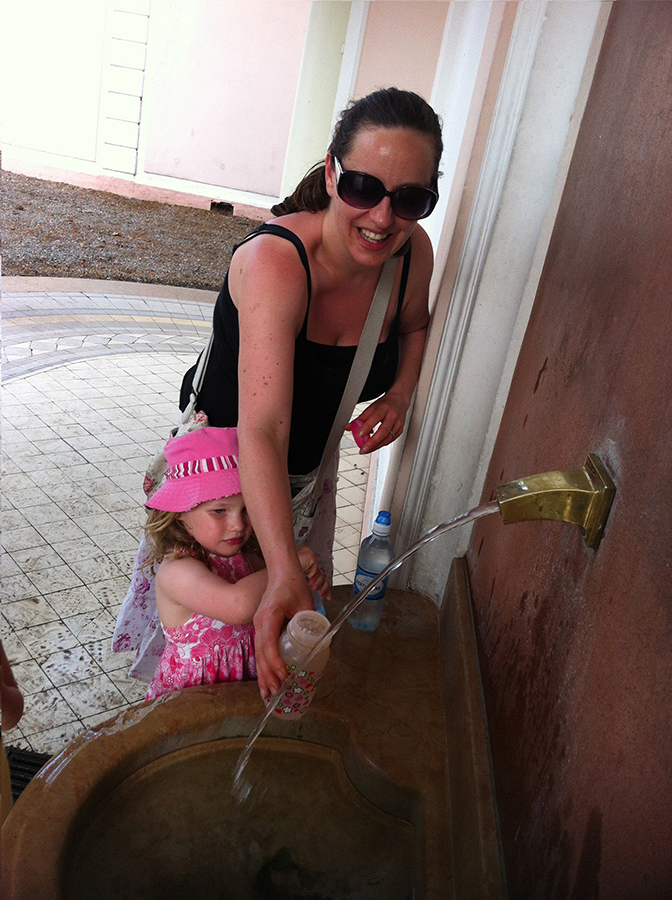 My friend, Liz and I managed to duck out of picnic-making, suncream-smearing and ferrying around duties one day and we escaped to the ValVital Spa in Thonon-les-Bains. It's a serious hydrotherapy treatment centre, where they treat people with many ailments, including arthritis, rheumatism, osteoporosis, digestive problems, diabetes, as well as all things related to stress. The minerals within the waters also help detoxing, and Liz and I whiled away the hours standing under various jets of the local mineral water that pummel and massage you, then heating and cooling ourselves in the sauna/steam room and then plunge pool, and even lying in water, listening to music in the Musical Grotto. Bliss!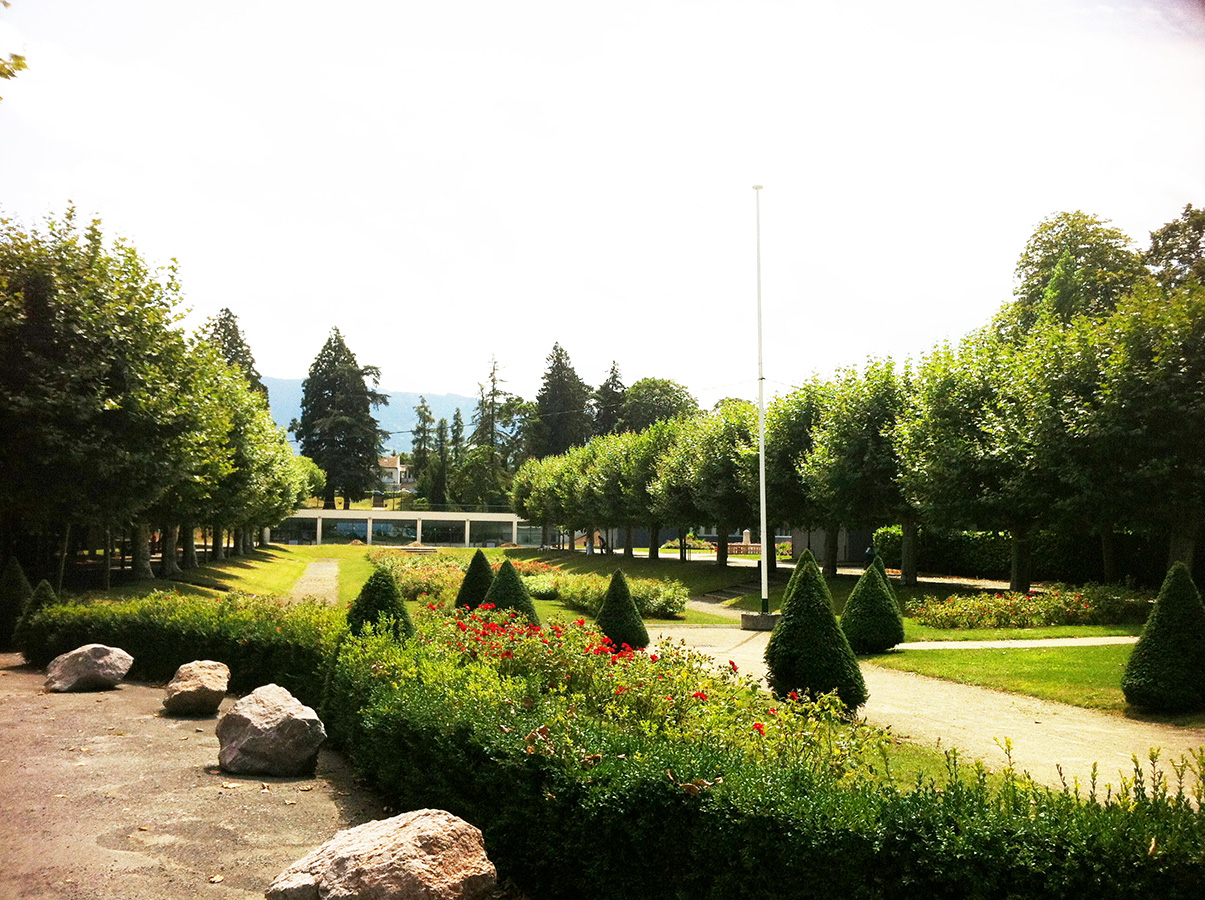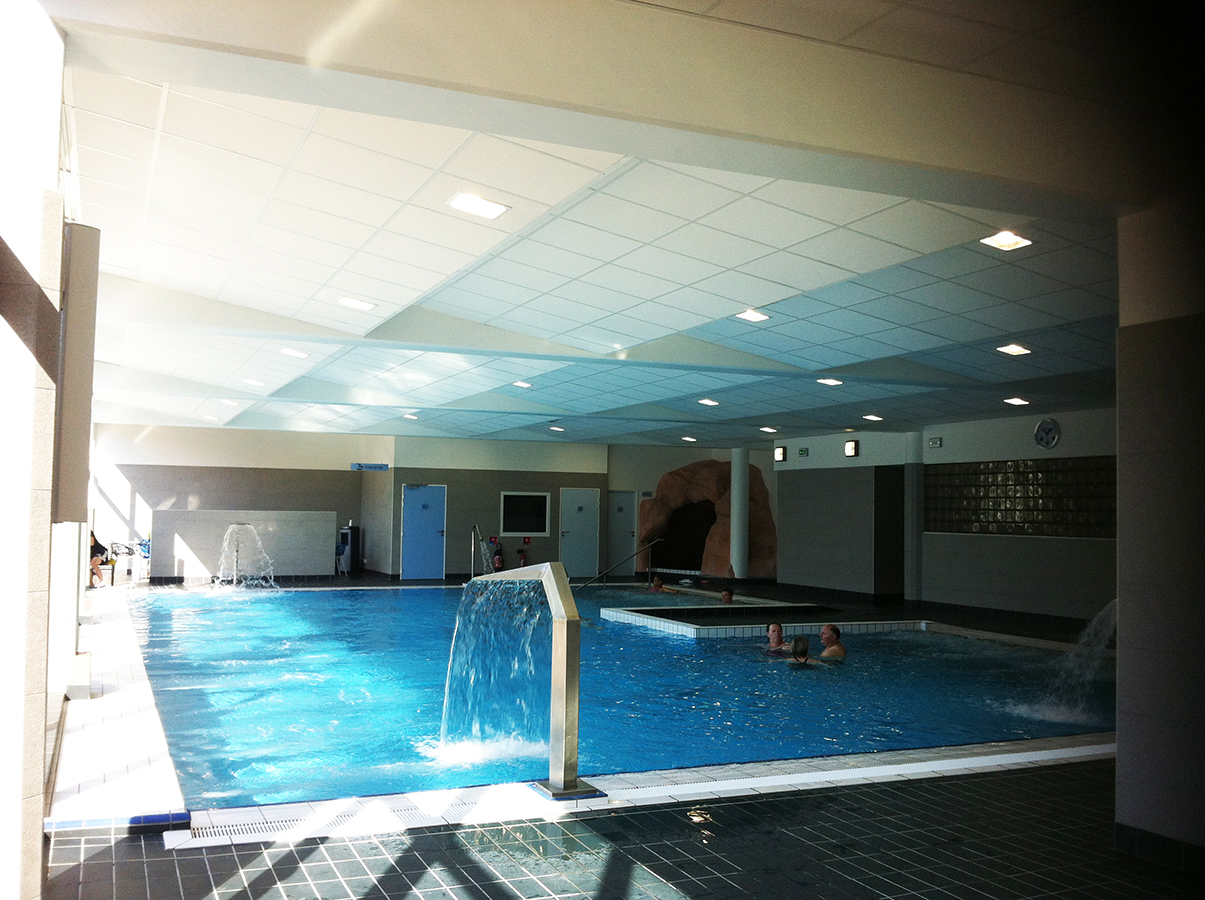 I've returned with a sense of how calming, liberating and nurturing water can be. In the chaos of hectic family life, I generally take a quick shower in the morning before I head off to work and don't have time to lie in the bath, reflecting, recharging and re-energizing any longer. I have a new plan, now, to try and include more water time in my life, though. And one of the things I'm planning to do is to have regular hydrotherapy baths. You can do these yourself, at home, and they're super cheap, yet effective. If you lie in a hot bath (not too hot, but hotter than warm) for 15 minutes, then blast under a cold shower for a couple of minutes, this can have an overall relaxing and energizing effect. And it can also boost circulation, tone your skin and help detoxify.
The other thing you can do very simply is to create a Seaweed Soak. If you buy a seaweed mixture, add it to a warm bath, and soak in it for 15–20 minutes, it will detoxify, whilst adding vitamins and minerals into your body through your skin. You can add seaweed masks into the mix, either for your face or your whole body. Alternatively you could use Dead Sea salts, instead. Either way, relax, listen to calming music, sip on a cup of herbal tea and enjoy. And make sure you ban the rest of the family from your oasis!