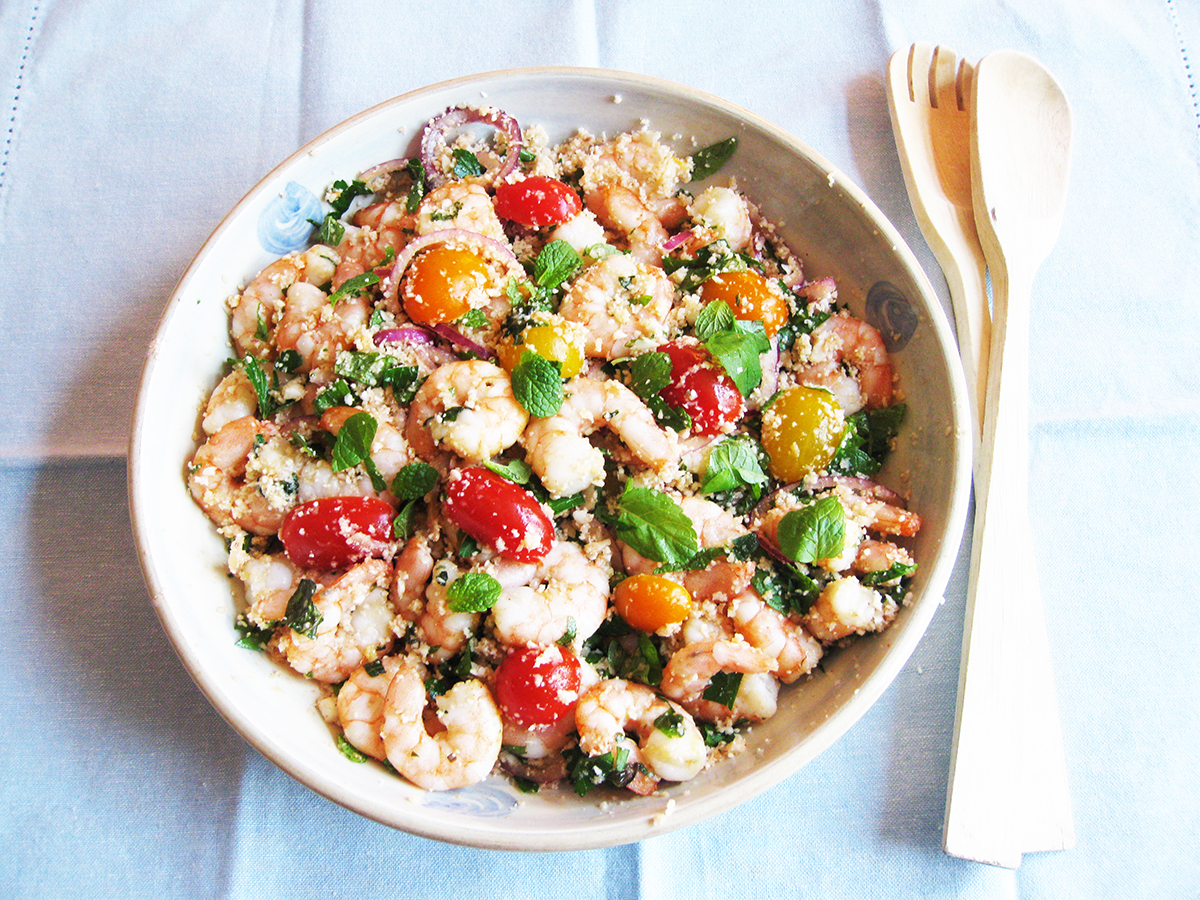 If, like me, you're keen to clean up your diet a bit, following on from a cake-filled Christmas holiday (!), you might like The S Factor Diet, by Lowri Turner. You probably know Lowri from TV but she's also a nutritionist who writes for, among others Grazia, Now Diet and Mother & Baby. According to Lowri, this is "a diet that can put a smile on your face!". Apparently certain hormones, such as serotonin, dopamine, leptin and adrenals, can increase your appetite, send cravings sky-high, make you feel depressed and demotivated, and cause your body's natural fat-burning process to dwindle. You can rebalance those hormones in your body easily with certain foods like chicken, avocados, bananas, fish, nuts and seeds, and dark green and brightly coloured veggies. And Lowri's book shows you how to work out which hormones are out of kilter, and which foods you need to eat to rebalance them – and gives you lovely recipes, too.
I tried this recipe yesterday for lunch. And, although Zoë insisted on a version without chopped herbs ("yuk, green bits"), it was really good. I have been wanting to try cauliflower 'couscous' for a while and it was great. Super-easy to make (you just whizz cauliflower florets in a food processor) and, with the lemon juice, sweet paprika and herbs, it had a lovely taste. And the prawns were gorgeous – really tender, with loads of garlic.
Prawns are a good source of lean protein, which is great for all your S Factor hormones, especially dopamine. And, by swapping normal wheat couscous for cauliflower 'couscous' you immediately reduce the starch and calorie content, which helps rebalance all of these hormones – and, of course, it's gluten-free!
* gluten-free, wheat-free, dairy-free, yeast-free, soya-free, egg-free, nut-free, seed-free

Gluten-Free & Dairy-Free Tiger Prawns with Cauliflower Couscous
Ingredients
400g/14oz raw tiger prawns, peeled and deveined
fine sea salt and freshly ground black pepper
lemon wedges, to serve (optional)
For the marinade:
5 garlic cloves, crushed
2 tbsp chopped tarragon leaves
1 tbsp chopped dill
1 tbsp extra virgin olive oil
For the couscous:
1 head of cauliflower, broken into florets
1 handful of finely chopped mint leaves
1 handful of finely chopped parsley leaves, plus extra to serve
½ red onion, finely sliced
juice of ½ lemon
1 large handful of cherry tomatoes, quartered
1 tsp sweet paprika
Method
If using wooden skewers, soak them in cold water for at least 30 minutes before grilling. To make the marinade, put all of the ingredients in a non-metallic bowl, season with salt and pepper and mix well. Add the prawns to the marinade and toss well, making sure the prawns are covered in the marinade. Cover and chill in the fridge for 3 hours.
Meanwhile, make the "couscous". Put the cauliflower in a food processor and pulse until it resembles couscous grains. Transfer to a bowl, stir in all of the remaining ingredients and season with salt and pepper. Leave to one side.
Use a slotted spoon to remove the prawns from the marinade, reserving the marinade. Thread about 6 prawns onto each of 4 skewers. Heat a griddle pan over a medium-high heat and cook the prawns, brushing with the reserved marinade, for about 2–3 minutes on each side until they are pink and cooked through. Remove the skewers and divide the prawns and "couscous" into 4 equal portions. Sprinkle with parsley and serve with lemon wedges for squeezing over, if you like.
Nutritional analysis per serving: Calories 148kcal Protein 21.3g Carbohydrates 4.3g Fat 5.6g