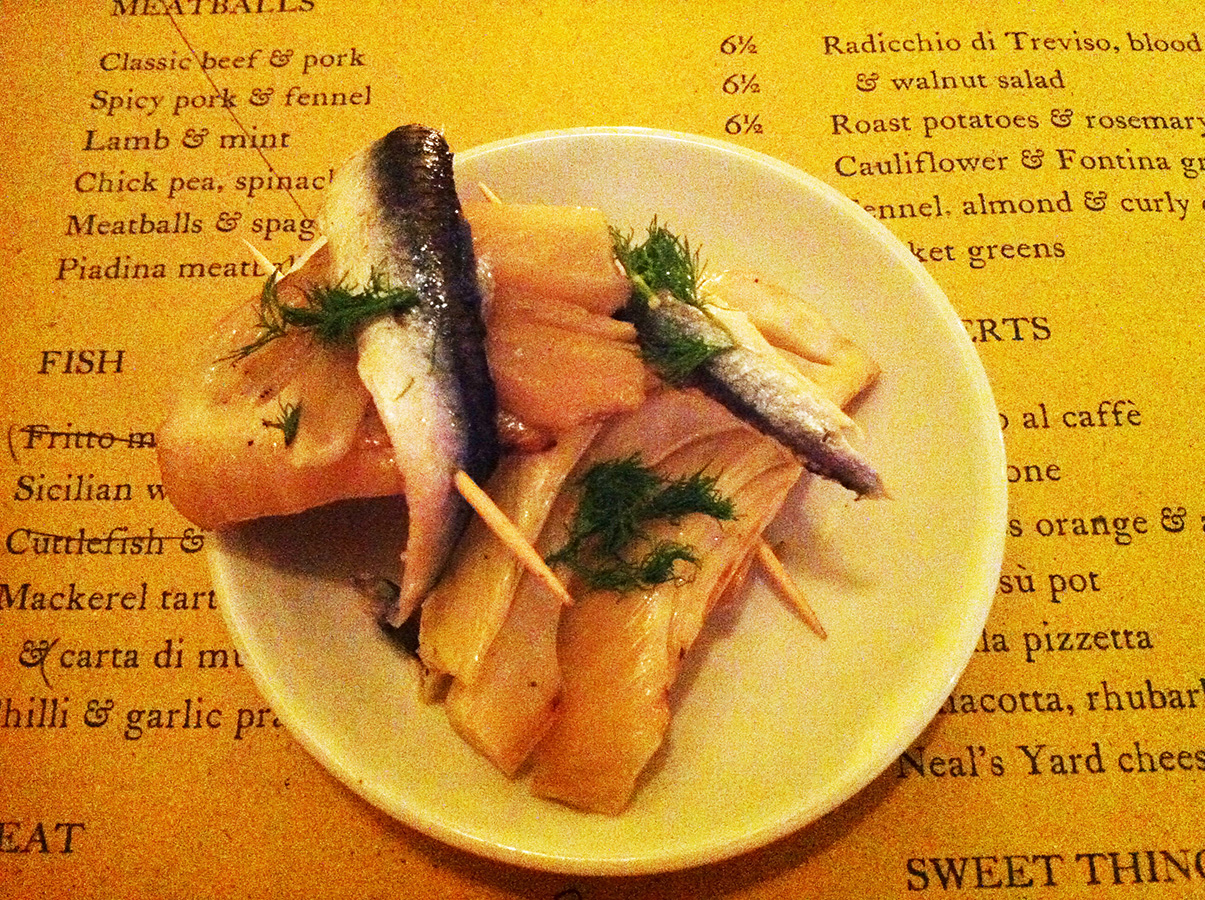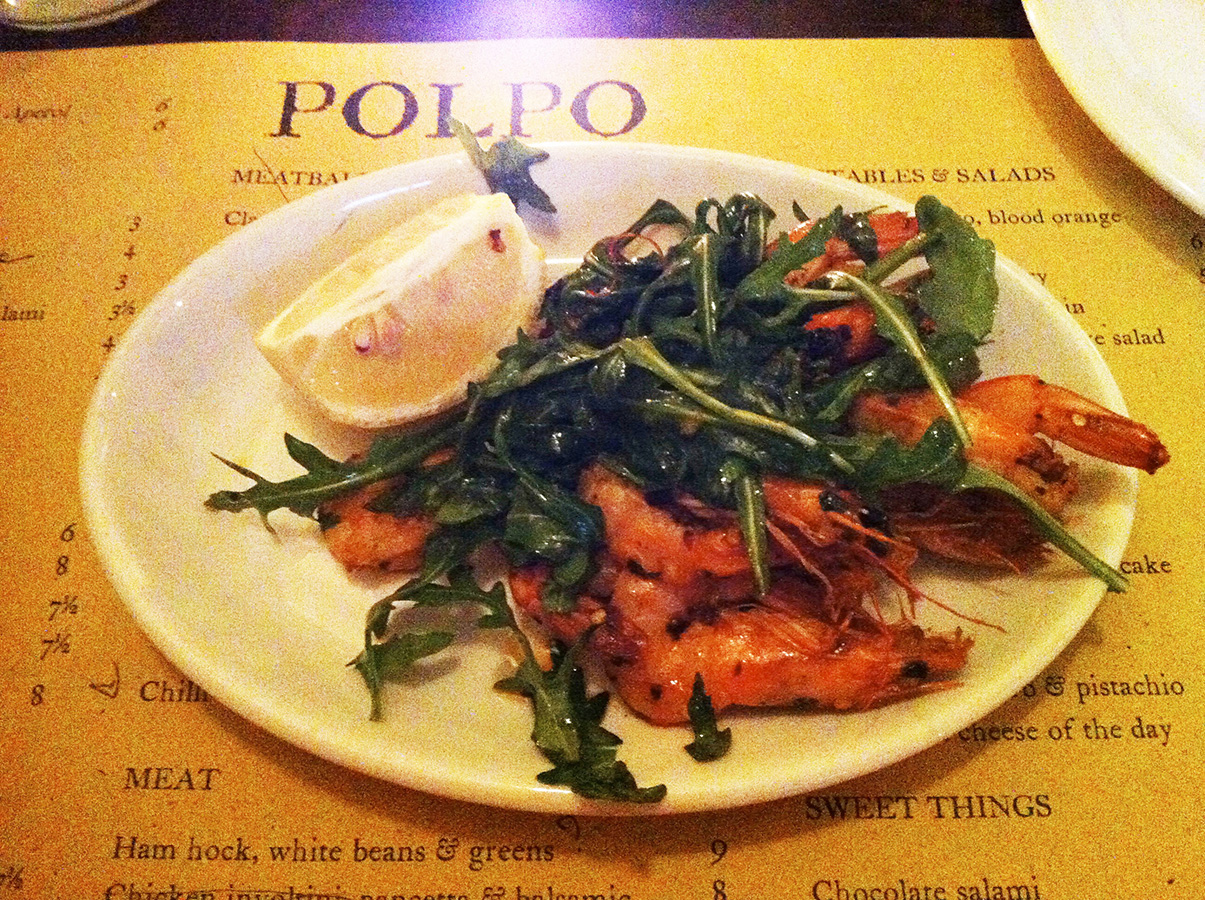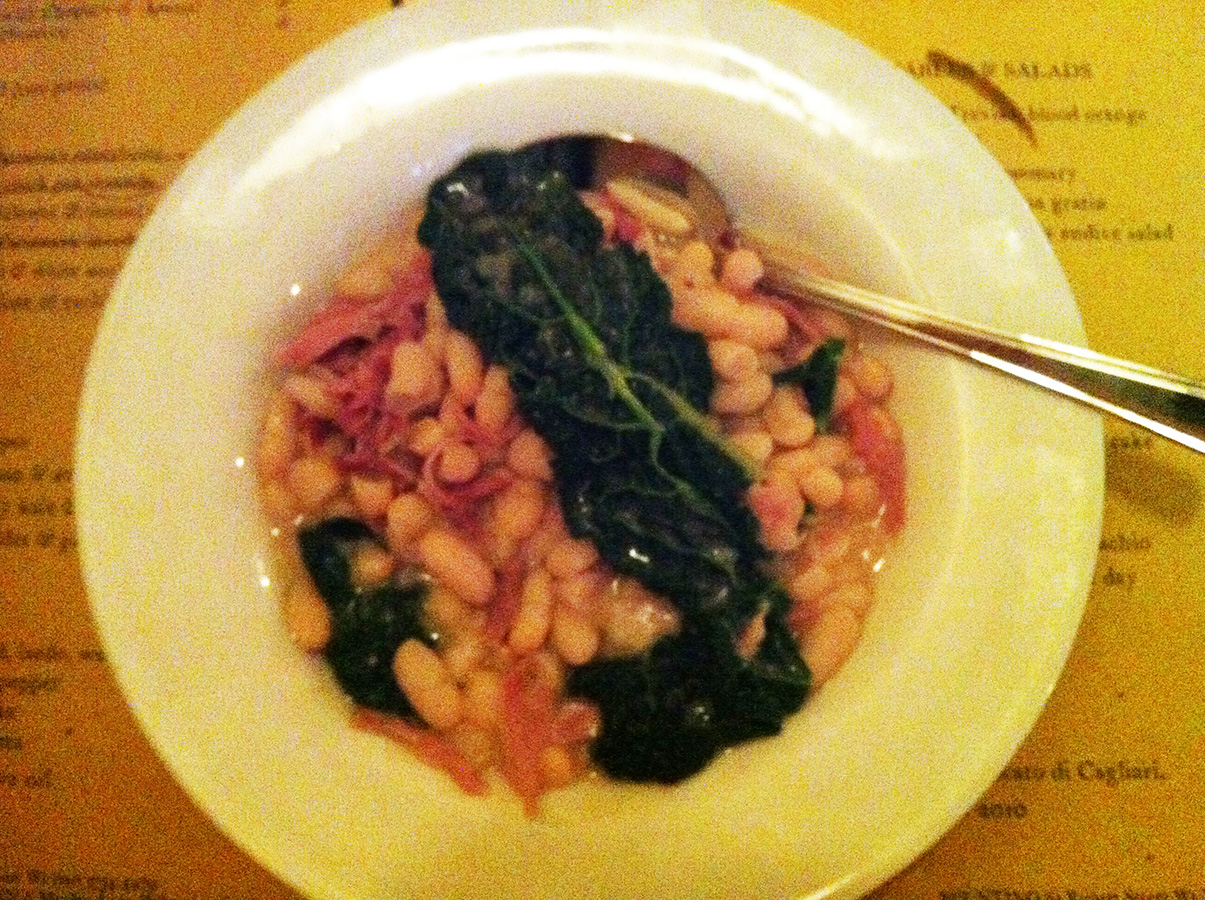 Apparently Polpo is a bàcaro – that is the Venetian word to describe a humble restaurant serving simple food. But Polpo in Soho (and there are two more Polpos – in Covent Garden and Smithfield) is much, much more than that. The Polpo book has just become the surprise winner of the Waterstones Book of the Year prize, beating serious contenders in fiction and non-fiction, including Hilary Mantel. The Daily Telegraph said that the book breaks new territory – and this is exactly what the restaurant did when the Soho Polpo was opened in 2009.
Polpo introduced the concept of small – or sharing – plates. A complete anathema to most British people but it caught on swiftly. You can't book, which adds to the informality – and the food is simple but innovative. Renown for dishes such as Crispy Baby Pizzas with Zucchini, Mint and Chilli, Scallops with Lemon and Peppermint and Soft-Shell Crab in Parmesan Batter with Fennel, the concept is dishes that are bursting with flavour and immagination.
You walk in and the place feels warm and buzzy. The interior is exposed brick and simple wooden tables – and the staff are cool and charming. You're handed a seasonal-orientated menu printed on brown paper. When I asked about gluten-free and dairy-free, our waiter could not have been more helpful.
I opted for the Grilled Fennel & White Anchovy for my first choice. The combination of the fresh anchovies (think soft and mild, rather than the hugely salty and fishy tinned versions) and the rounded aniseed flavours from the fennel were great. So, too, were the Chilli & Garlic Prawns (nothing new but really, really good). But my third selection (and three plates per person is masses), the Ham Hock, White Beans & Greens was, unfortunately, a little bit of a disappointment. The ham hock was tender, for sure, and there was lots of it, and the beans and greens were well cooked. But, all in all, the dish wasn't as full of flavour as I'd hoped.
But the sense of conviviality was as good as I'd been looking for. I can see that this would be a brilliant place for a date or a night out with friends. Nibbling on shared plates, drinking delicious Prosecco and staying for hours enjoying that age-old triumph of warmth and atmosphere (you don't get moved on from your table), this place is worth going back to time and time again.