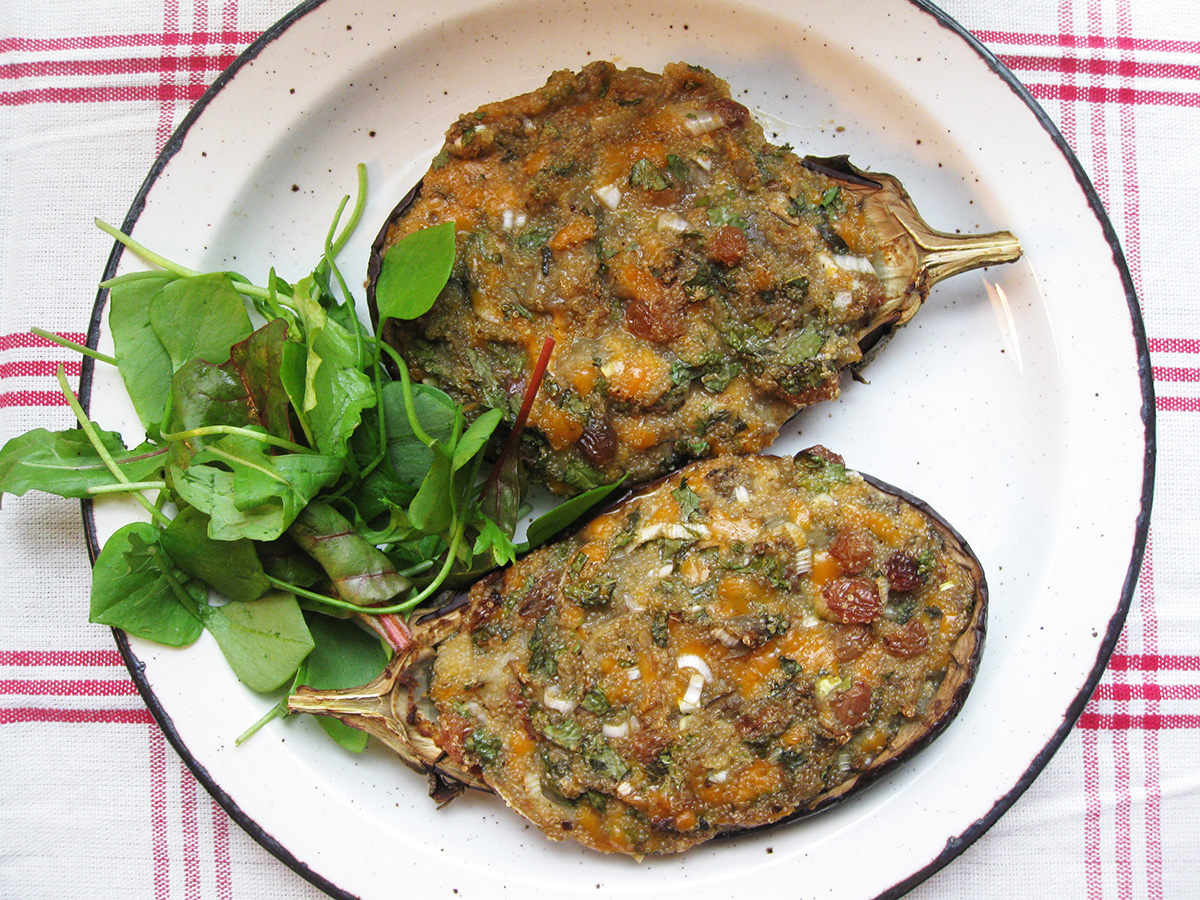 I've had a bag of amaranth sitting in my kitchen cupboard for a while now, so I thought it was time to use it. Like quinoa, amaranth is a true superfood, but unlike quinoa, it hasn't started to become mainstream – people generally haven't heard of it and don't know how to use it. Amaranth dates back about 8,000 years and was a staple part of the diet for the Aztecs in Mexico. Although it's a grain, it's a fantastic source of non-meat, complete protein (it is about 15% protein), along with complex carbs and fibre. Packed with nutrients, too, especially calcium and iron, as well as vitamins A, B6, C, folate and riboflavin, and phytochemicals that are great for boosting the immune system and reducing blood pressure and high cholesterol.
You can cook amaranth exactly like quinoa (simmer in boiling water or stock until tender and the water has been absorbed, or toast the grains and then simmer). And, just like quinoa, it's incredibly easy to incorporate into your diet – use it instead of couscous or rice and add fruit, nuts, herbs or spices to flavour it. Here I've used it to make the stuffing for the aubergines – and I've made a dish with layers of flavours. You can take it back by leaving out the fruity bit (the sultanas) and/or the cheesy bit, leaving just the harissa, lemon and herbs, or you can add the whole caboodle. Either way, it's delicious!
* gluten-free, dairy-free, egg-free, nut-free, seed-free

Gluten-Free & Dairy-Free Roasted Aubergine with Amaranth & Harissa
Ingredients
4 aubergines, halved lengthways
2 tbsp harissa paste
300g/10½oz/1½ cups amaranth
100g/3½oz/heaped ¾ cup sultanas (optional)
600ml/21fl oz/scant 2½ cups gluten-free and dairy-free vegetable stock
juice of 2 lemons
2 handfuls finely chopped mint leaves
2 large handfuls finely chopped coriander leaves
8 spring onions, white part finely sliced
200g/7oz dairy-free cheese, crumbled or grated (optional)
sea salt and freshly ground black pepper
salad, to serve
Method
Preheat the oven to 180°C/350°F/Gas 4. Using a sharp knife, score the flesh of the aubergines with a diagonal crisscross pattern, making sure not to pierce the skin. Put the aubergine halves on baking trays and spread the harissa paste evenly over. Bake for 40 minutes until tender.
Meanwhile, put the amaranth in a fine sieve and rinse well under cold running water. Transfer to a saucepan, add the sultanas, if using, and pour over the stock. Bring to the boil, then turn the heat down, cover with a lid and leave to simmer for 15–20 minutes until the amaranth is tender and the water has been absorbed.
Transfer to a large mixing bowl and add the lemon juice, herbs, spring onions, and add the dairy-free cheese, if using. Mix together thoroughly and season lightly with salt and pepper.
When the aubergines have cooked, remove from the oven and carefully scoop most of the flesh out of the aubergines, leaving a layer of flesh next to the skins. Mash the flesh, then add to the amaranth mixture, and mix in thoroughly. Spoon the mixture into the aubergine cases and bake for a further 10 minutes. Serve hot with salad, if you like.