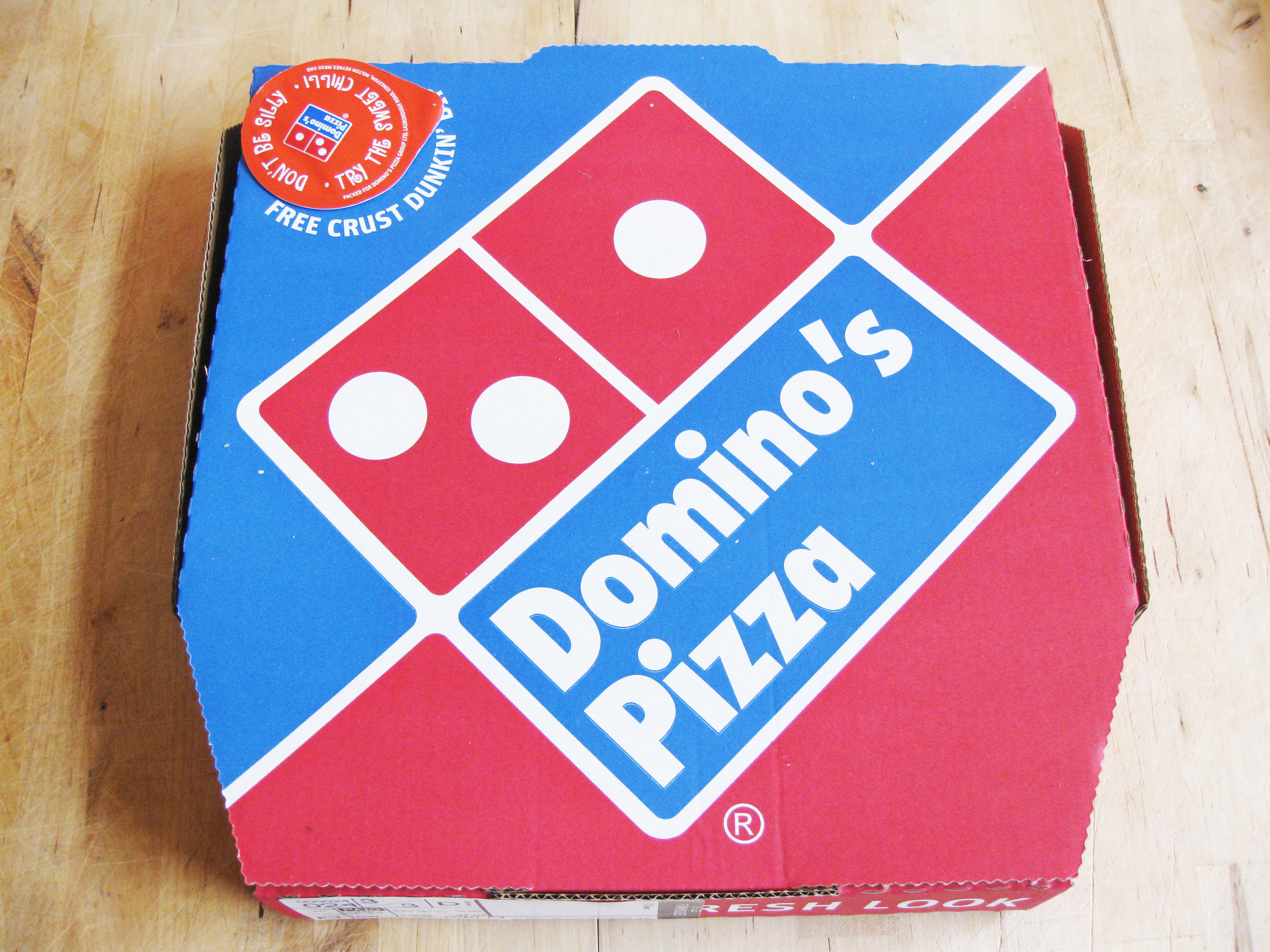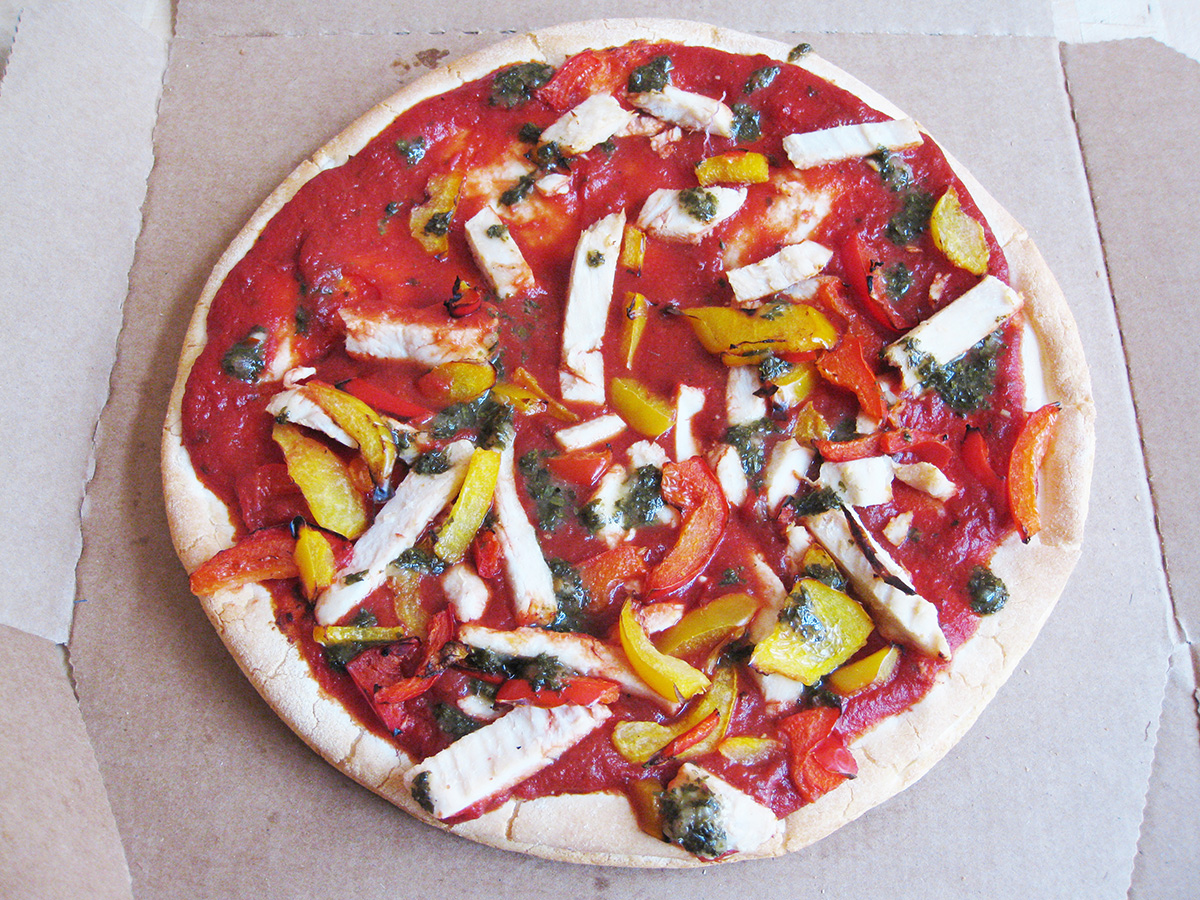 Recently I was asked whether I'd like to try the new gluten-free pizza delivery from Domino's. Free pizza, that's gluten-free? Sure!!
I asked the PR people whether they could guarantee that it would be dairy-free as well and, after a few emails, decided that it sounded safe to try. Apparently, Dominos have spent the past four years developing their gluten-free (and dairy-free) pizza base and it's endorsed by Coeliac UK. They also say that, because all Domino's pizza are made to order from scratch, you can have a pizza that's dairy-free, too. When I asked for confirmation that there wouldn't be any cross-contamination, the PR lady came back with the following –
One team member will take ownership of each gluten-free pizza from the start to the end of the makeline. The gluten-free bases are made in dedicated central production facilities and every gluten-free base is stores in a sealed pouch before use. Before opening the base, the team member must wash their hands. New pizza screens will be used where possible. If not, the screen will be visually checked to ensure it is clean before a gluten-free base is placed on it. We have carried out extensive testing to prove that any gluten on the screen does not transfer to the gluten-free pizza. Fresh sauce, a clean spoodle and a clean cutter will be used for all gluten-free pizzas. Within each store, a manager or appointed person will conduct a hot rack check to confirm pizza is on the correct base, correctly topped and boxed before it is sent for delivery. I believe that this should remove the issue of cross contamination with dairy, as anything that goes on/near the base is washed thoroughly.
Sounds all good, I thought, and went onto the website to order. Unfortunately, though, I couldn't make the website work (and got a little confused anyway, because the g-f symbols arent consistent). So I called up my local branch and… 15 minutes later… finally finished the call. The woman I first spoke to said that they didn't do dairy-free. I asked to speak to someone else so she passed me onto another woman who said point blank that they didn't do dairy-free pizzas. When I pressed her on this (saying that the PR people had asked me to try the pizzas and had assured me that dairy-free was possible), she said that she couldn't give 100% guarantee that they'd be completely dairy-free. So we talked… and talked… and, in the end, she said that, yes, the team member will wash their hands before making the pizza and, yes, they will use a completely clean screen for it, and that all the equipment and the sauce is guaranteed to be fresh/clean. So I decided to give it a go…
I ordered the Chimichurri (chicken breast strips, red and yellow peppers with a drizzle of Chimichurri sauce – apparently this is the result of a competition on ITV's This Morning). And I also ordered the Farmhouse (ham, onions, mushrooms) because I thought that Zoe would like it, and the Veg-a-Roma (sundried tomato & garlic sauce, onions, mushrooms, green peppers, herbs) because I love sundried tomatoes.
The pizza base was good. It's crusty, it holds together well and, while it has a very bland taste, it does taste good (no obvious metallic or bitter aftertaste). And I liked the Chimichurri. The chicken was tender, the yellow and red peppers were really nice, and the sauce was was punchy and garlicy – great. Yay! A good-tasting gluten-free and dairy-free pizza that you can get delivered!
But when I tried the Farmhouse and the Veg-a-Roma, I was disappointed. The Farmhouse had hardly anything on it, and mostly tasted of the tomato sauce, which wasn't particularly good. Pizza-loving Zoe tried it but didn't want to eat anything other than the ham on the top. And the Veg-a-Roma again had very little toppings on it, and I didn't think it tasted particularly of a sundried tomato & garlic sauce, but more of a sugary-sweet tomato sauce with slightly bitter green peppers.
Domino's tell us that, while some gluten-free products attract a premium, Domino's gluten-free pizza will be charged at the same price as its other pizzas. Which is great. But what seems to happen when you order it without cheese, is that they don't make up the shortfall at all. So you end up with a pizza which can feel overpriced for what you're getting. The Chimichurri is £13.99 which seemed fine because I liked it. But the Farmhouse (£11.99) and Veg-a-Roma (£13.99) didn't.
So all in all, yes, the pizza's seem to be safe for anyone who's gluten-free. And, if you make sure the staff at your local branch understand that they need to be just as careful in terms of dairy-free, it seems to be safe, too. But it would be great if Domino's would look at what they could do to add extra to the cheese-less versions…