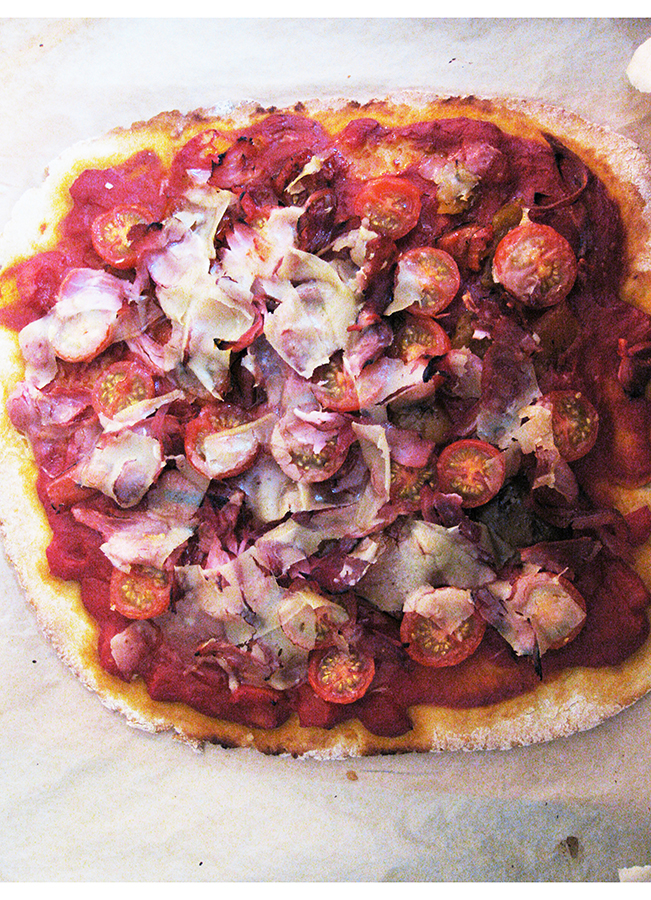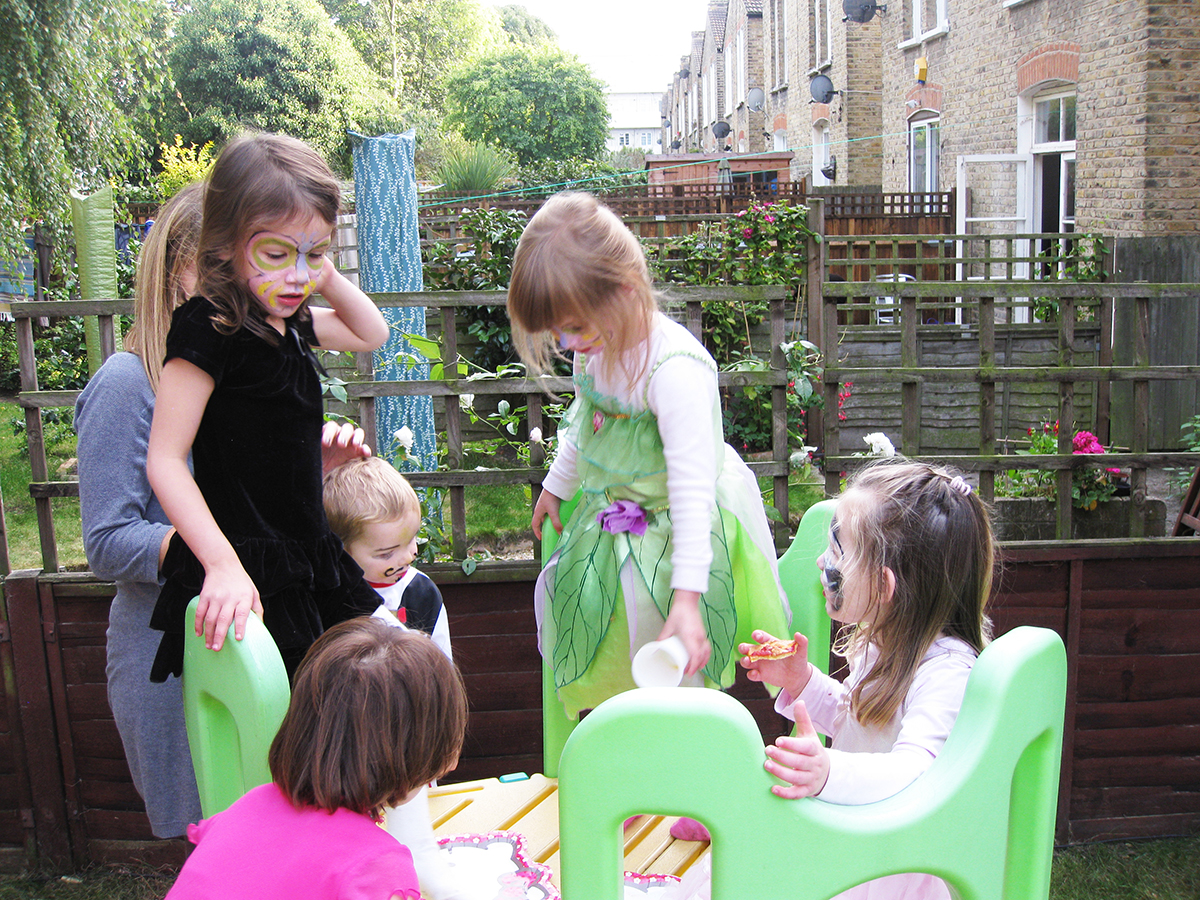 I made pizza for Zoë's 4th birthday party this year. We had 16 little ones running around our home and garden and Zoë had a great time. (The mess at the end, though, was jaw-droppingly terrible!) Most kids love pizza – and it's one of Zoë's absolute favourites. Of course it's delicious but it also makes a great finger food meal for them when they're learning to eat, so they usually start eating pizza from an early age and know that they love it.
We didn't do a formal sit-down tea, so the pizza worked well (along with hummus, carrot and cucumber sticks and dairy-free ice cream) as they could run around, dipping into the food whenever they wanted. I also made a Pink Dragon Cake – but I'll tell you about that another time…
* gluten-free, dairy-free, egg-free, nut-free, seed-free, citrus-free

Gluten-Free & Dairy-Free Chargrilled Pepper & Tomato Pizza
Ingredients
6 tbsp passata
2 tbsp tomato purée
80g/2¾oz/scant 1 cup drained, bottled or tinned chargrilled peppers oil, cut into slices
50g/1¾oz Parma ham, thinly sliced
8–10 cherry tomatoes, halved
30–60g/1–2¼oz/⅓–⅔ cup soya cheese, shaved
Pizza Dough:
85g/3oz/scant ½ cup brown rice flour, plus extra for rolling the dough
85g/3oz/¾ cup gram flour
30g/1¼oz/¼ cup maize flour
scant ½ tsp xanthan gum
½ tsp salt
1 tsp dried active yeast
2 tbsp olive oil
Method
To make the pizza dough, sift the flours, xanthan gum and salt into a large mixing bowl. Add the yeast and, using a metal whisk, mix thoroughly. Add the oil and mix in. Pour in 100ml/3½fl oz/scant ½ cup warm water and, using either a wooden spoon or your hands, mix to form a soft dough. Alternatively, sift the flours, xanthan gum and salt into a food processor. Add the yeast and blend to mix together. Add the oil and blend well. Add 100ml/3½fl oz/scant ½ cup warm water, a little at a time, and continue blending to form a soft dough. Process for 3–4 minutes to aerate the dough. Put the dough in a clean bowl, cover with cling film and leave to stand at room temperature for 30 minutes.
Preheat the oven to 220°C/425°F/gas 7 and line a baking sheet with baking parchment. Turn the dough out again onto a lightly floured surface and knead a little, then shape it into a ball. Flatten the dough slightly, roll it out into a large circle about 5mm/¼in thick and neaten the edge, using a sharp knife, if you like. Transfer the dough to the baking sheet.
Put the passata and tomato purée in a bowl and mix well, then spread it over the pizza base and sprinkle with the peppers, ham and tomatoes. Bake for 12 minutes until the base is starting to turn brown and the tomato sauce is bubbling. Remove the pizza from the oven and sprinkle the cheese over the top, then return to the oven for 3–4 minutes until the cheese has started to melt. Serve immediately.