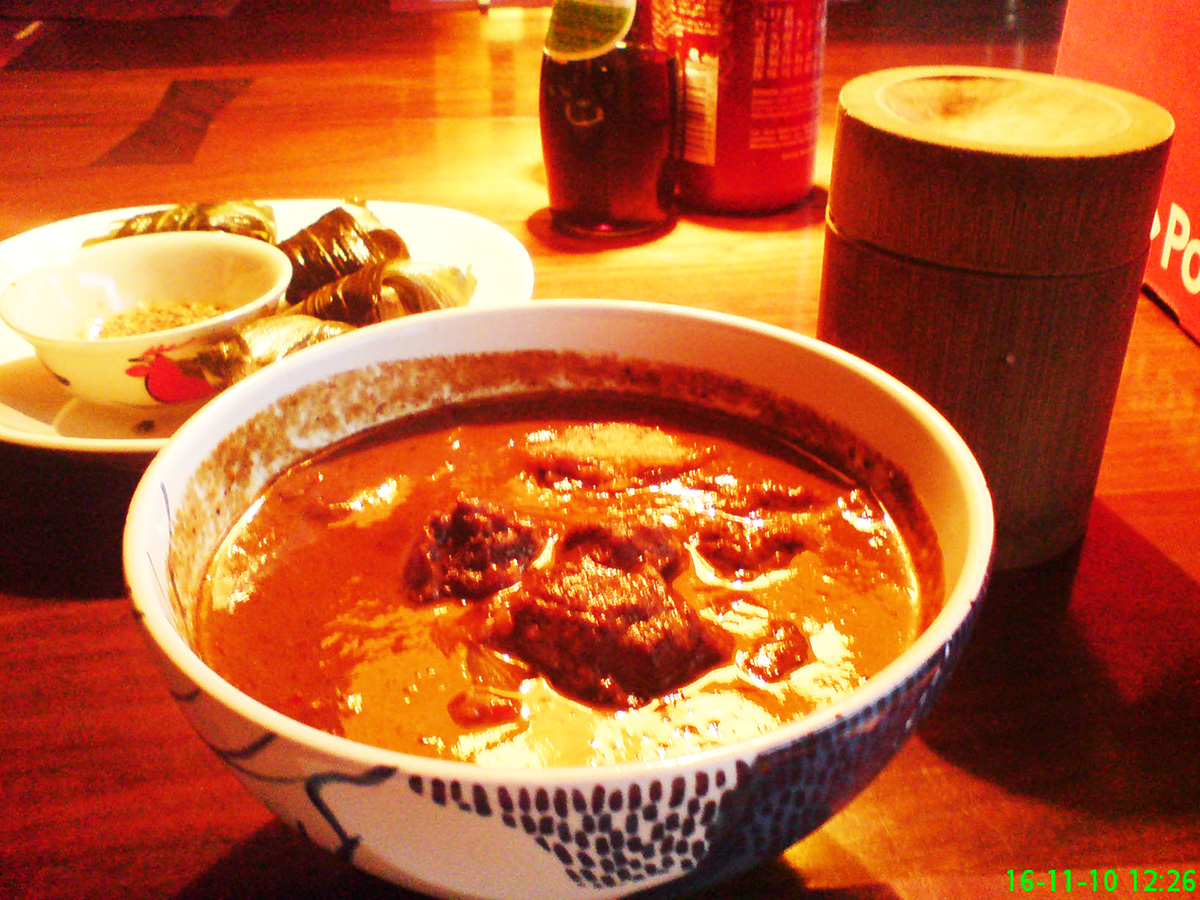 Recently, I went to Busaba Eathai, and remembered how much I adore it. The food really is delicious and I love the dark wooden interior/muted lighting atmosphere. And, what's more, it's great value! Busaba is the creation of the restaurateur Alan Yau, of Wagamama, Hakkasan and Yauatcha fame, with the help of Australian chef and author David Thompson, who wrote the wonderful book, Thai Food), and fêted French designer Christian Liagre. Apparently Yau set out to create a casual yet stylish Thai dining experience, in contrast to the fine-dining restaurants, or take-away joints (hence the word Eathai). I remember when I first went over ten years' ago – and I was blown away by how gorgeous the whole experience was. And whenever I've been, I've never been disappointed.
Of course, Thai food is generally dairy-free but the greatest thing (for me) about Busaba is that most of the food is also gluten-free – or can be made gluten-free. They will happily cook the dishes with tamari soy sauce instead of wheat-based soy sauce, and make the dipping sauces with tamari as most of them are made with soy (although they can't do anything about the dishes that have been marinating in soy sauce). And they will patiently go through the menu with you, working out what you can have.
Whenever I go I have a juice, usually the superhealthy Nam Polamai, made with carrot, apple, celery, dandelion and nettle extract which is gorgeous, despite the virtuous ingredients. Other favourites are the spectacular (and I truly mean this) Thai Calamari, made with corn flour and with ginger and peppercorn firing into your mouth and Prawn Pomelo, with brilliantly fresh, enticing flavours, and crunchy peanut, wrapped in a beautiful betel leaf. This time I also had (well, shared, as you're meant to!) the Pandan Chicken, that is tender and full of garlicky, coriander flavours and the Massaman Duck Curry with deep, rich flavours and a wonderfully thick sauce, with Coconut Rice. All polished off with a Lemongrass Tea.
Love it! Oh, and by the way, the name comes from the Thai flower, busaba…