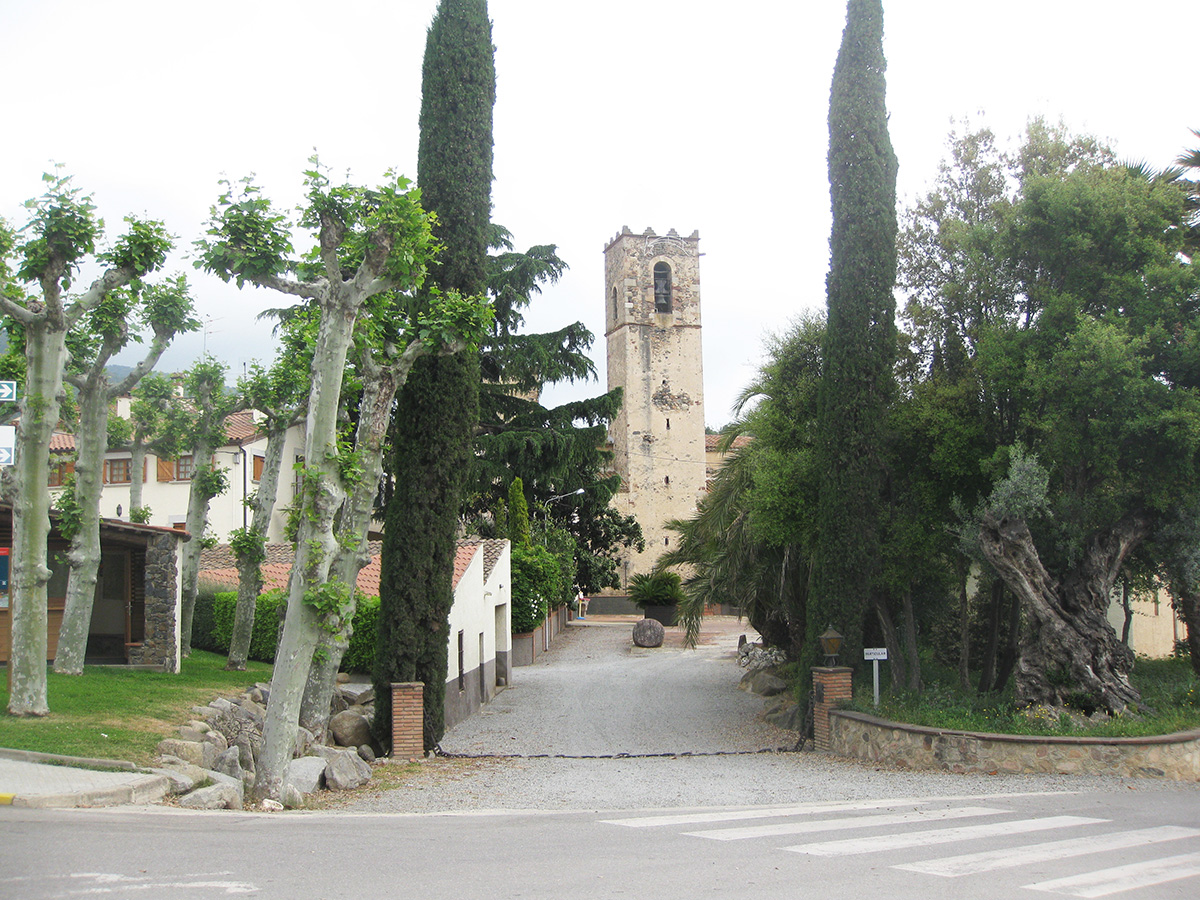 Jo and Patrick, huge thanks for an awesome holiday! Peter, Zoe and I just come back from a week in Spain. We stayed with our friends who live in a village called Canoves, just by the Parc Natural del Montseny, about 40 minutes outside Barcelona. We went into Barcelona a few times, walking through as much of it as we could, through the Old Town, Gothic Quarter, Montjuic and Eixample; going to see galleries and museums, such as the Museu Picasso and Palau de la Musica Catalana and, of course, the Gaudi greats, such as Sagrada Familia, Casa Batllo and Casa Milo. We were blown away by the beauty, diversity and cultural richness of the city. And the food was wonderful…
inside Sagrada Familia (above)
(above) inside the dome of the Museu Nacional d'Art de Catalunya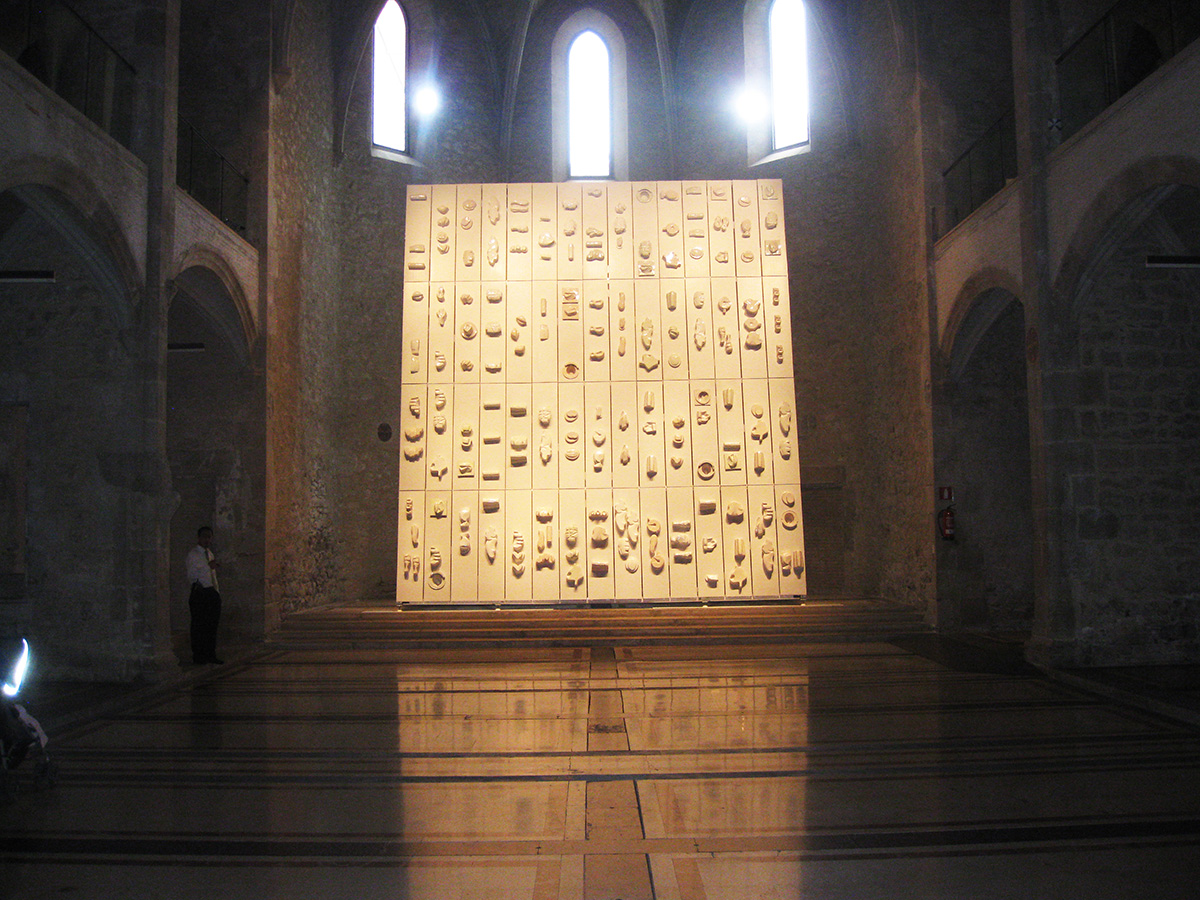 (Above) an installation in the Museu d'Art Contemporani de Barcelona that I loved. Called A Chain of Events it was by an artist called Pep Duran. It was brilliant the way it was placed against the old stonework of what used to be a chapel and is now used to showcase new artworks – the ceramic modules gleaming, almost shimmering.
Zoe in the Museu d'Art Contemporani de Barcelona looking at (I hope I've got this right – I had to use one of Zoe's crayons to write this down as I didn't have a pen on me!) Moonstrips Empire News avec General Dinamic F.U.N.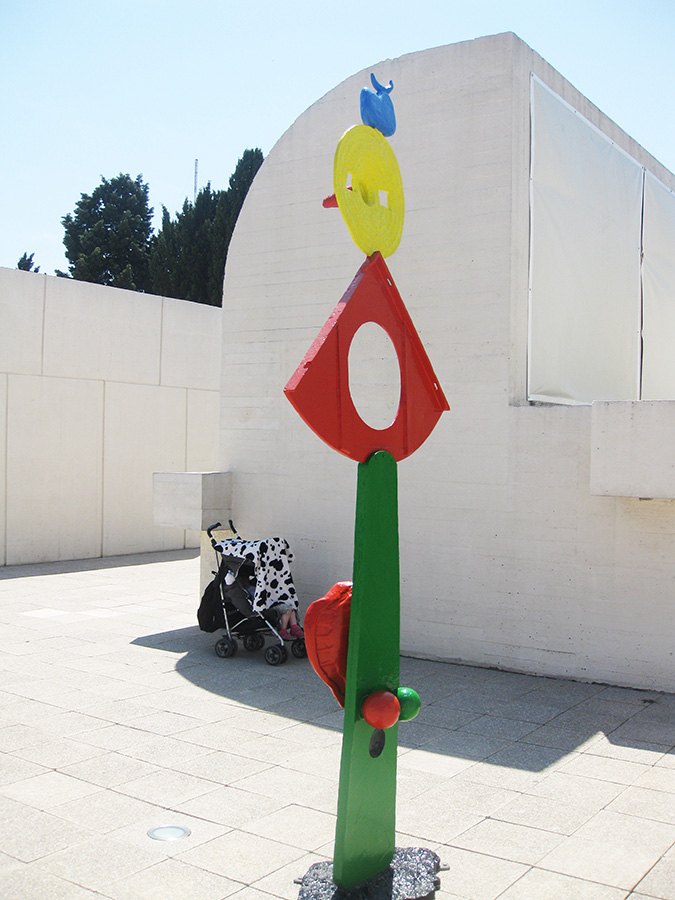 Zoe fast asleep on the terrace of Fundacio Joan Miro (this is a Miro sculpture.)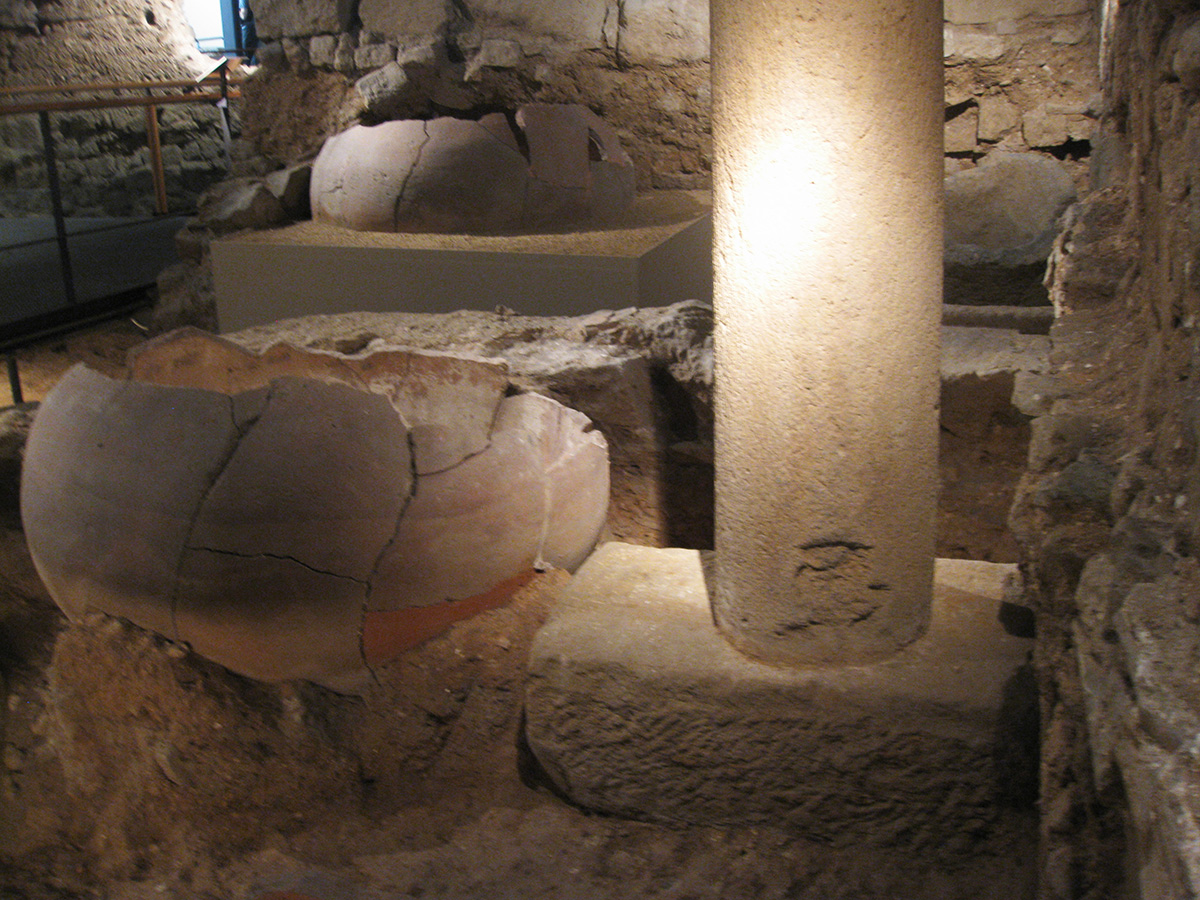 Barcelona has the most extensive and complete subterranean Roman ruins in the world. It's amazing – you can see entire streets and squares of old Barcino, complete with drainage systems, laundries, dye works, baths and mosaic flooring, and kitchen areas such as this one (above) where fish was salted.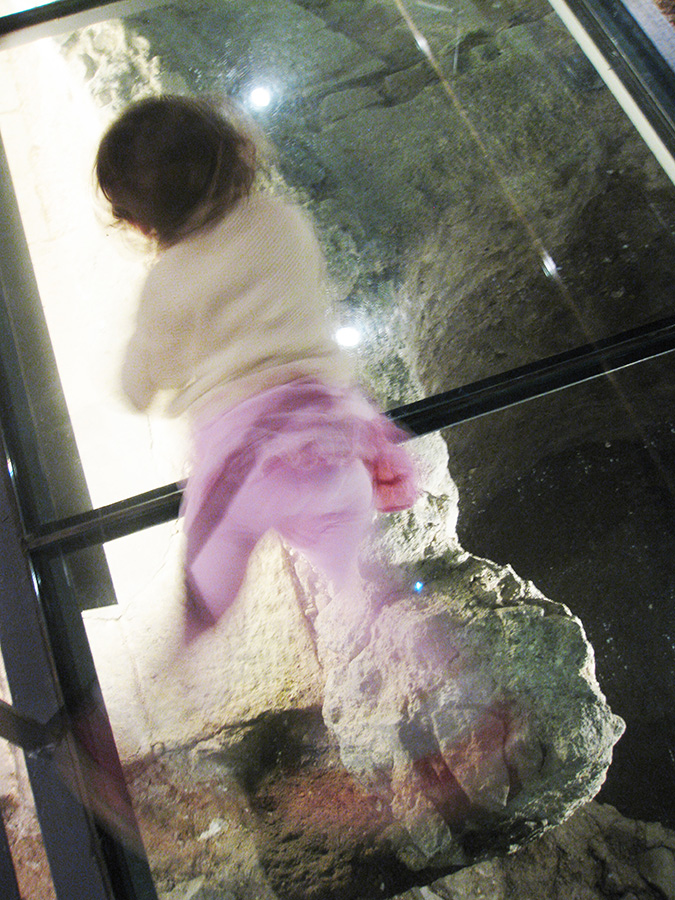 We spent time in Canoves, too. We went to watch the procession of the replica of the village Saint along the streets and onto the Honey Fair, where it was installed in the marquee for the day (below).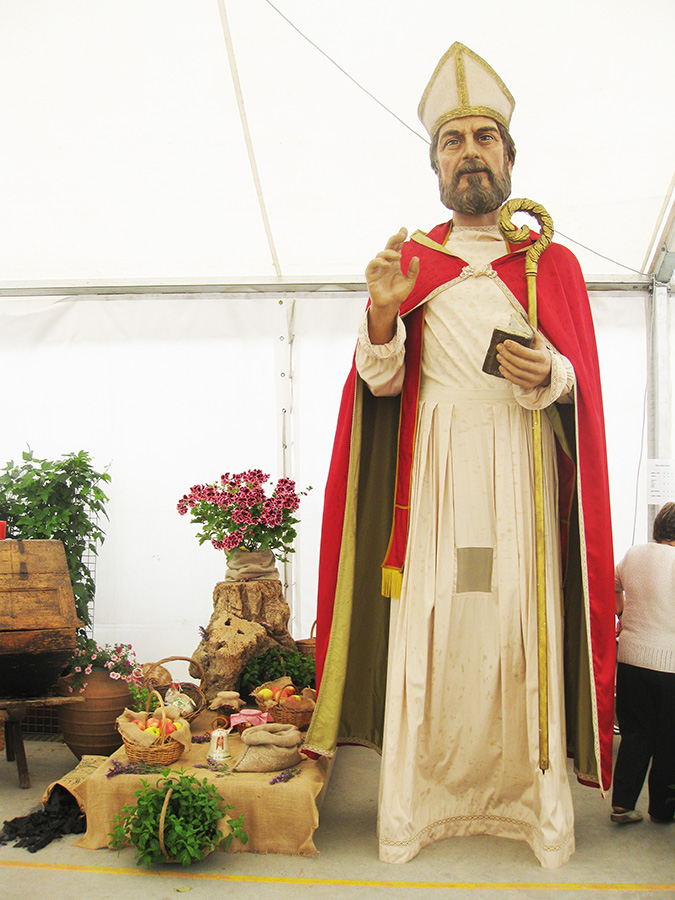 Some of the villagers dressed up in traditional dress and they carried the Catalan flag, sang the anthem, made speeches – all great. If you were to ask Zoe her highlight of the morning, though, I'll bet she will tell you it was riding on Mickey Mouse in the funfair!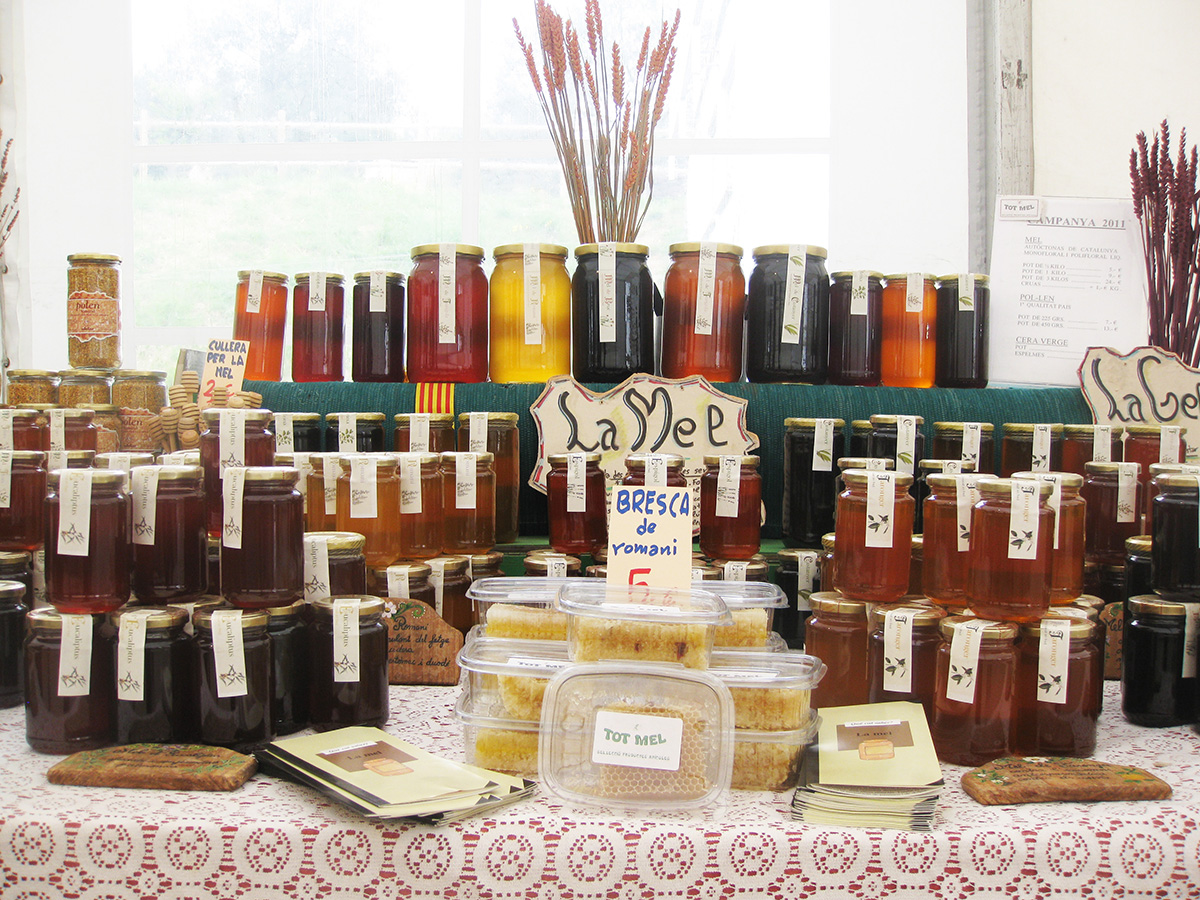 We spent time on beaches, too. We went to the palm-fringed beach at Port Olimpic, part of the most dramatic rebuilding of the city for the Barcelona Olympics, and Barceloneta, the old fishing village area. And we went to a gorgeous town on the coast called Tossa (below).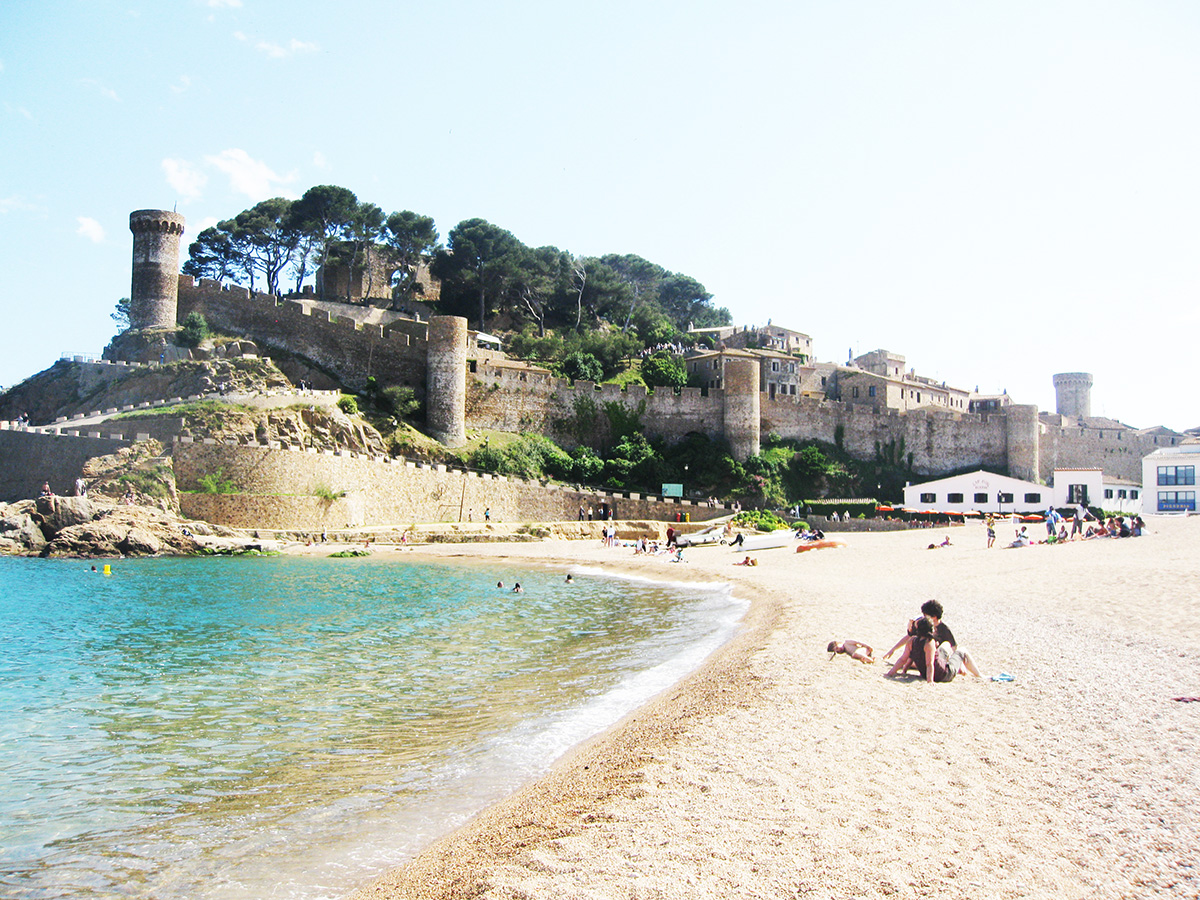 We had lunch here in Tossa and Zoe had her first proper paella, loving the mussels and prawns.
Whenever I go to Spain, I'm always blown away by how wonderful the produce is, especially the fruit, veggies, fish and seafood and, of course, the charcuterie. We ate Escalivada, a mix of grilled peppers, onions and aubergine, Patatas (fried potatoes) with a wonderfully spicy Romesco sauce and garlicky Allioli, fantastic olives and many different types of jamon, chorizo and salami. I've also come back inspired by Paamb Tomaquet, where you rub halved cloves of garlic onto toast (I've been making this with my gluten-free bread), then squeeze halved very-ripe tomatoes slightly over the top and rub them in.
We went to the market, Mercat de San Josep, bursting with gorgeous food as you can see below. (You'll even see white asparagus – ahh!) We came home very happy!