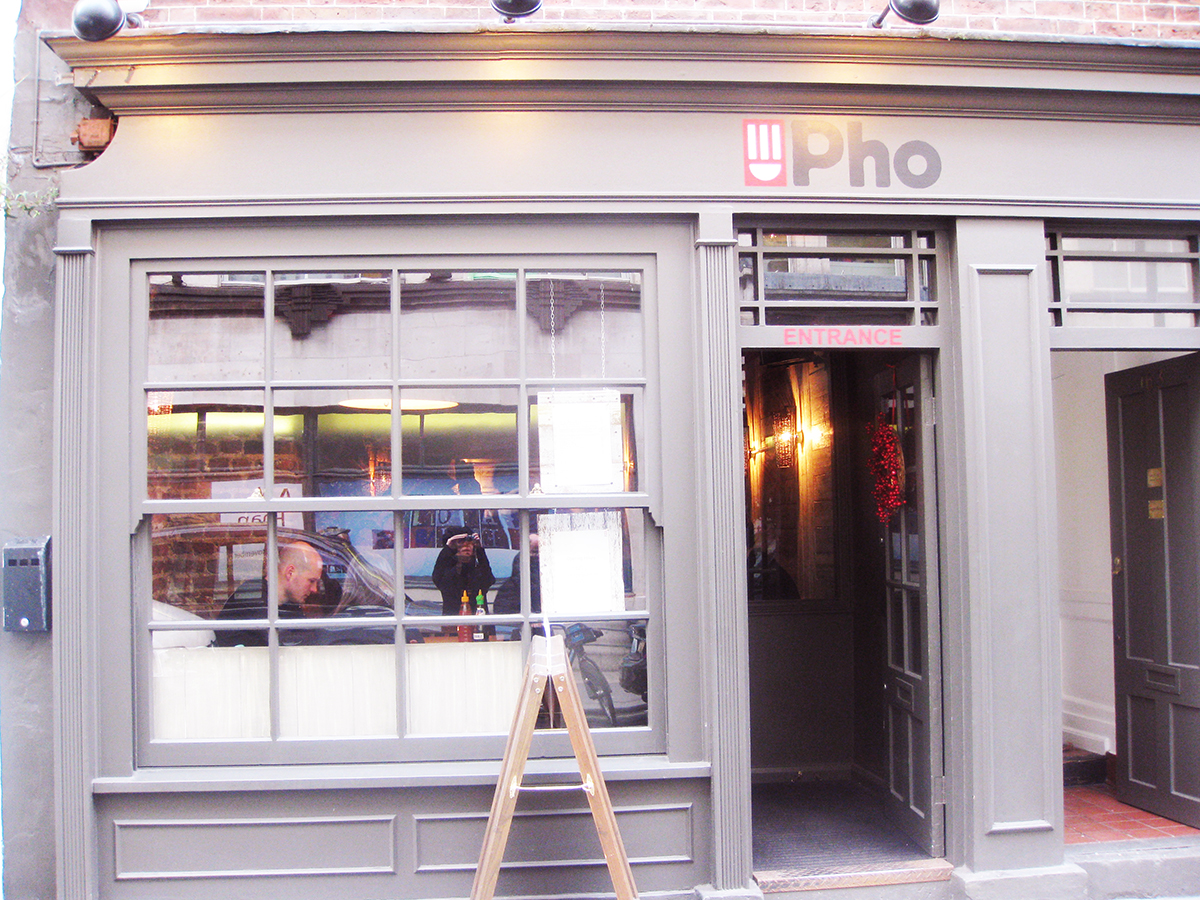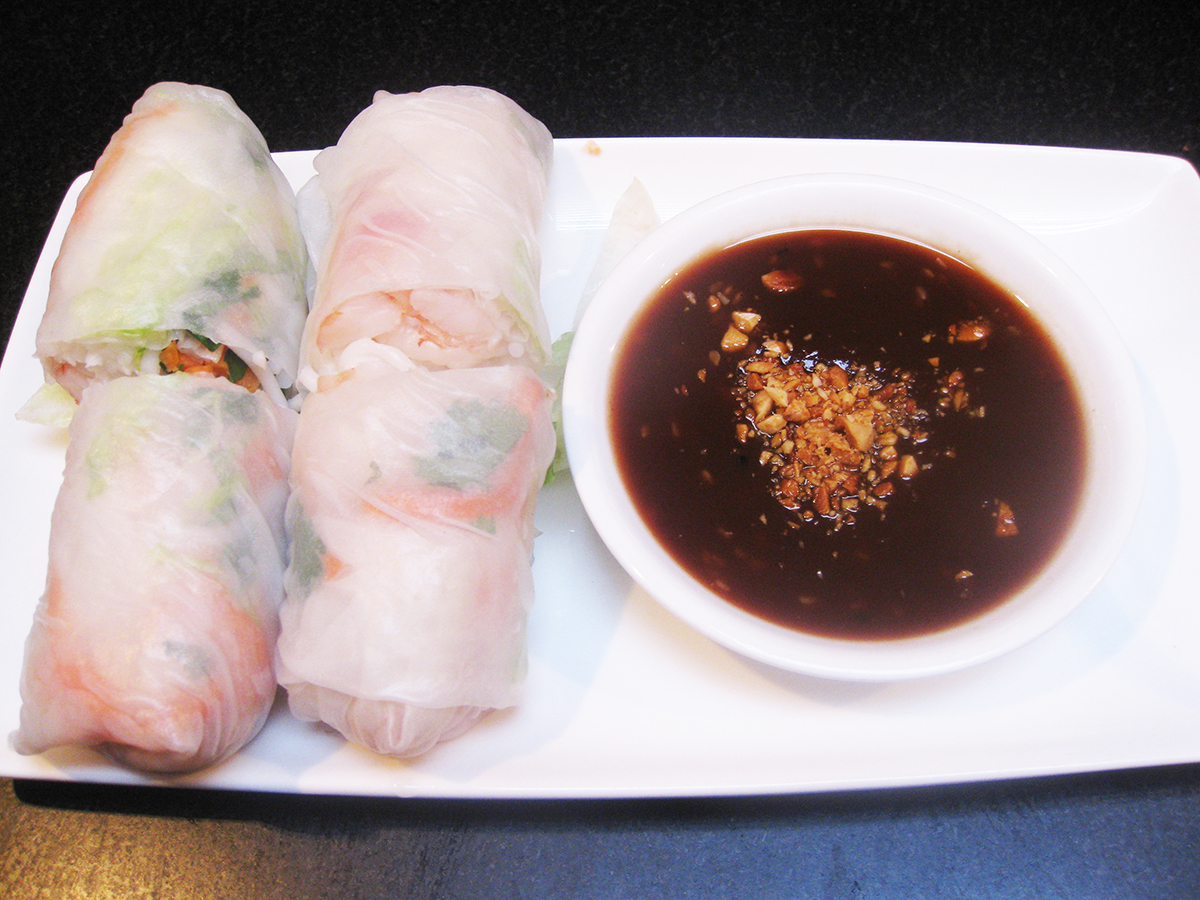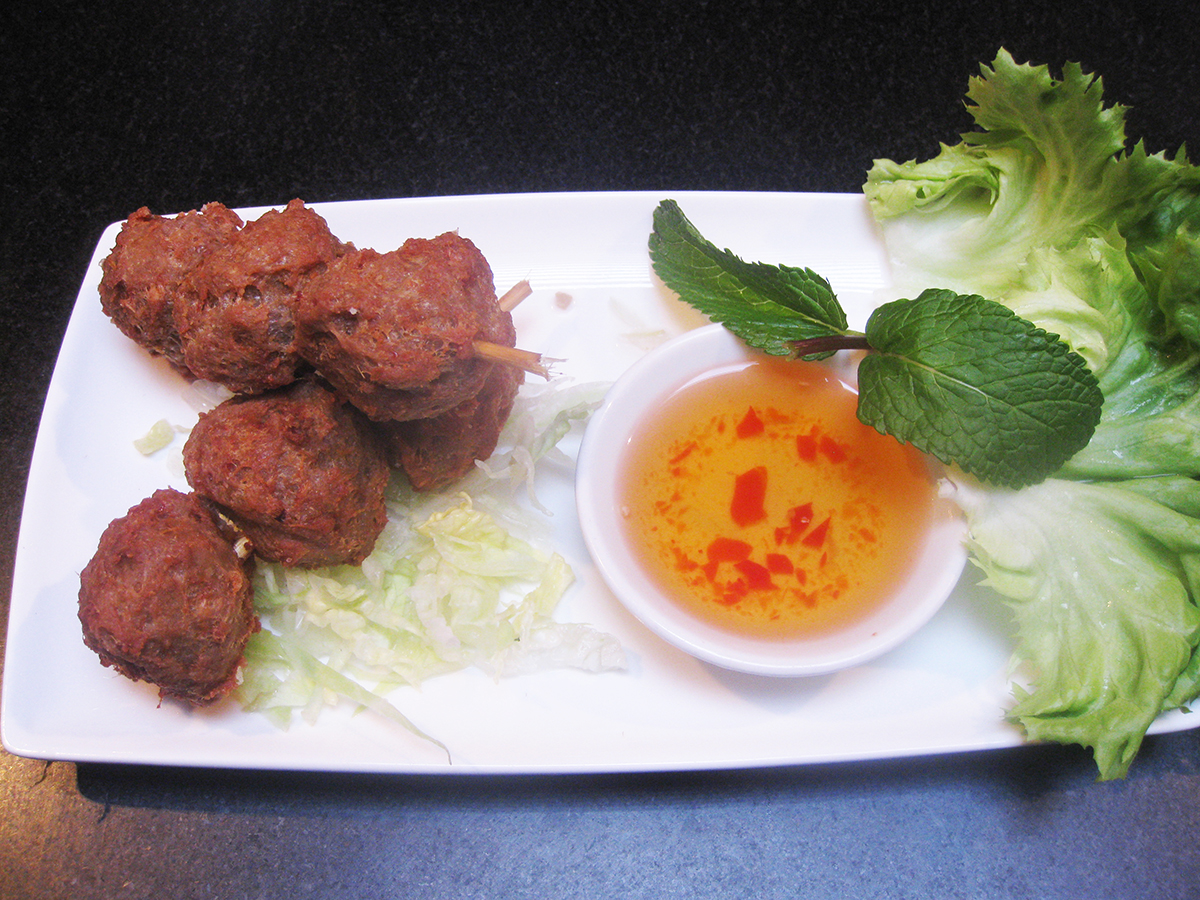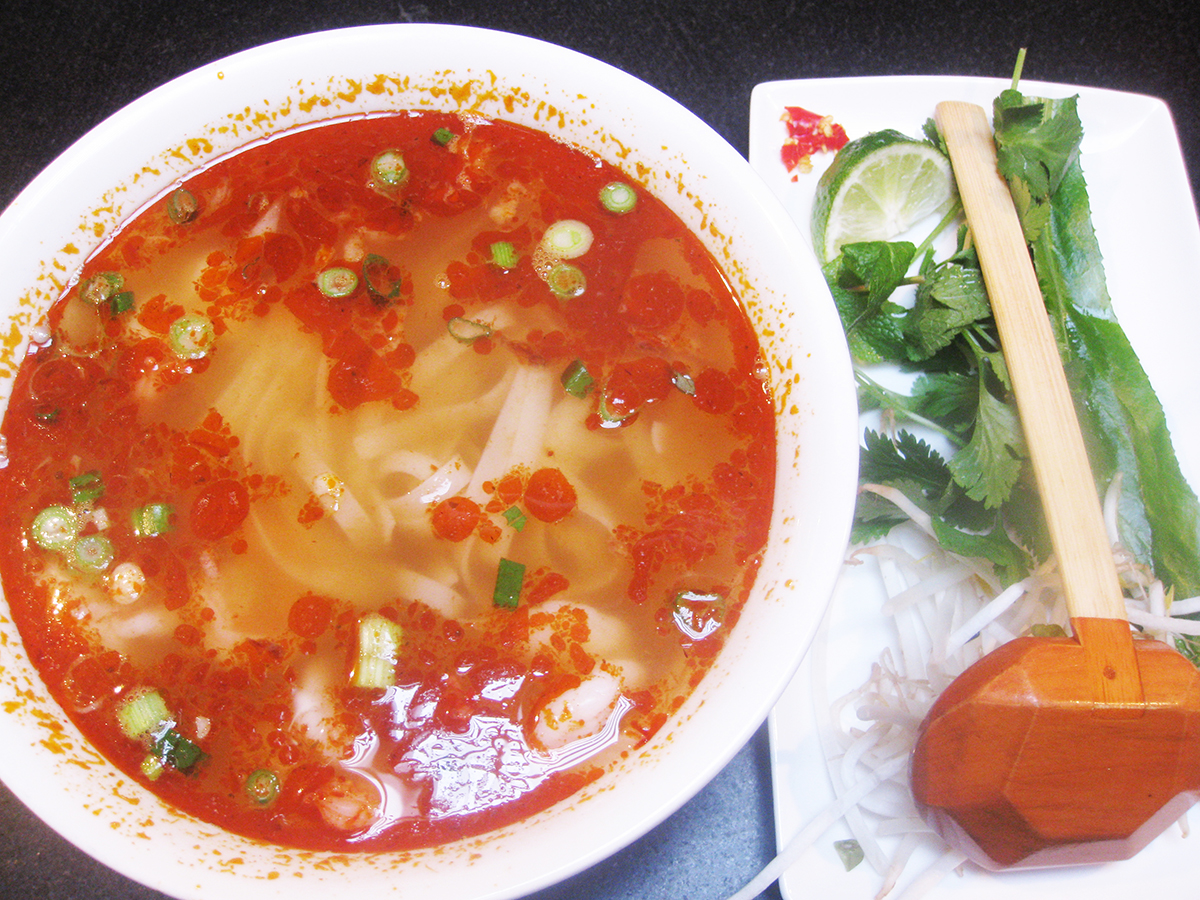 I went to Pho in Wardour Street this week and had a delicious lunch. Pho is pronounced "fuh" and is Vietnam's national dish. Often referred to as the "soul of the nation", it's a noodle soup dish that is made with rice noodles and various ingredients such as steak, meatballs, chicken, prawns, tofu or veggies and then served with lime, coriander, beansprouts and chillies that you add yourself. Apparently Pho originated in Hanoi and, as it travelled south through Vietnam, it developed subtle traits distinctive to the various regions, becoming influenced by the Chinese flavours in the North and then taking on more herbs, greens and chillies in the South.
I shared the Goi Cuon Tom (Prawn Rice Paper Rolls) with Peanut Sauce and Nem Nuong (Pork & Lemongrass Meatballs) with Nuoc Cham as a starter. I like Rice Paper Rolls to have more herbs in them but they were lovely and the meatballs were great – with lots of lemongrass flavour. Then I had the Bun Tom Hue (Hot & Spicy Prawn Pho) and it was utterly delicious. Fiery and fresh with great flavours. Pho prides itself on their fresh ingredients and deservedly so – the coriander leaves and beansprouts, which can all too often look and taste limp, were wonderfully fresh. And I had a deliciously fresh Pineapple, Apple & Mint juice with it all.
There's a great range to chose from and everything bar the Bun Noodles, Pho Xao and Banana Fritters is all gluten-free (and you can request gluten-free Bun Noodles and Pho Xao) but you do need to make sure you avoid extra hoi sin, ginger soy or soy sauce. And, of course, it's all dairy-free. The staff are lovely – and the place is great. You can also order Pho to Go. The Pho Noodle Soup comes in 3 separate containers so that it's at its freshest when you eat it. You add the noodles to the stock cup, then add the onion, beansprouts and topping and then the toppings – the spring onion, herbs, chilli and lime. Excellent!