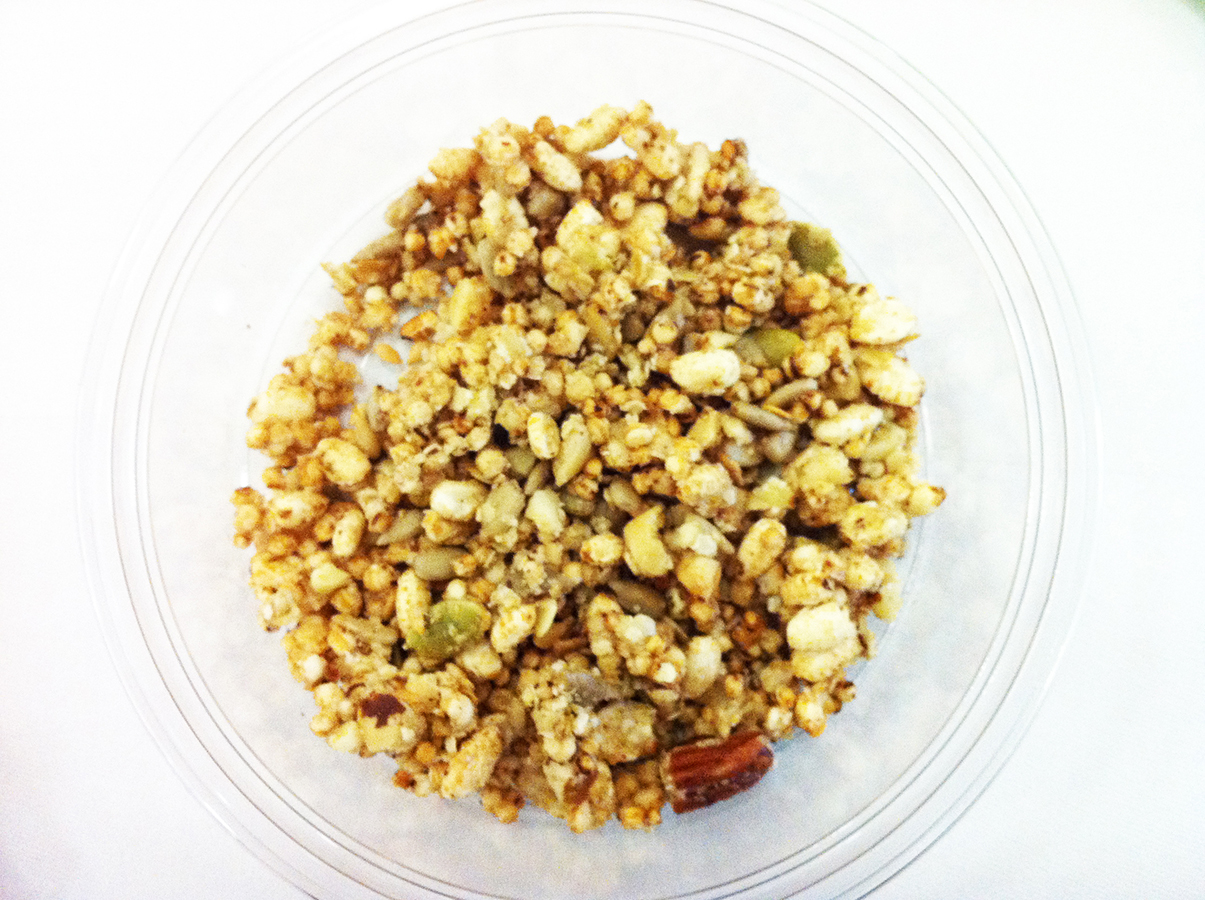 This year I went to Olympia, London, to take part in the judging for the Great Taste Awards. Organised by The Guild of Fine Food, these awards are now in their tenth year and the food industry seems to have truly embraced them. This year the Guild received a record number of entries this year – showing definitely that fine foods and drink are holding their own in the marketplace.
I had a great day judging (and chatting!) And tasted some truly great food. Throughout the day, we awarded 10 Gold One Stars and 3 Gold Two Stars. One of the products that received a Gold One Star was a gluten-free breakfast cereal, made with quinoa and buckwheat flakes. I realise now that this was the Perfekt Organic Quinoa Granola (although, of course, I didn't know this at the time.) This really was very good – and nutritionally excellent. The sunflower seeds, pecans, almonds, brazil nuts and golden linseeds gave the muesli a delicious balance of tastes and textures, and the quinoa and buckwheat flakes were lovely. The quinoa, in particular, was very well produced – it had been toasted and remained crunchy even after it had been immersed in milk for a while.
During the day, a couple of Gold Three Stars were awarded. Unfortunately neither of them came by my table, so I didn't taste them. But one was a Polenta Cake which apparently was utterly wonderful. Polenta is a great gluten-free ingredient for making cakes – giving them a slightly-crunchy texture and deliciously sweet taste. And the other product was a roasted nori seaweed. Huge congratulations to those producers.
Once again I was hugely impressed with the judges I met. Most of them are involved in producing, selling or marketing high-quality, often artisan, food, and they're all utterly passionate about great food. Each entry is blind tasted and points are given or deducted in a thorough, comprehensive way. If a product is thought to be worth a gold, it goes to a total of 16 people, who must all agree with the award. This year, I got to taste a very wide range of foods, ranging from biscuits, breads and cakes; to ice creams, chocolates and truffles; and sauces, pickles and chutneys. Some weren't good – but the majority were – and those that stood out and received awards were truly excellent.