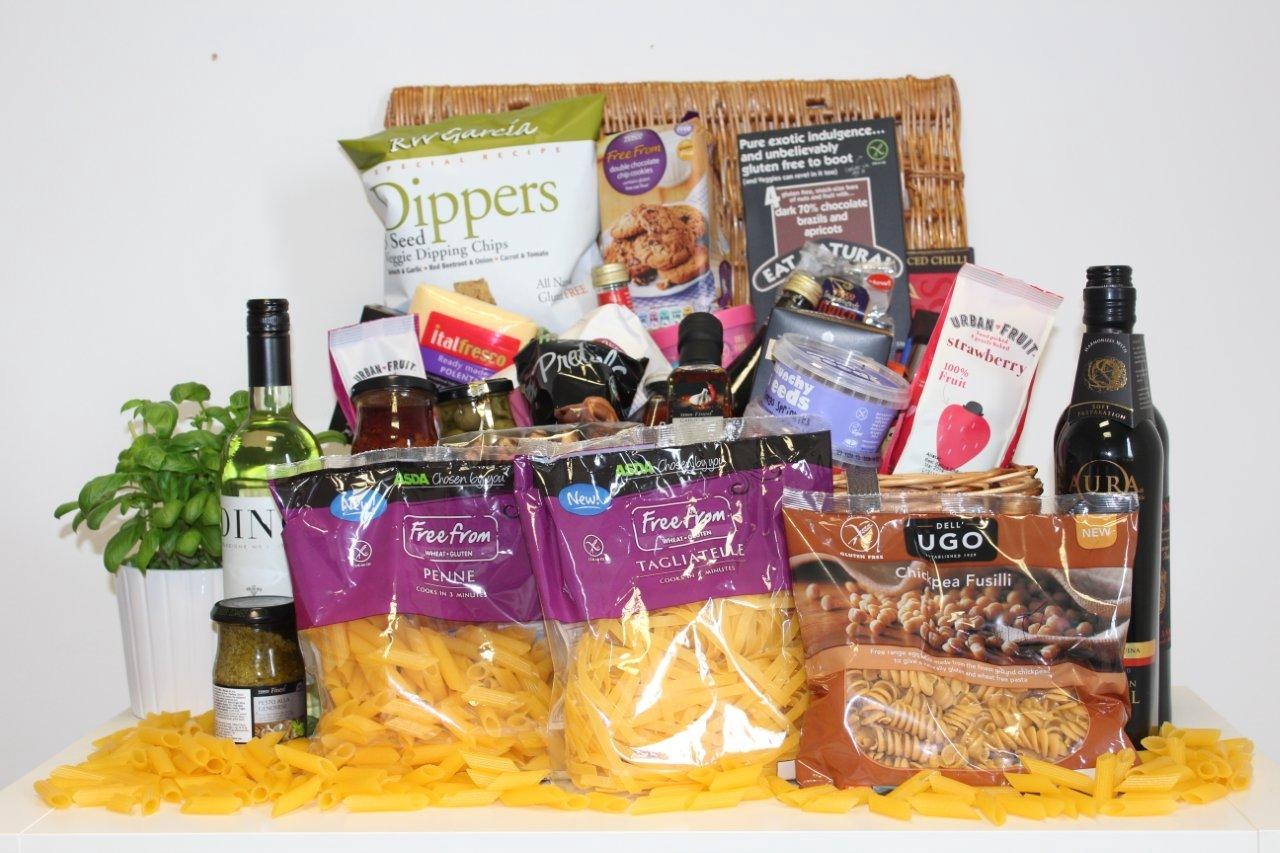 This week is Coeliac Awareness Week – and I have a gluten-free hamper to give away (worth approximately £100)!
Ugo Foods are offering a hamper filled with gluten-free goodies to give away to one lucky winner. This includes Asda's new fresh chilled pasta and also Dell'Ugo's fresh Chickpea Fusilli (winner at this year's FreeFrom Awards which I wrote about),  as well as other gluten-free items.
Asda has just launched two types of gluten-free fresh pasta under its Free From range – a penne and a tagliatelle. Made from cornflour and rice flour with the addition of water (no additives here!) it cooks in 3 minutes. Both pastas are fresh (you'll find them in the chiller cabinets) and sell at £1.50 for a 300g bag.
Asda have been working incredibly hard on their Free From range. They have a huge range of products – and they're all inexpensive. These pastas hold together well, and taste really, really good. It's definitely worth buying fresh pasta, as opposed to dried, because they do taste better. And I particularly loved the tagliatelle.
Dell'Ugo is the UK's largest fresh pasta brand and specialises in making filled and unfilled pasta, based on authentic Italian recipes. For me, the Gluten-free Chickpea Fusilli is really great pasta. Not only is it gluten-free, but it's also completely grain-free. And chickpeas are wonderful because they're high in soluble fibre and they're a slow-burning complex carbohydrate, gentle on the digestive system, high in soluble fibre, high in B vitamins especially folic acid and minerals, and the phytonutrients in chickpeas act as a powerful anti-oxidant.
To win the hamper, go to the facebook page and follow the instructions… Good luck!